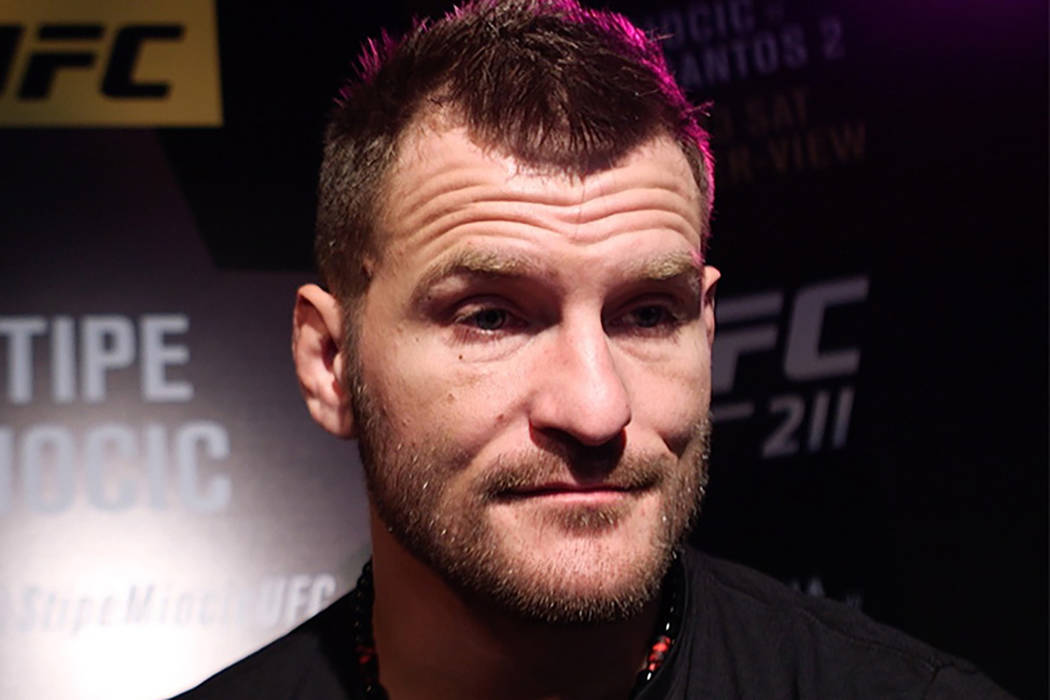 UFC heavyweight champion Stipe Miocic is finally opening up to media ahead of his rematch with Junior dos Santos. On the UFC's Embedded series, Miocic is seen playing with slingshots and purchasing a metal detector.
At UFC 211 media day, Miocic said he constantly "trolls" his wife and talked about how how he heckles her. He also revealed what things his co-workers at the firehouse have done to keep him humble.
Meanwhile, Junior dos Santos discussed the birth of his child and how that's affected his mindset ahead of the rematch with Miocic. The former UFC heavyweight champion is a proud father to a two-month-old son.
Since his son's birth, dos Santos says he's more motivated than ever to get the championship belt back.
Check out the videos above.
Contact Heidi Fang at hfang@reviewjournal.com. Follow @HeidiFang