UFC 229 far more than just the biggest fight in UFC history
Updated October 5, 2018 - 11:22 pm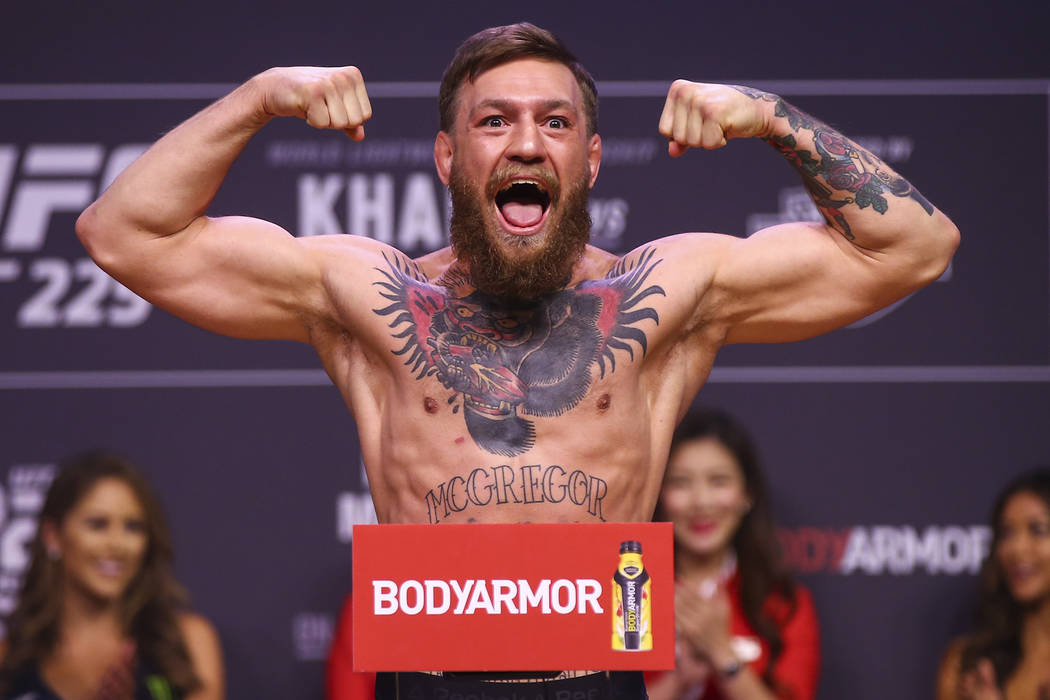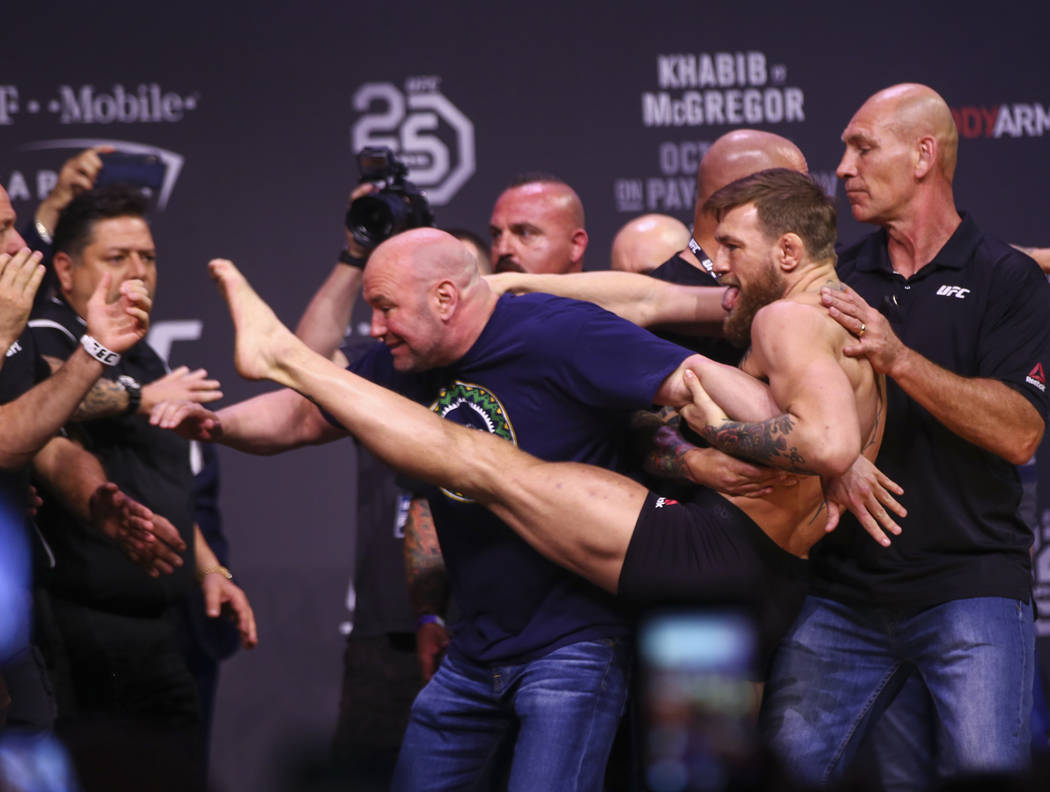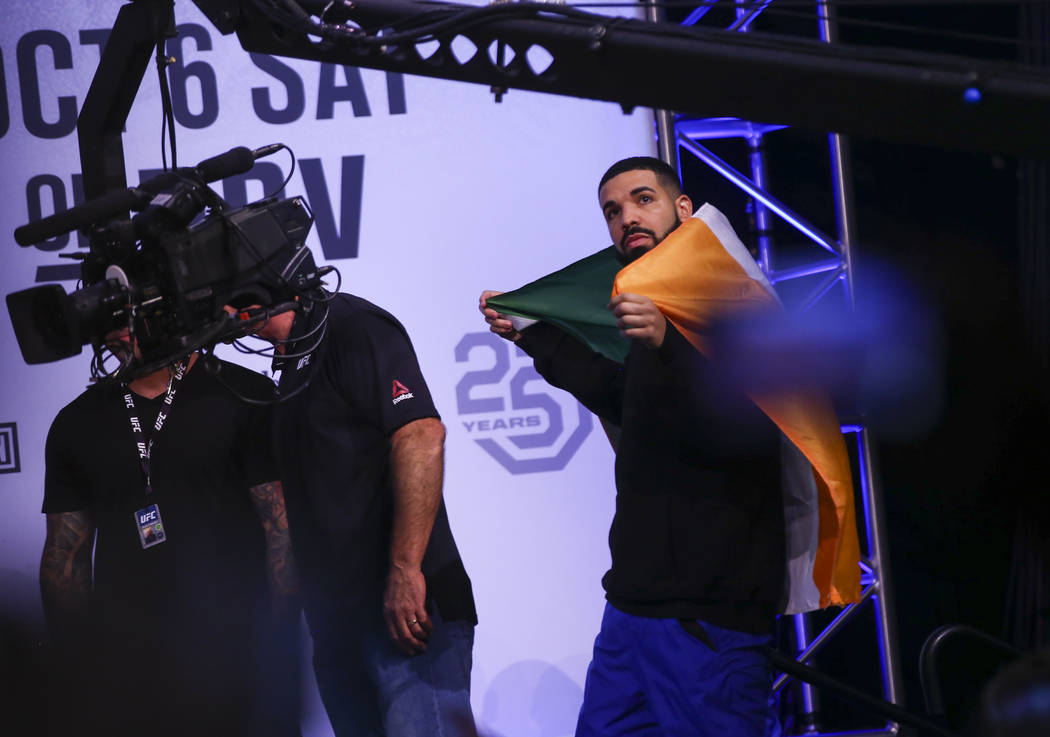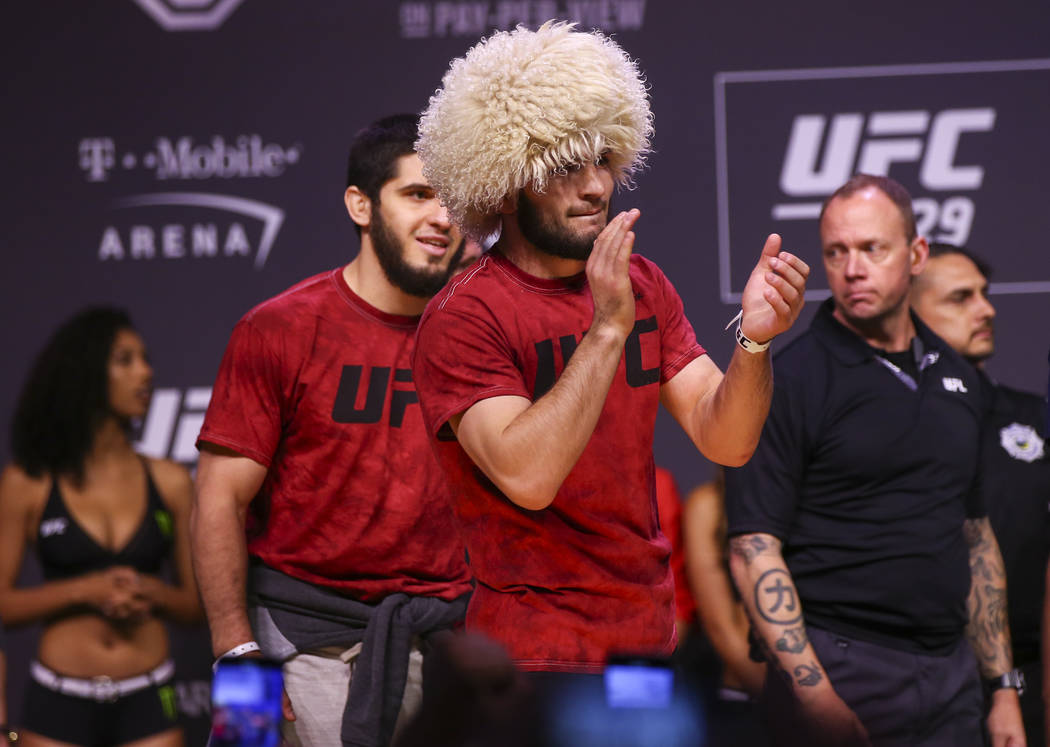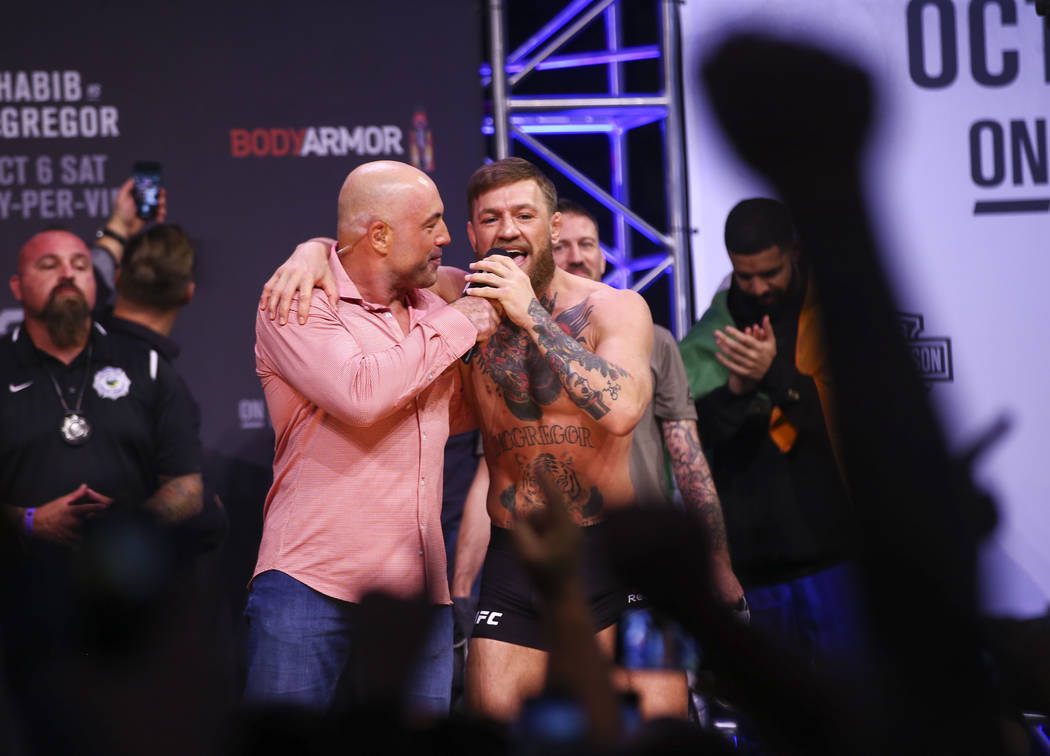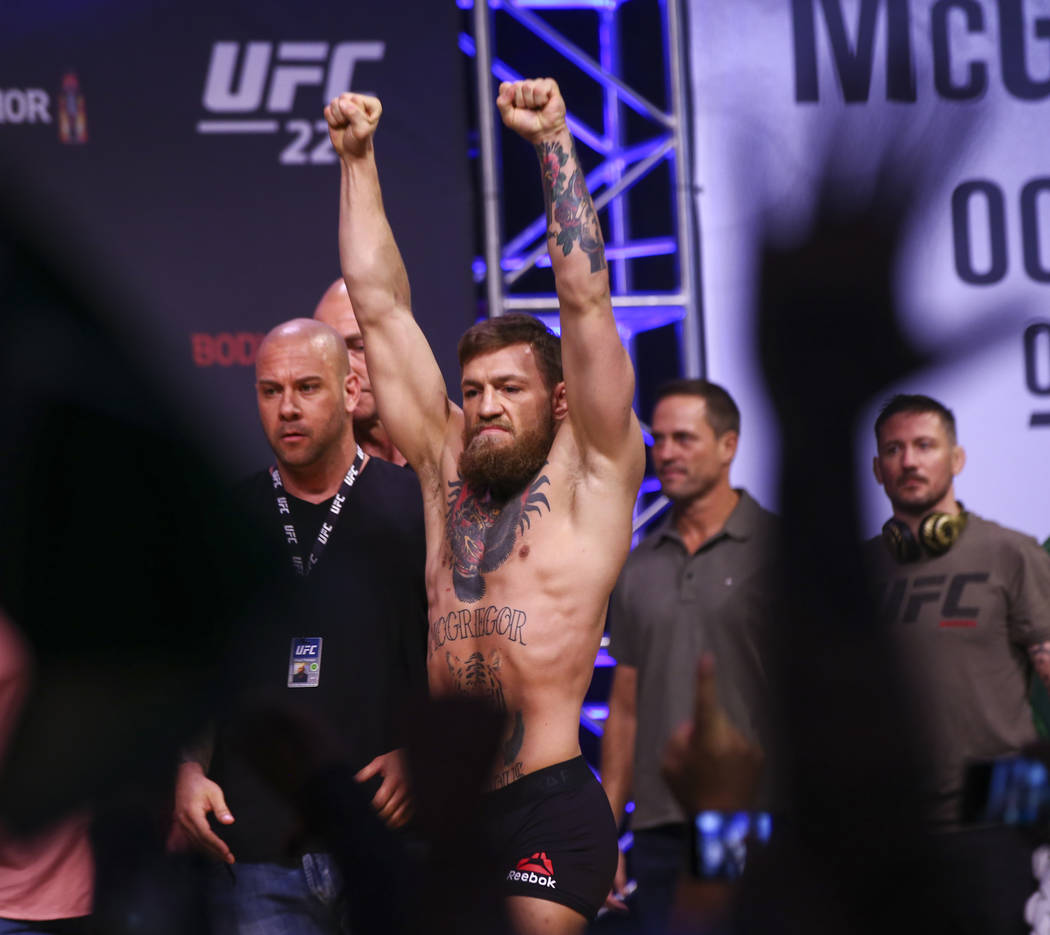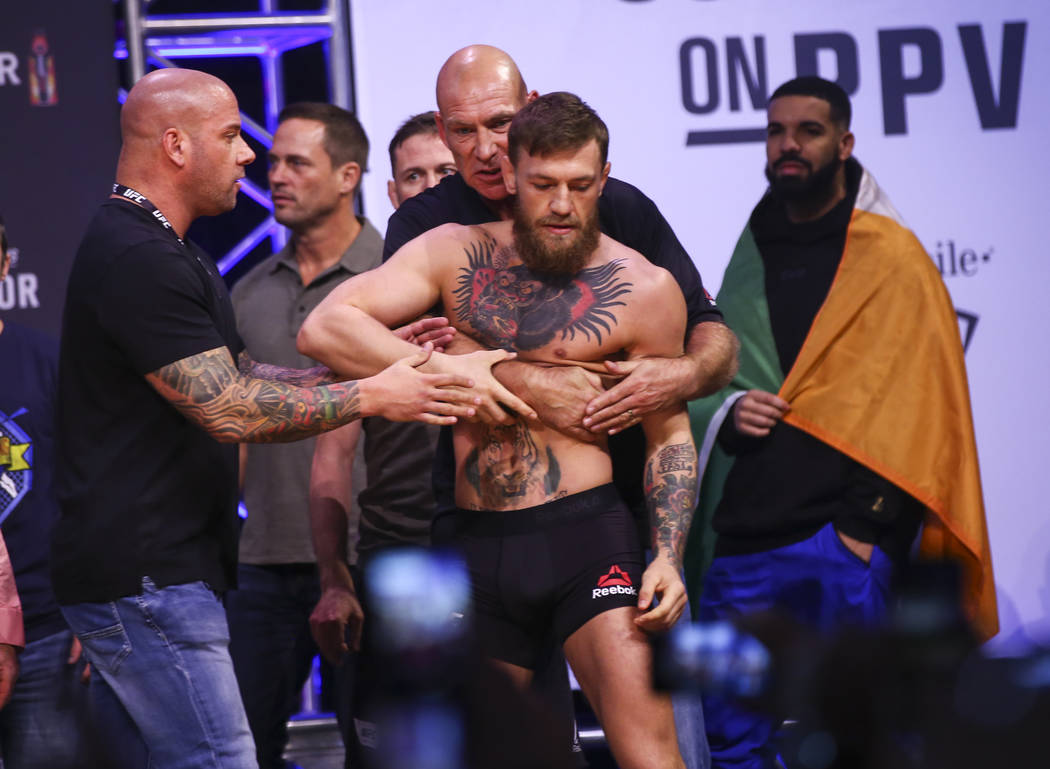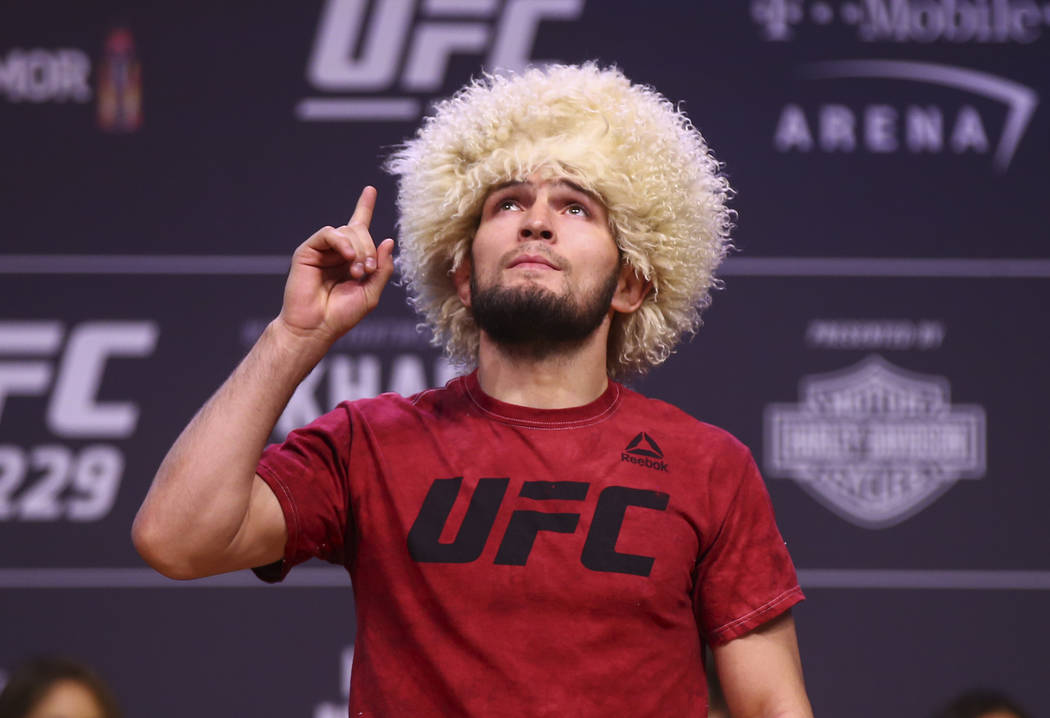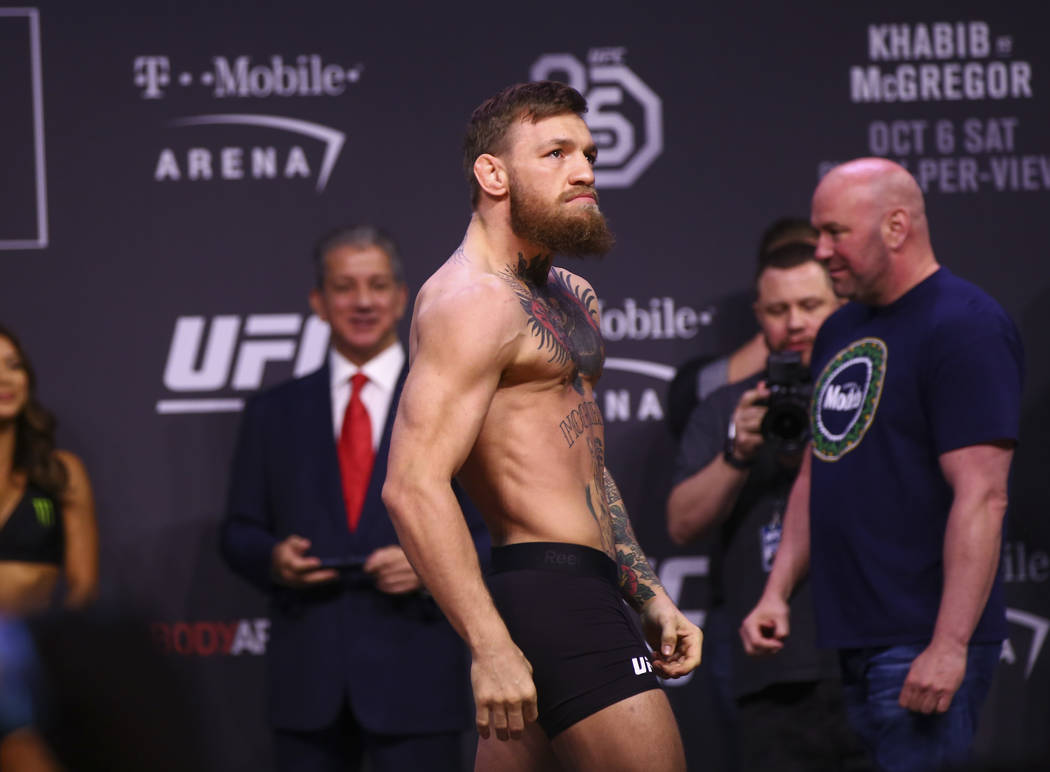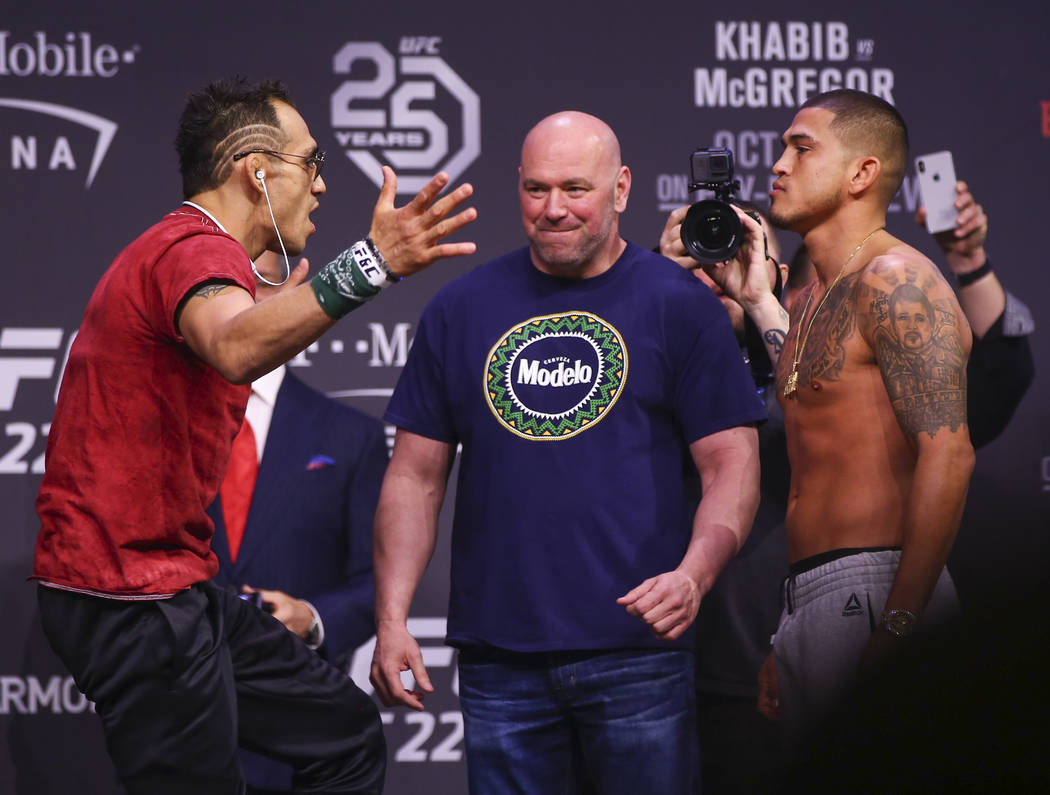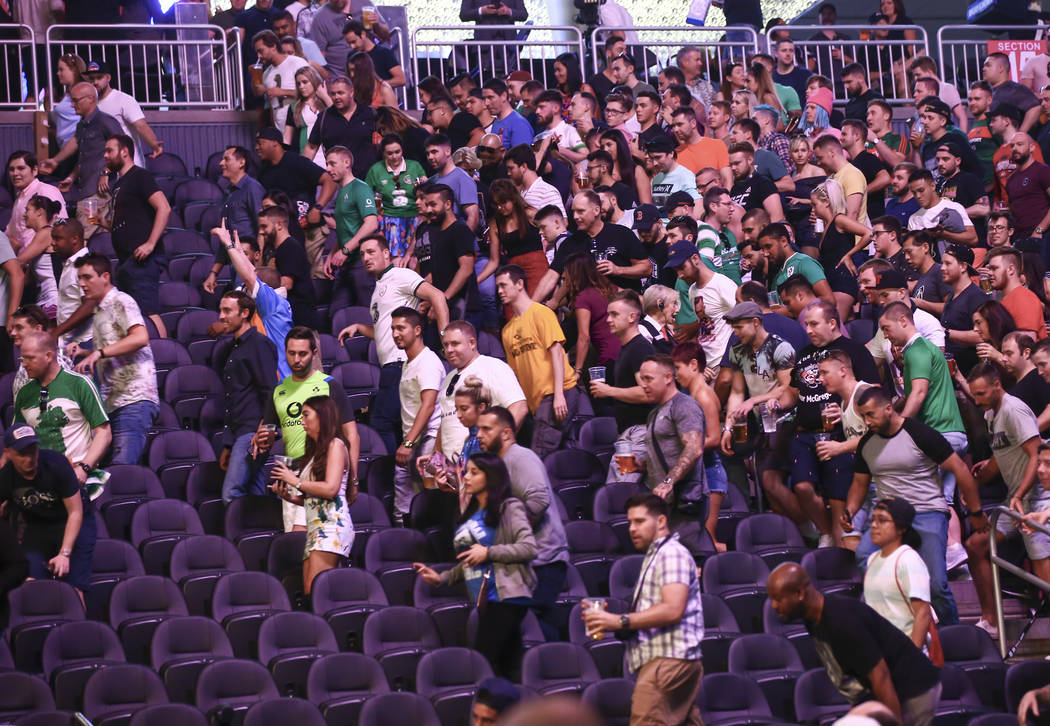 It all started with a Skype interview on Russian television.
Conor McGregor and Khabib Nurmagomedov will meet Saturday night at T-Mobile Arena in the main event of UFC 229 on what figures to be one of the most lucrative cards the organization has ever promoted. The pay-per-view card begins at 7 p.m.
The animosity between the most popular figure the UFC has ever produced and one of its most dominant fighters extends beyond what will happen in the cage.
Tensions already were high when Artem Lobov, a close friend and training partner, did that fateful interview where he ranted about Nurmagomedov being unworthy of wearing the lightweight belt and used some very pointed language about him ever getting a fight against McGregor because he has pulled out of several scheduled high-profile bouts in the past because of injury and weight-cutting issues.
Lobov was confronted about his words by Nurmagomedov in the lobby of a Brooklyn hotel in April, days before both were to compete in separate fights at UFC 223.
McGregor, who was home in Ireland, rounded up some friends and boarded a private jet to New York to confront Nurmagomedov.
When he arrived at Barclays Center following a media event, Nurmagomedov and the other fighters from the card were on buses to go back to the hotel so McGregor tried to seek him out. He hit the windows and eventually threw a hand truck through the glass, injuring several fighters.
Nurmagomedov went on to win the lightweight belt that weekend. McGregor spent a night in jail before pleading not guilty to a litany of crimes in a Brooklyn courtroom.
Now that McGregor's legal issues are behind him — thanks to an eventual guilty plea — he makes his return to the cage after nearly two years with his eyes squarely set on taking his nemesis' lightweight belt.
"Honestly, this is for me is more than just defending my title," Nurmagomedov said. "It's more than just a fight for the belt. For me, it's personal. Of course, this is the biggest fight in UFC history. It's going to break record numbers, but it's personal."
McGregor won't acknowledge any feelings about his adversary.
"I don't give a (expletive) about him," he said. "My heart is black towards this man, towards his team, towards his people. I can truly see the inside of that man's head and smile. There is way deeper (expletive) than just a fight on Saturday night, so I'm here, I'm going to settle this the noble way myself and then see what happens after that.
"I am ruthless here. I am coming to put a hole in this man's skull, dig my knuckle into his orbital bone, and that's what I'm going to do."
The grave imagery represents just a part of the narrative. The fight is a perfect confluence of several different storylines with two of the best fighters in the world at the forefront.
That's what has UFC president Dana White predicting more than 2 million pay-per-view buys, which would shatter the organization's previous mark, believed to be 1.65 million for McGregor's rematch with Nate Diaz in 2016.
While the accounting of pay-per-view numbers is far from an exact science, McGregor has been involved in four of the UFC's top five events in history.
His presence draws a built-in audience even without the additional drama.
"He's already amassed such a massive following and all of his fights are exciting just on what he does leading up to them," flyweight contender Joseph Benavidez said. "Then you have an undefeated force like Khabib and a promo that has Conor throwing a dolly through a window at him. It doesn't get more exciting than that.
"On top of all of it, they both have these squads and cliques around them so you have a whole turf war thing because they're from different countries. It's like a world war between the Irish and the Russians. It's just a perfect mixture of everything a fight needs to make it so everyone feels like they have to see it."
The outcome of the fight isn't expected to settle their differences. Nurmagomedov vowed to not shake McGregor's hand regardless of the outcome.
McGregor didn't exactly extend an olive branch.
"I always say you should aim for peace," he said. "But if you can't aim for peace, aim between the eyes.
"This is never over. Never, ever over."
More MMA: Follow all of our MMA and UFC coverage online at CoveringTheCage.com and @RJ_Sports on Twitter.
Contact Adam Hill at ahill@reviewjournal.com or 702-277-8028. Follow @AdamHillLVRJ on Twitter.
UFC 229
Main card fights for Saturday's pay-per-view event at T-Mobile Arena:
— Khabib Nurmagomedov (26-0) vs. Conor McGregor (21-3), for Nurmagomedov's lightweight title
— Tony Ferguson (25-3) vs. Anthony Pettis (21-7), lightweights
— Ovince Saint Preux (22-11) vs. Dominick Reyes (9-0), light heavyweights
— Derrick Lewis (20-5, 1 no contest) vs. Alexander Volkov (29-6), heavyweights
— Michelle Waterson (15-6) vs. Felice Herrig (14-7), women's strawweights
Related
Previews and picks for UFC 229
Conor McGregor's popularity transcends dollars and doughnuts
PODCAST: UFC 229 with Conor McGregor and Khabib Nurmagomedov
VIDEO: UFC 229 official weigh-in results