UFC 290 could feature the biggest betting mismatch in history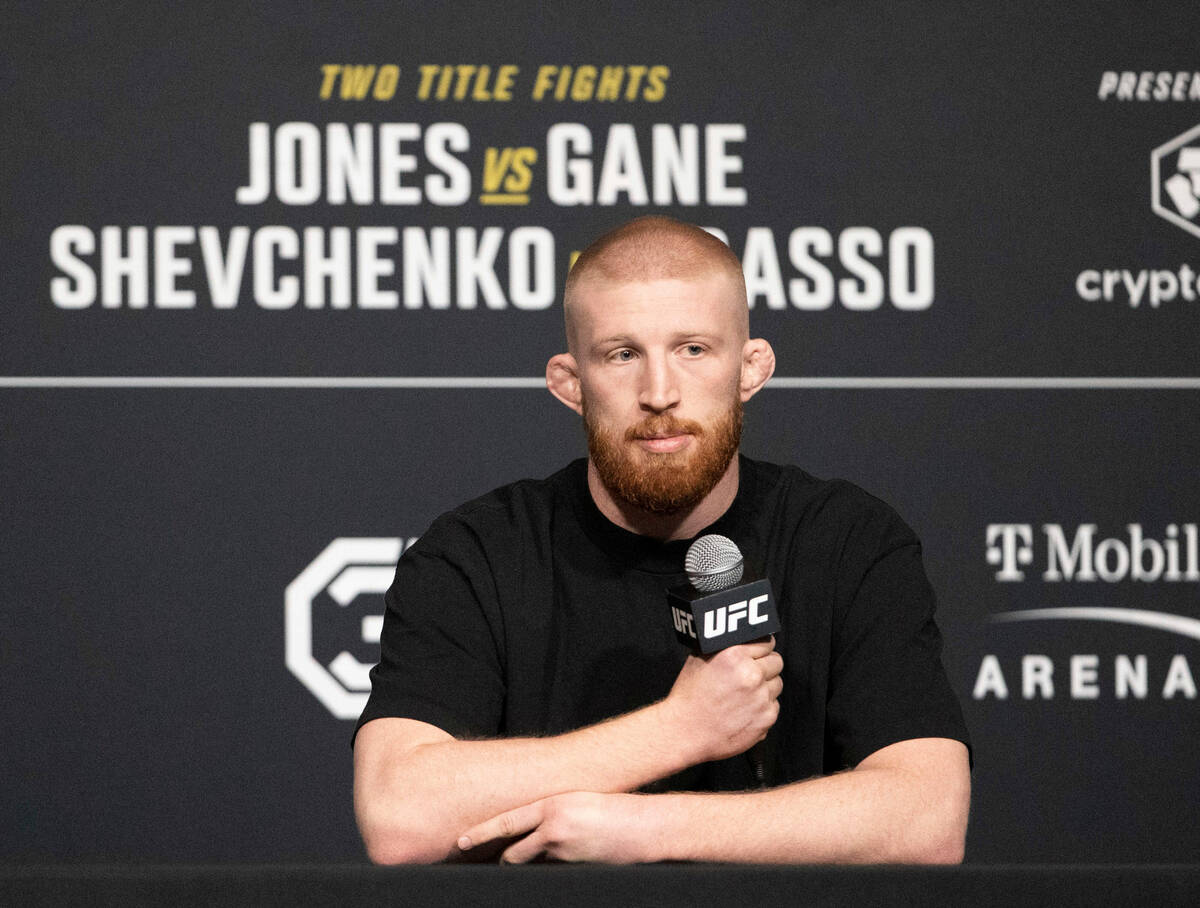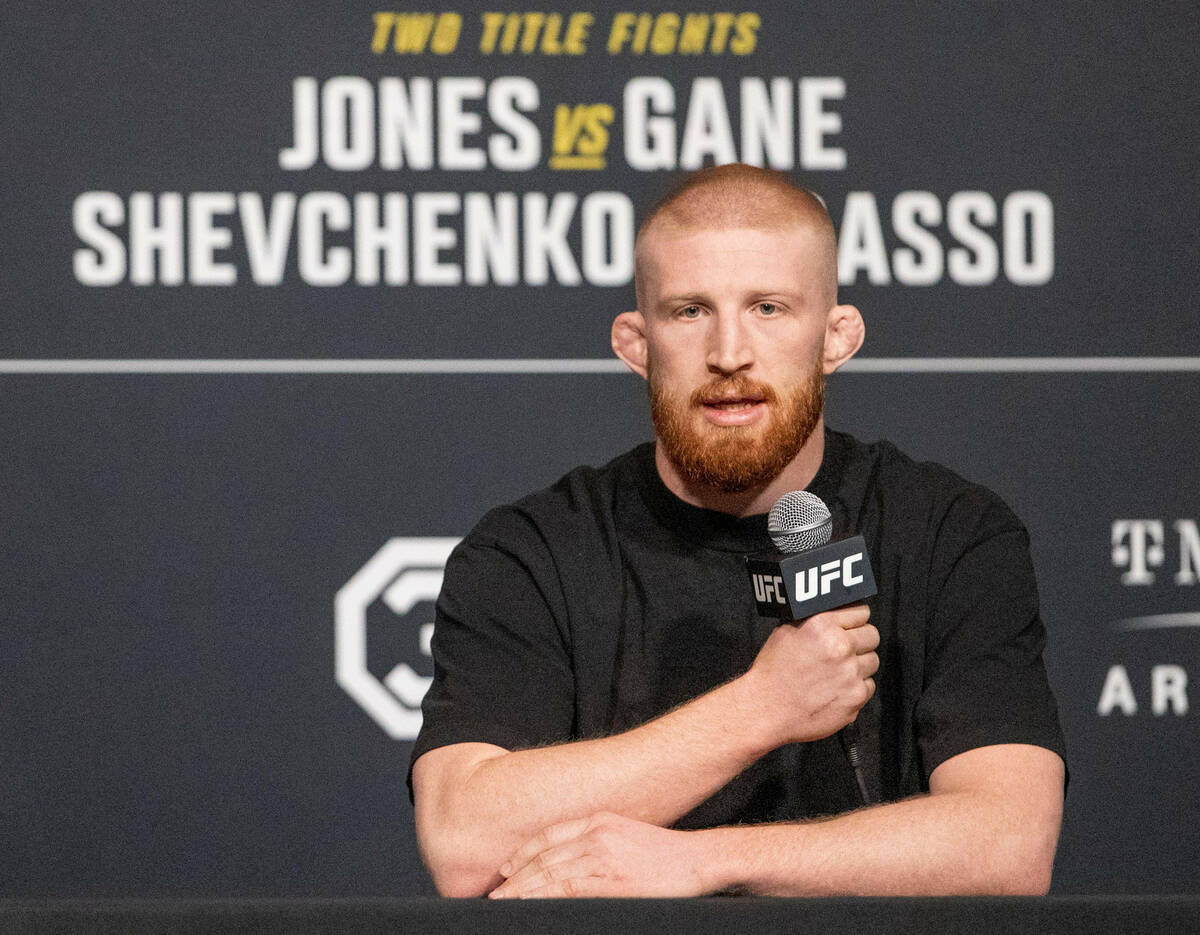 Middleweight prospect Bo Nickal isn't shying away from the soaring expectations that have him listed as perhaps the biggest favorite in UFC history.
"It makes sense to me," he said of being the prohibitive betting choice over newcomer Val Woodburn on the UFC 290 card at T-Mobile Arena on Saturday night. "The math checks out."
The bout opens the 7 p.m. pay-per-view card, which is headlined by a featherweight title unification bout between champion Alexander Volkanovski and interim champ Yair Rodriguez.
The confidence of the 27-year-old matches the performances he has put on film thus far in his mixed martial arts career.
He made his professional debut last June with a 33-second knockout on a regional card in Virginia before needing just 1:54 combined to submit a pair of opponents on Dana White's Contender Series in August and September.
That led to his official UFC debut in March when he submitted veteran Jamie Pickett in 2:54 seconds at T-Mobile Arena on the UFC 285 card.
Nickal has barely been in the cage for five full minutes in his career and concedes he still has a lot to learn, even if the astronomical hype has created an almost unfair standard for the three-time national champion wrestler from Penn State to live up to as a developing fighter.
"It was pretty crazy after my last fight because people were saying, 'Oh, he had trouble taking Jamie Pickett down, he stuffed his takedown.' I was like, 'I took him down in 20 seconds,'" Nickal said with a laugh. "Like, what are we talking about here? Let's be real.
"But I think there's just going to be that expectation that's set. I'm 4-0 with four first-round finishes. … I'm just going out there to do my best and everything else will take care of itself."
Woodburn's situation is very different. While they are both undefeated, the similarities basically end there.
He had just finished a long shift at the landscaping company he recently started and was sitting down for dinner and a beer in his living room when his phone rang on Monday, offering him the chance to sign with the UFC and step in against Nickal this week as an injury replacement for Tresean Gore.
"It's crazy," the 29-year-old said Wednesday. "I think I'm in a dream, but at the same time this is what I worked for so I'm excited.
"I'm going to shock the world and then I'm going to look him in his eyes and thank him for the opportunity."
Oddsmakers don't expect that to happen. Nickal is anywhere from a minus-2250 to minus-3500 favorite on the betting boards. According to an online odds database, the biggest closing line favorite in UFC history was Alexander Romanov at minus-2200 over Chase Sherman last April.
No favorite of more than minus-1400 has ever lost a UFC bout, but Woodburn believes he's the one to change that.
"Winning this is mandatory to me," he said. "I'm coming to maximize my opportunity to the fullest."
Either way, it's back to work after this for Woodburn.
"I have a crew back home taking care of everything," he said.
Nickal also expects to stay on course after the fight. While he continues to prefer a steady build, he knows stardom and title contention are in the near future if he continues dismantling opponents with the ease he has shown thus far in his brief career.
One year ago, Nickal wasn't yet in the UFC and had just one pro fight. Now he's on the pay-per-view card of the organization's banner event of the summer. Nickal recently started a podcast to continue building his brand and is looking forward to what's next.
"International Fight Week next summer, I plan on, at minimum, fighting ranked opponents," Nickal said. "Getting right up in there in title contention.
"I think at that point I will be closing in on my goals of being UFC champ."
He'll obviously have to get through Woodburn first, but Nickal says bettors shouldn't be put off by the big price they must pay on him to win.
"It's still great value," he said. "Hammer it." .
Contact Adam Hill at ahill@reviewjournal.com. Follow @AdamHillLVRJ on Twitter.