UFC agrees to deal with New York Hospital of Special Surgery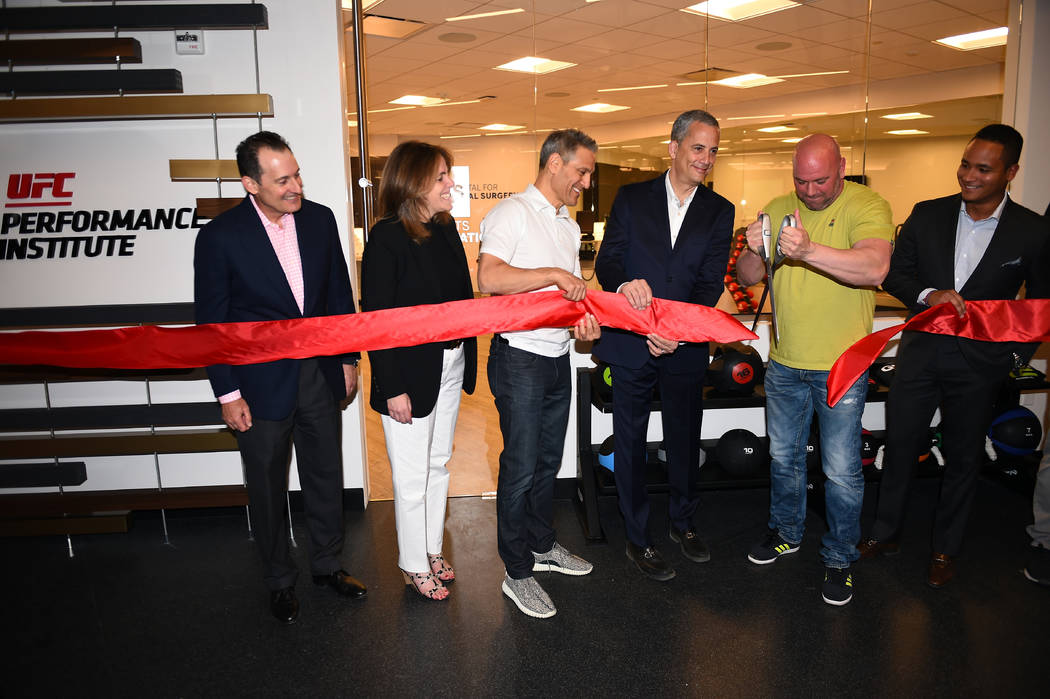 New York's Hospital for Special Surgery will serve as the official hospital of the UFC in a multi-year agreement to be announced Monday.
HSS will provide the mixed martial arts organization access to their elite team of physicians and serve as orthopedic consultants to the physical therapy staff at the new UFC Performance Institute in Las Vegas.
"If you are part of an organization that has an extraordinary brand, you want to associate that brand with other extraordinary brands," HSS president Louis Shapiro said. "It's a great partnership from that perspective."
HSS Chief of Sports Medicine Bryan Kelly's team will be on-call during all UFC events for consultation on injuries. Kelly, who will serve as the UFC's Head Consulting Orthopedic Surgeon, will assist in staffing physical therapists at the HSS Rehabilitation Center inside the Performance Institute at the new UFC headquarters in southwest Las Vegas.
UFC fighters will have injuries treated at the facility for orthopedics, according to U.S. News & World Reports.
"For us, this entails preferential access for all of our athletes to their special sports-oriented program," UFC Chief Operating Officer Ike Lawrence Epstein said. "That means our athletes will be concierged in, they'll be absolutely taken care of. The second thing is they're going to supervise and work with our physical therapy staff here at the UFC Performance Institute. We've hired someone from the U.S. Olympic Committee who is unbelievable and has won awards for her work, but to have somebody from HSS on top of that just gives us another level of expertise."
As part of the agreement, HSS will have its logo on the octagon at select events and as part of digital and social advertising. Other terms of the deal were not disclosed.
The rehabilitation center is one of the many services available to UFC fighters at the new Performance Institute.
Epstein said although it is a major investment, the organization expects to be rewarded with fighters staying healthier for longer and fewer injuries resulting in less canceled fights.
Injuries will obviously still happen, however.
"So when our athletes do get injured, having a partnership with HSS, certainly one of the top orthopedic facilities on the planet, is huge for our athletes to make sure they get the proper surgery," he said. "After that, they can come in this facility and work in a rehab facility that is also overseen by HSS. So they will get the great surgery, then they're going to get the great rehab to make sure they're not just feeling better, but they actually are better and ready to compete."
The UFC Performance Institute opens its doors to UFC athletes Monday.
Contact Adam Hill at ahill@reviewjournal.com or 702-277-8028. Follow @adamhilllvrj on Twitter.