UFC champ McGregor wins war of words by knockout
January 20, 2016 - 2:30 pm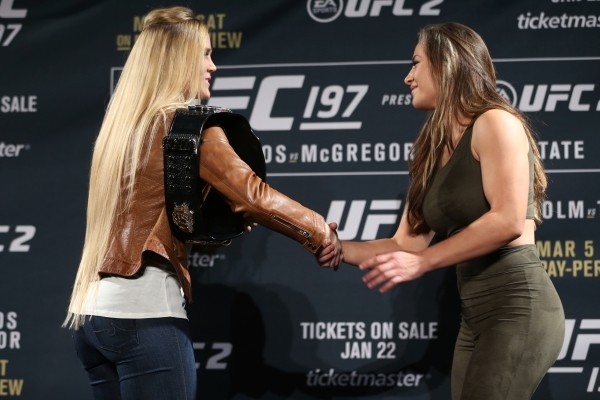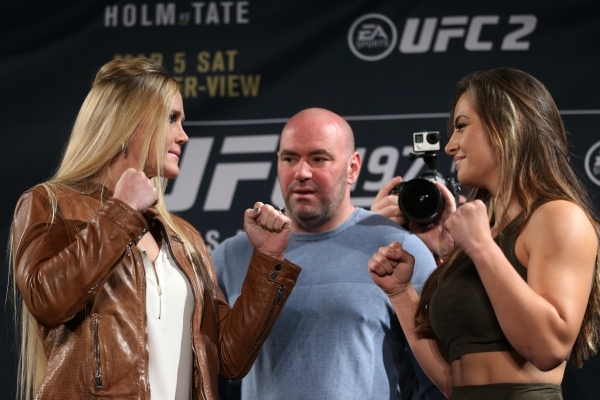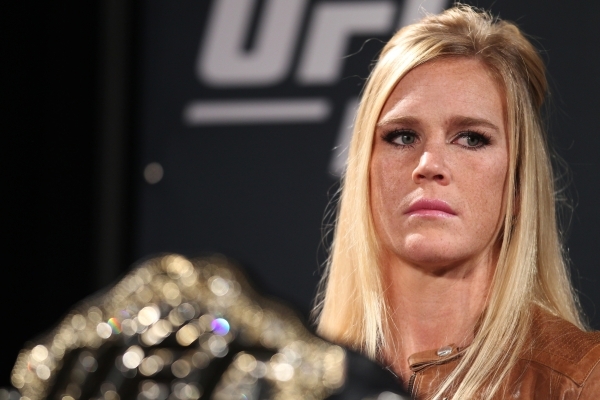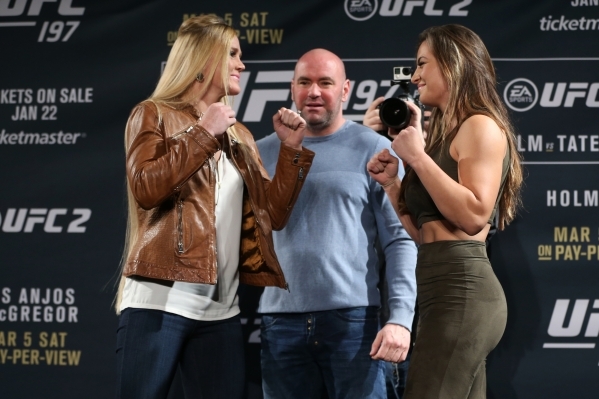 Once Conor McGregor finally arrived at Wednesday's news conference at the MGM Grand to promote his March 5 Ultimate Fighting Championship bout against Rafael dos Anjos, it didn't take long for the verbal warfare to begin.
McGregor, the UFC featherweight champion who will challenge for dos Anjos's lightweight title in the main event of UFC 197, sat at the dais five minutes into a news conference that already began 25 minutes late waiting for his arrival.
"I apologize for my timekeeping. I do not wear watches to tell time," he said, holding up his arm to show off an expensive timepiece. "I operate on my own time."
Nearly every move McGregor makes is calculated, and his news conference performance was no exception.
He interrupted just almost every time dos Anjos started to speak, prompting the mild-mannered lightweight champion at one point to lean back in his chair and instruct reporters to only ask questions of McGregor because he was going to answer anyway.
McGregor was more than happy to do the heavy lifting. When asked why he chose now to move up to lightweight to challenge dos Anjos for the title, McGregor said it was about collecting belts.
"I chose this one because I came into this promotion as a two-weight world champion and I've always wanted to replicate that," he said. "That was the goal to continue to create history. This man across from me has a title. He has nothing else but that. He is a free TV fighter with nothing else to offer me except that gold belt. So that was the simple decision.
"I put him in that seat. He's here because I put him here. I see a limp gazelle up here."
It only got worse for dos Anjos, who was clearly bothered by McGregor continuously calling him out for moving out of Brazil to live and train in California.
At one point, McGregor said dos Anjos is what the Brazilians would call a "Gringo."
"That's why you're flying to Brazil to do that media run," McGregor said. "I'm going to send you back to our Brazilian TV partners and have you answer to the Brazilian people why we have to book you a hotel in your own home country, why your kids' names are Bob and Donald, why are you raising American children? Why don't you trust in your own people?"
For the record, dos Anjos's children are named Gustavo and Rafael.
At one point, the deeply religious dos Anjos was asked about comments McGregor previously had made that dos Anjos thought were disparaging of Jesus.
After he gave an answer about McGregor facing a day of reckoning on March 5 when he finds out what someone is capable of when they put the tools Jesus has provided to use, McGregor didn't miss a beat.
"Me and Jesus are cool. I'm cool with all the Gods," McGregor said. "Gods recognize Gods."
McGregor won the featherweight belt with a 13-second knockout of Jose Aldo in December. He said that fight helped grow his appreciation for Brazil, particularly seeing the love between Aldo and the Brazilian people, even after the loss.
It all appeared to be a way to contrast the lack of connection between dos Anjos and the Brazilian fans because he had moved to the United States.
McGregor said his dismantling of dos Anjos and the ending of his title reign will be his gift to Brazil after doing the same to the more beloved Aldo.
"I wanted to give back to the people of Brazil, and I will do that when I behead Rafael dos Anjos on March 5," McGregor said. "I will drag his head through the streets of Rio de Janeiro. It will become a national holiday, I imagine."
The antics appear to be aimed not only at selling the fight but also getting dos Anjos frustrated to the point in which it affects his performance in the cage.
Dos Anjos indicated that he thought Aldo got overzealous, and it might have cost him against McGregor. He said he can avoid the same pitfalls but that it's easier said than done.
Dos Anjos certainly appeared frustrated, and this was just the first of many promotional appearances before the fight.
Once they step into the cage, it will be another day at the office, McGregor said.
"I feel he is very sloppy," McGregor said. "His shot selection is very, very poor. He will taste some strikes really early. Honestly, he's a slower more stuffed version of Jose Aldo. As he's been KO'd before, I will KO him again.
"I feel like I'm going to dust him in under one minute."
As long as he shows up on time.
— Contact reporter Adam Hill at ahill@reviewjournal.com or 702-224-5509. Follow him on Twitter: @adamhilllvrj.