UFC disputes former champ Georges St. Pierre's claim of free agency
October 17, 2016 - 6:25 pm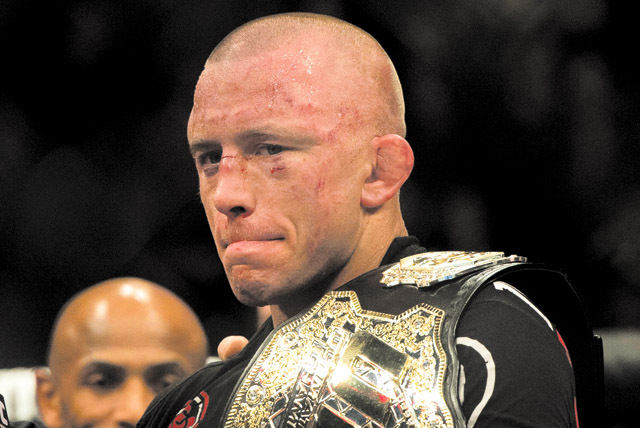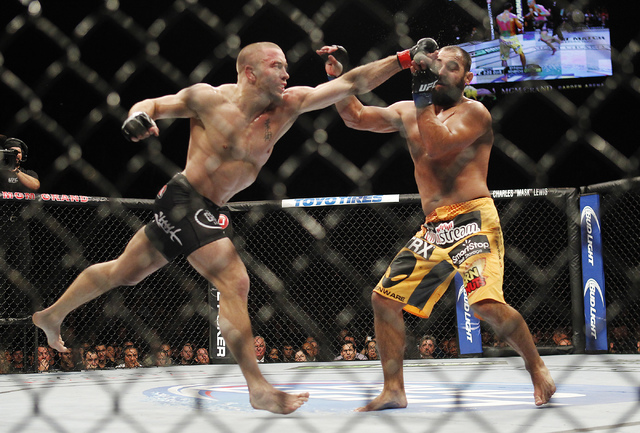 Former UFC champion Georges St. Pierre made headlines Monday when he claimed he couldn't reach an agreement with the organization on terms for his return to competition and is now a free agent.
Not surprisingly, UFC officials have disputed that assertion.
"Georges St. Pierre remains under an existing agreement Zuffa, LLC, as his MMA promoter," a statement from the organization read. "Zuffa intends to honor its agreement with St. Pierre and reserves its rights under the law to have St. Pierre do the same."
UFC president Dana White had said last week St. Pierre definitely wouldn't return for UFC 206 in Toronto and he reaffirmed his belief St. Pierre wasn't fully committed to making a comeback.
St. Pierre said during a Monday appearance on "The MMA Hour" that he absolutely wanted to fight again and had hoped it would be with the UFC. The Canadian superstar, however, said he and his attorneys have terminated his contract with the UFC and that he is ready to test his value on the open market after negotiations fell through.
"Right now, I'm a free agent," St-Pierre said during an appearance on "The MMA Hour. "You heard it right, I'm a free agent."
When asked via text message immediately after the comments whether St. Pierre was indeed free of his UFC contract, UFC president Dana White responded with just an eye roll emoji.
St. Pierre last competed in 2013, defending his title for the 10th consecutive time with a split-decision victory over Johny Hendricks. He cited mental exhaustion and frustration over the lack of a comprehensive drug-testing program in the UFC.
He has stayed in the gym for much of that time and hinted often at a comeback. St. Pierre made the most proactive step yet when he voluntarily entered the UFC's out-of-competition drug testing program, which is independently administered by the United States Anti-Doping Agency earlier this year.
Most of the speculation centered on St. Pierre headlining UFC 206 on Dec. 10 in Toronto, not far from his native Montreal.
Apparently, that won't happen.
St. Pierre said he had been working with former UFC owner and CEO Lorenzo Fertitta about a deal to return to competition, but there was a setback in negotiations when the organization was sold to WME-IMG in July and Fertitta left the UFC.
"We were told that everything was put on ice until the new owners take charge, so we waited for weeks without any news from the new owners," St-Pierre said. "Finally, the new owners come and told me that Lorenzo's offer was off the table.
"It was like a shock because we felt like we were making progress, we were almost there. And when they told us, I got angry."
St. Pierre, 35, held the title from 2007 until he gave it up when he began his hiatus. He is 25-2 in his professional career.
Contact reporter Adam Hill at ahill@reviewjournal.com or 702-224-5509. Follow on Twitter: @adamhilllvrj