UFC heavyweight flagged by USADA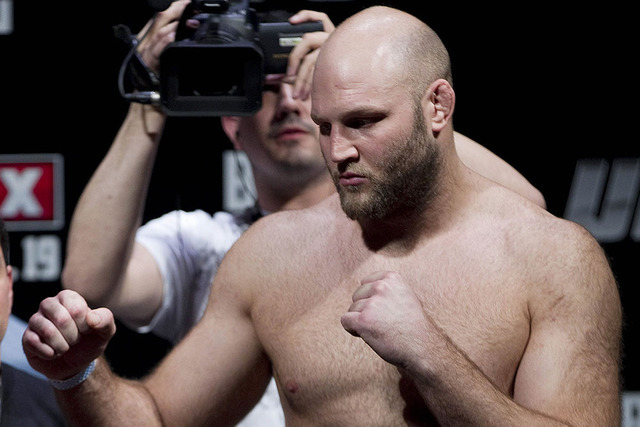 UFC heavyweight Ben Rothwell was notified Tuesday of a potential violation of the organization's anti-doping policy.
The 35-year-old contender will be temporarily suspended and has been pulled from a scheduled bout with former champion Fabricio Werdum at UFC 211 on May 13 in Dallas.
United States Anti-Doping Agency officials notified Rothwell and the UFC of an adverse finding in an out-of-competition sample collected on Feb. 6.
"USADA, the independent administrator of the UFC Anti-Doping Policy, will handle the results management and appropriate adjudication of this case," a statement released by the UFC said. "It is important to note that, under the UFC Anti-Doping Policy, there is a full fair legal review process that is afforded to all athletes before any sanctions are imposed.
"Consistent with all previous potential anti-doping violations, additional information or UFC statements will be provided at the appropriate time as the process moves forward."
USADA does not disclose the source of positive tests until the process is adjudicated unless the athlete elects to publicly disclose the information on their own.
Rothwell issued a statement to MMAFighting.com.
"With the recent news received from USADA, I would like to take this time to let everyone know I have been under the care of a physician and trying to overcome a medical illness," he said in the statement. "I would appreciate the chance to show that I have not cheated nor did I intend to cheat. Please hold your opinions of me until all the facts are out. I appreciate everyone's support as I go through the process with USADA."
Rothwell has won four of his last five fights, but has not competed since losing to Junior dos Santos in April 2016.
Contact Adam Hill at ahill@reviewjournal.com or 702-277-8028. Follow @adamhilllvrj on Twitter.