UFC middleweight champ Weidman strives to reach lofty goals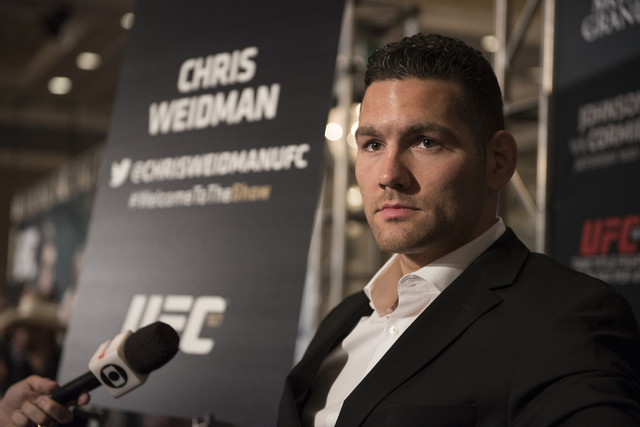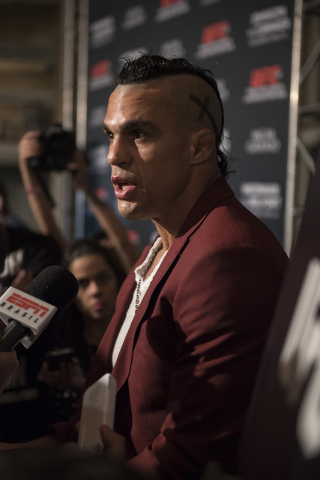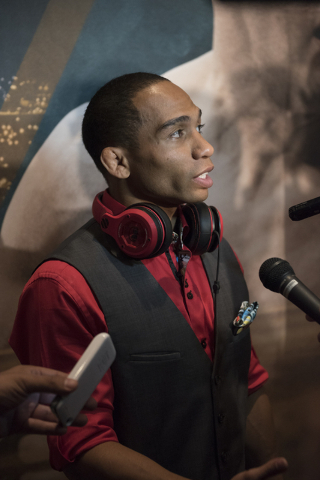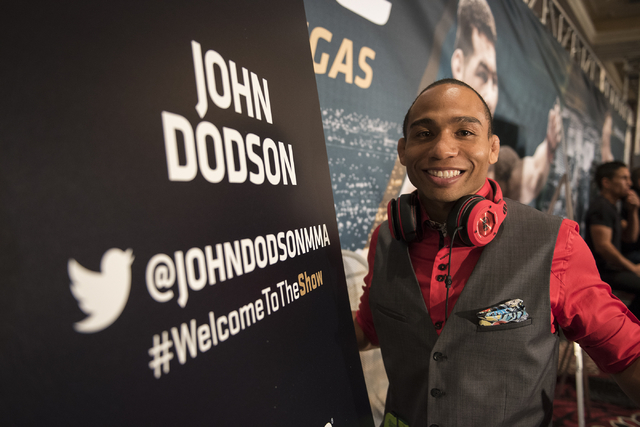 As Chris Weidman rose through the ranks of the Ultimate Fighting Championship's middleweight division, he often discussed his vision of beating longtime champion Anderson Silva twice to solidify his status as the new champion.
After he fulfilled that prophecy, his next challenge was to set new goals.
"It was after the second fight where I had to look at where I was and re-establish some new goals," Weidman said Thursday as he prepares to defend his title against Vitor Belfort at UFC 187 on Saturday at the MGM Grand Garden.
Weidman's focus is now squarely on leaving a legacy.
"Become one of the greatest of all time, retire undefeated and really just stand out in the division," the 30-year-old said. "Let everyone know they have no chance to beat me."
Ray Longo, one of Weidman's coaches since he took up the sport after a successful collegiate wrestling career, said his pupil continues to set the bar higher and higher.
"Each goal he sets is with the objective of being looked at as the greatest of all time," Longo said. "I think it's great."
Weidman, 12-0 in his mixed martial arts career, took the title from Silva in July 2013 and won the rematch in December 2013. He said he thinks his win over Lyoto Machida in July was important in terms of moving on in his reign as champion.
Now comes a matchup with Belfort, one of the sport's most controversial figures.
Belfort, who was suspended in 2006 by the Nevada Athletic Commission because of elevated testosterone levels, was scheduled to fight Weidman for the belt on the Memorial Day Weekend card in 2014. But Belfort withdrew the day after the NAC outlawed therapeutic-use exemptions for testosterone replacement therapy.
Belfort had been competing while undergoing the treatment and said he needed time to adjust. He later revealed he also had failed a random test before the treatment was banned because he hadn't applied for a TUE in Nevada.
Regardless, Weidman went on to fight Machida instead.
The fight between Belfort and Weidman has been rescheduled two more times in the interim, but Weidman had to pull out of each because of injury.
Now, they finally will meet in the cage.
"I didn't wait around for a year and a half like he did," Weidman said. "I fought, and it was a big fight. But this one is a long time coming, and I'm excited to finally get in there and do it."
Weidman knows he must win to continue toward the lofty goals he has set. He assumes Belfort is now clean, but prepared as if that won't affect his performance.
"When we look at tape, we're looking at Vitor on testosterone," Longo said. "So we expect the best Vitor to show up Saturday night because we trained for the explosive Vitor that has a lot of knockouts on his resume."
Belfort, who last fought in November 2013, does his best to deflect any question about his indiscretions and usage of performance-enhancing drugs, both within and outside of the rules.
Weidman says he just has to worry about beating the guy who enters the cage Saturday no matter what he does before he gets there.
"I can't worry about that stuff," Weidman said. "All I can worry about is going out there and demolishing the guy no matter what he looks like. No matter how big, how strong, how fast, it doesn't matter. I just have to go out there and dominate."
The champion said he thinks his biggest edge might be mentally.
"I've seen him break before in fights, for sure," Weidman said. "There's things in him that he's insecure about, and that's why he got caught cheating. He got caught twice; that's just a fact. You take steroids or testosterone because you're lacking something and you need something to fill that void. Mentally, there's something off. I know my mental game is on a whole different level. When I'm working hard, he's not going to be able to hang with me."
Despite the controversy, Belfort is a two-time champion who has knocked out three straight contenders.
He won his first title in 1997 when he was 19. While Weidman is trying to leave his mark, Belfort said he thinks his place in history is secure.
"My perspective is different than his. I don't need to prove anything," Belfort said. "I've done everything in this sport. I'm just enjoying the moment."
That's an attitude Weidman doesn't think he can have just yet.
"I have so much to prove to myself, to people, to the world," he said. "I work really hard at my goals, and I have things I want to accomplish. I want to be the greatest of all time. I want to dominate. So if I sit here and think I have already accomplished something, I'm not going to reach my goals."
The fight is one of two championship bouts on the pay-per-view card. Anthony Johnson will fight Daniel Cormier for the vacant light heavyweight belt in the main event.
Contact reporter Adam Hill at ahill@reviewjournal.com or 702-224-5509. Follow him on Twitter: @adamhilllvrj.