UFC official denies report organization has been sold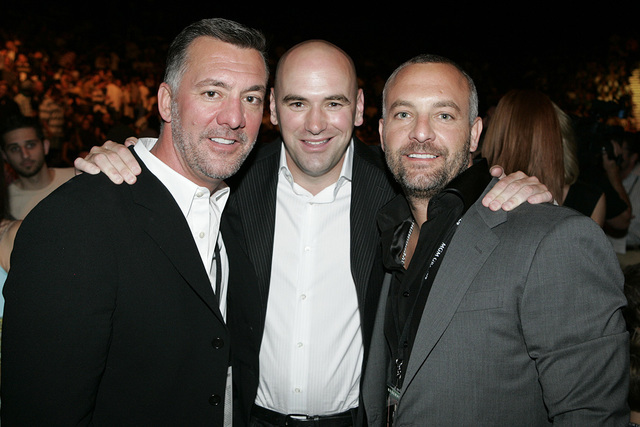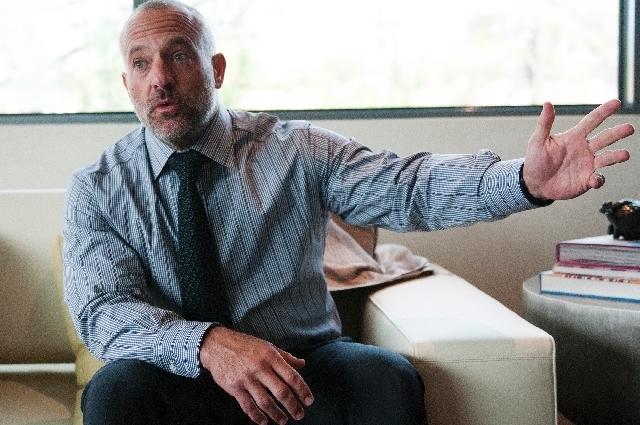 UFC officials are once again denying reports a sale of the company is imminent.
"FloCombat.com's report indicating that the UFC has been sold is false," UFC vice president of public relations Dave Sholler told the Review-Journal in a statement late Monday. "We've communicated that to our staff members tonight via an internal memo."
The statement was issued in response to a story posted on the website revealing the UFC's owners had agreed in principle to sell the world's largest mixed martial arts organization for $4.2 billion.
The new ownership would reportedly consist of a group including entertainment conglomerate WME/IMG as well as two Chinese companies and The Kraft Group.
White appeared on the new UFC-produced podcast "Unfiltered with Jim Norton and Matt Serra" and addressed the sale reports.
Though he never explicitly denied the organization could be sold, he said he wouldn't currently be working on so many future projects if he expected a whole new regime to take over and make wholesale changes.
"This has been one of the most disruptive things ever in the history of the company," White said of the rumors. "Imagine (how it is for the fighters and) I have over 400 employees here.
"Everybody who works for me, let this be the last thing you worry about."
White expressed frustration with media reports he deems inaccurate.
"It's just crazy, but it's the world we live in today," he said. "With absolutely no proof or evidence whatsoever, people can just go out and say whatever they want. It's (expletive) nuts."
Rumors of a potential sale of the UFC have been floated at various times over the last few years, but the intensity picked up after ESPN's Darren Rovell reported in May the organization was in "advanced talks" with several potential groups about purchasing the company Frank and Lorenzo Fertitta, operating as Zuffa LLC, bought in 2001 for $2 million.
At the time, UFC president Dana White vehemently denied the report to the Review-Journal.
"The UFC is not for sale," White told the Review-Journal on May 10. "The ESPN story is overblown. Darren Rovell is not a fan of facts. His facts could not be further off."
According to multiple sources with access to Monday's internal memo to Zuffa employees, Lorenzo Fertitta strongly denied the FloCombat report and left open the possibility of legal action for publication and dissemination of false information that is detrimental to the UFC's business operations.
The UFC closely guards financial details. The Fertittas are believed to each own just over 40 percent of the company, with White around 9 percent and Flash Entertainment, a subsidiary of the Abu Dhabi government, owning the remaining 10 percent.
The FloCombat report claims the new ownership group would want White to stay on as the public face of the organization.
Contact reporter Adam Hill at ahill@reviewjournal.com or 702-224-5509. Follow him on Twitter: @adamhilllvrj
RELATED
UFC reportedly on verge of being sold for at least $4 billion
UFC president Dana White denies ESPN report of organization's sale