UFC president: Mayweather-McGregor fight in works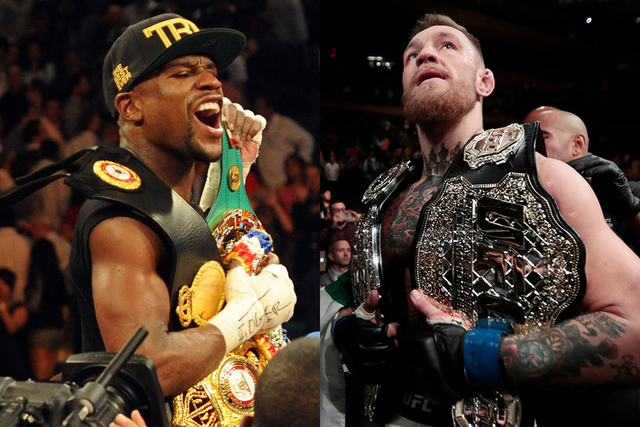 BUFFALO, N.Y. — UFC president Dana White gave the clearest indication yet he believes a boxing match between Conor McGregor and Floyd Mayweather will eventually take place.
"I see this fight happening," White said at a news conference following UFC 210 at KeyBank Center. "Conor wants it and Floyd wants it. I've said many times that Conor has stepped up for this company and I can't deny him this fight."
He did temper the enthusiasm a bit, however.
"We're not close," he said.
White said he has had discussions with Mayweather's people and will meet with McGregor in New York shortly after McGregor's girlfriend gives birth to the couple's first child.
The first step is to make a deal with McGregor on the financial arrangements to allow him to take a fight outside of his UFC contract. White said Mayweather's side will then have to come to an agreement and then the two sides can meet.
"I'm dealing with my side," White said. "I'm going to let them deal with their side."
That would likely include Mayweather coming to a deal with Showtime and T-Mobile Arena, the likely site of the potential mega-fight.
"The longer it takes for us to come to an agreement, the longer it takes to negotiate with the Mayweather team," White said. "I know all the talk about the 'A-side' and 'B-side' and all that stuff. Of course, everything I say will come of bias because he's our guy, but you guys judge: Is Conor McGregor not a massive star? Floyd doesn't make this kind of money either without Conor.
"Conor's just as important as Floyd to this fight."
White also shot down media reports he was seeking an 80-20 split with McGregor.
Contact Adam Hill at ahill@reviewjournal.com or 702-277-8028. Follow @adamhilllvrj on Twitter.