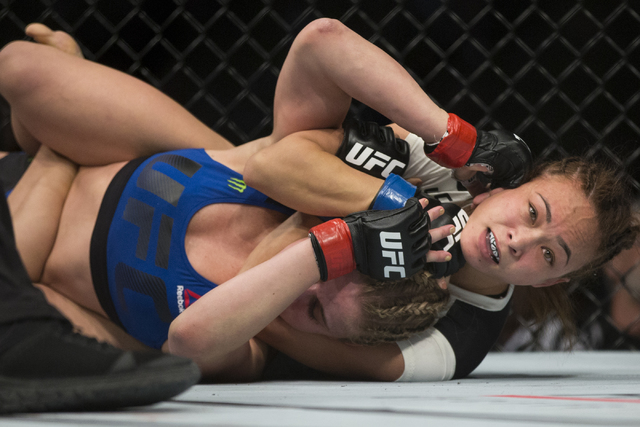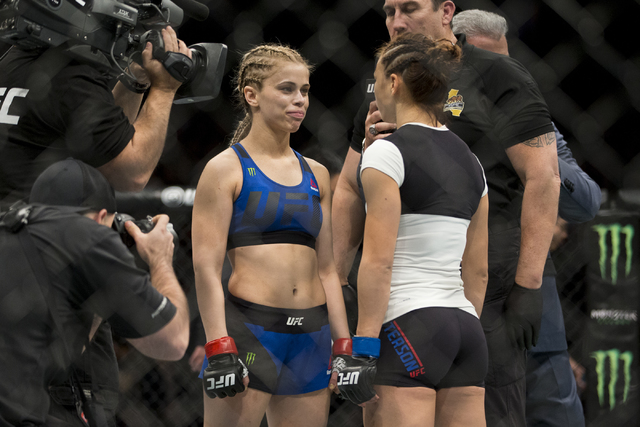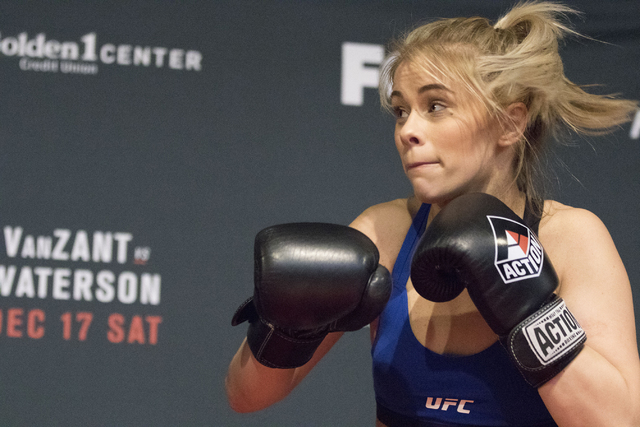 The Paige and Sage show isn't in jeopardy of cancellation, but it might not quite be ready for prime time.
Paige VanZant and Sage Northcutt, two of the UFC's youngest and most hyped prospects, were both submitted in network TV showcase bouts on Saturday night's UFC on Fox 22 card at Golden 1 Center in Sacramento, California.
Both fighters insist their career scripts are still far from finished.
Northcutt, 20, tapped out for the second time this year when Mickey Gall locked in a rear-naked choke in the second round. VanZant was choked out by Michelle Waterson in the main event, though she never tapped. Referee John McCarthy stopped the fight when VanZant started to change colors and stopped fighting off Waterson's rear-naked choke late in the first round.
Both defeated fighters vowed to carry on.
Northcutt's loss, like his previous defeat, came at welterweight. He intends to go back down to lightweight and continue his development as a fighter.
"I thought it would be a fun fight and interesting for the fans so I decided to go up in weight to take the fight and try to put on a show for everybody," said Northcutt, who did win a lightweight bout between the two welterweight losses. "The plan is to go back down to 155 pounds, so I'm looking forward to that. I have no opponents in mind, (I'll fight whoever) the UFC says."
VanZant has even more options to think about.
At 22, the women's strawweight star still has plenty of time to develop her talents and compete for a UFC title.
VanZant, however, is also coming off a year where she finished as a runner-up on "Dancing With The Stars," and turned down several acting offers because they conflicted with her fight schedule.
She has also hinted at the possibility of turning to professional wrestling, which would be more conducive to simultaneously pursue opportunities in Hollywood.
VanZant believes she can do it all. As an example, she cited her highlight-reel finish of Bec Rawlings in August after she took the first half of the year off to compete on the reality show.
"I took a break to do 'Dancing With The Stars' and I came back and I knocked somebody out," she said. "I'm very good at balancing my outside factors. I know how to balance my schedule. I have the best team in the world. I'm very smart. I could have done anything I wanted to, and I chose to fight, and I'm going to continue to balance my schedule."
It may be a while before she's back in the cage, though. VanZant does want to take some time to do some other things and, more immediately, take a break after a crazy year.
"I have a lot of big things working outside of fighting. The opportunities are endless," she said. "I'm going to pursue those for a little bit. I definitely need a vacation so I'll do that, too. Then it's back to the gym to get better."
Whatever she does, she knows she will be successful and in the public eye.
"I was meant for the spotlight, and I'm going to be in the spotlight," she said. "I will be back, and I'm going to have the belt one day. I'm 22 years old, and I have a long time.
"I'll be back."
Spoken like someone who has already learned to always keep the door open for a sequel.
Contact Adam Hill at ahill@reviewjournal.com or 702-277-8028. Follow @adamhilllvrj on Twitter.
RELATED
Urijah Faber ends career with win at UFC on Fox 22