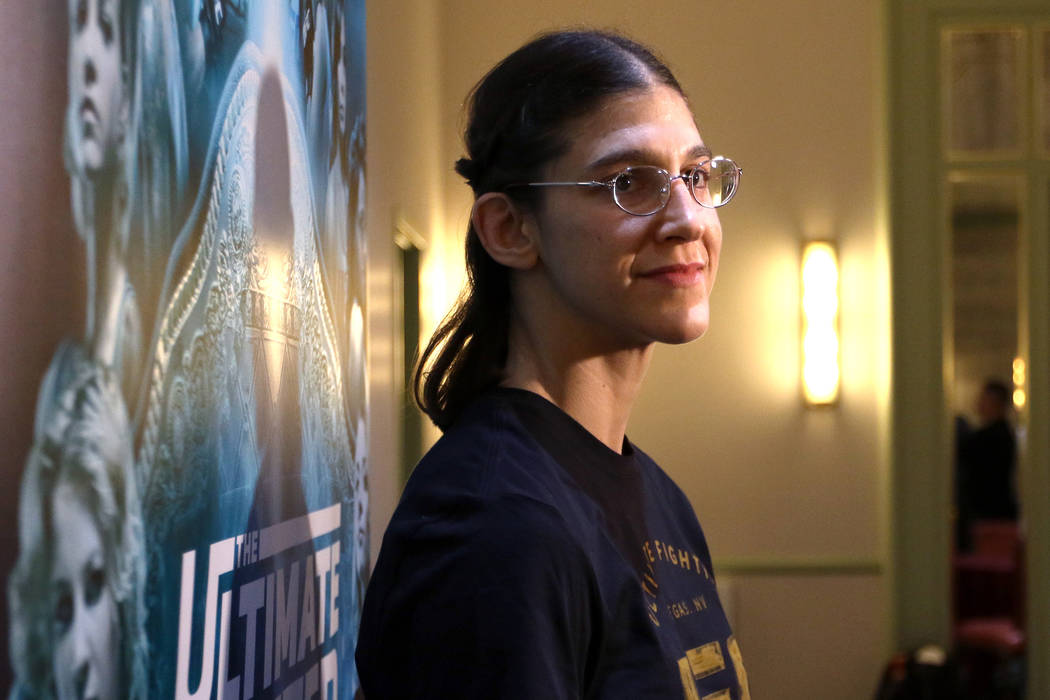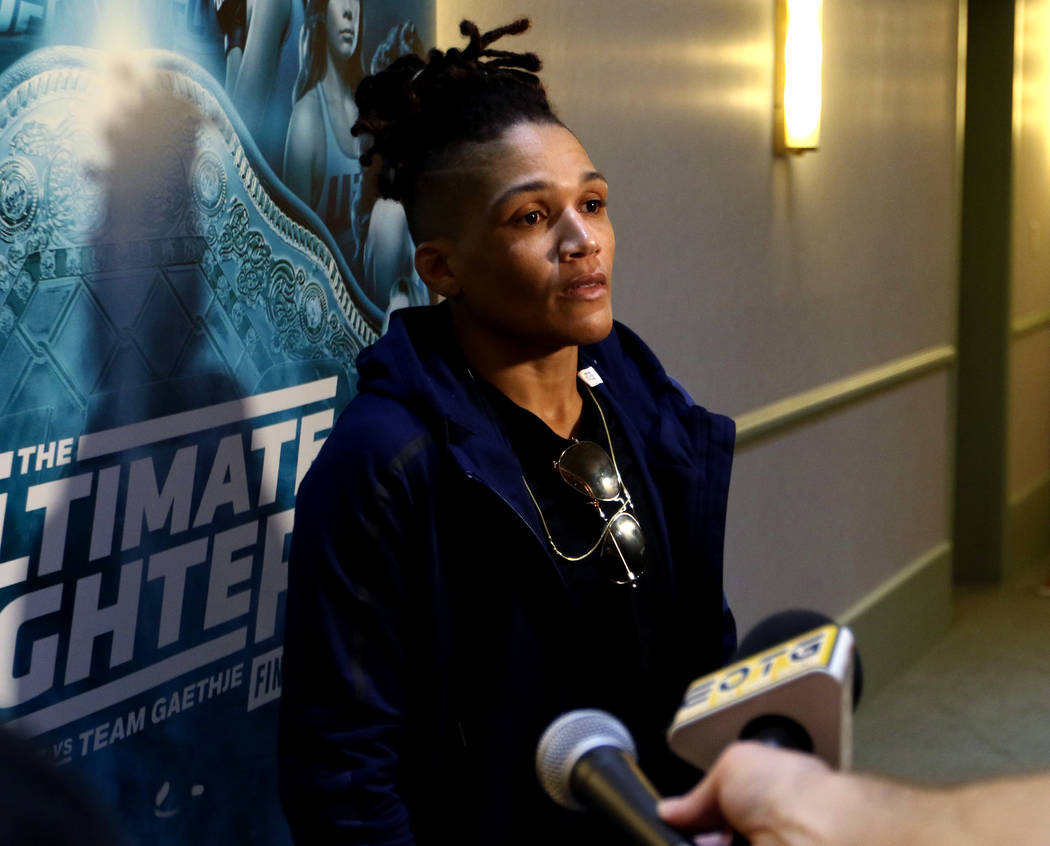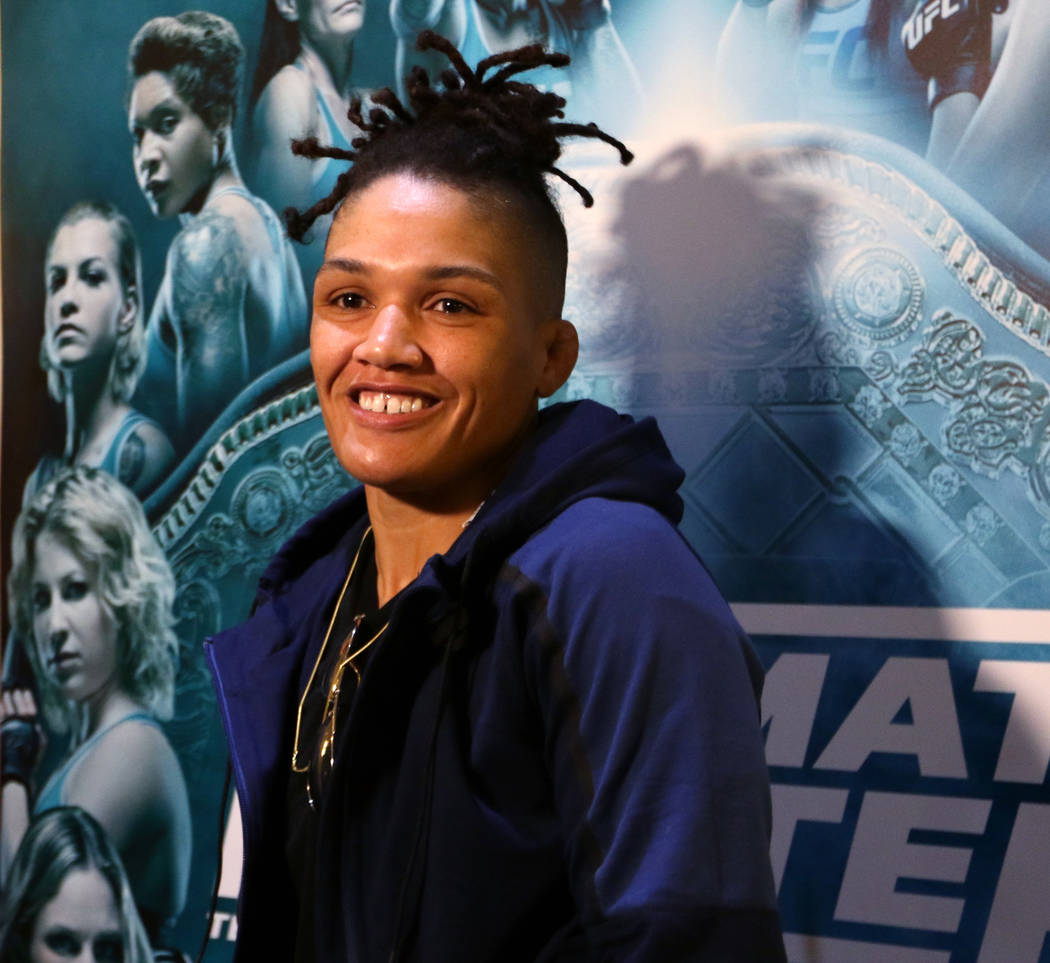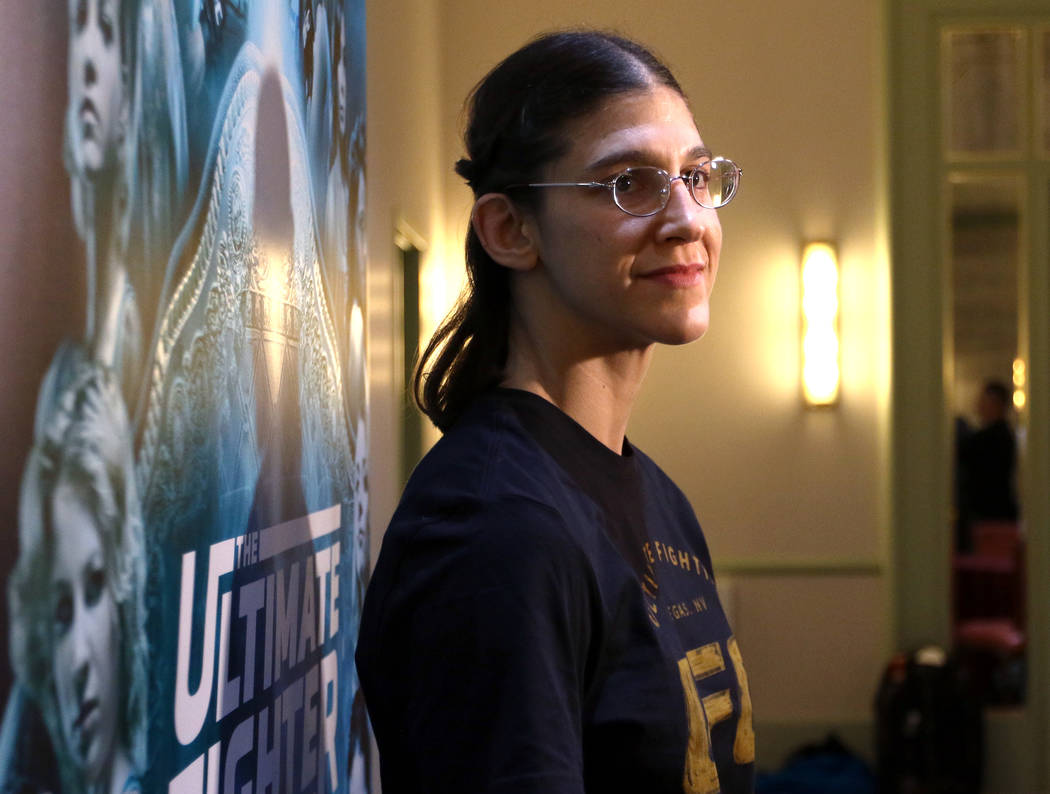 When Las Vegan Roxanne Modafferi saw Barb Honchak's name on the opposite side of "The Ultimate Fighter" tournament bracket, she immediately pictured the matchup taking place at the season finale with a UFC belt on the line.
It's a fight Modafferi has been pursuing since 2011, when she was submitted by Honchak on a regional card in North Carolina.
Modafferi finally will get the rematch on Friday's "TUF" Season 26 Finale card inside Park Theater at Monte Carlo. But she concedes it's a tad bittersweet because it isn't the championship match.
Honchak and Modafferi lost in the semifinals of the reality show tournament, which was filmed in the summer and aired Wednesday night.
"I was pretty bummed out," Modafferi said. "It's kind of strange. I really pictured myself fighting her in the finale, and I am fighting her in the finale. I'm just trying to stay focused on that. I want to fight for the title, for the money and recognition, but I want to fight Barb for my heart and to show how much I've improved."
Modafferi, 35, is a different fighter now than when she lost to Honchak. At the time, Modafferi was a passionate jiujitsu practitioner who looked out of place as a striker.
She was in the midst of a five-fight losing streak and appeared destined to be passed by the influx of female talent that was arriving in the sport after the success of Gina Carano and Ronda Rousey.
Modafferi got a shot on Season 18 of "TUF," the first to feature female fighters, and still looked like a work in progress at best. The show led to her move to Las Vegas, where she met coach John Wood at Syndicate MMA. It was under his tutelage that her striking game started to click, and she went on a major run under the Invicta banner, where she has won six of her past eight fights.
The success earned her a shot at redemption on this season of the reality show, which serves as an introduction of the 125-pound weight class for women in the UFC and crowns the inaugural flyweight champion.
Sijara Eubanks, who beat Modafferi in the semifinals, will fight Nicco Montano for the belt in the main event.
"I'm probably more emotionally involved in this fight than maybe I would have been in a title fight," Modafferi said. "I feel like I let my coach down not getting the title shot, but this is the matchup I wanted all along."
Her coach had to settle for the praise Modafferi received on the show for her improvement. UFC president Dana White even raved about her.
"I admit I was very excited to hear the praise," she said. "I caught a lot of flak for my striking skills in the past, and it's still not beautiful, but everyone has their own style. I just have to embrace mine and win with the wonky style I have."
The bout is part of the main card, which airs at 7 p.m. on Fox Sports 1.
Contact Adam Hill at ahill@reviewjournal.com or 702-277-8028. Follow @AdamHillLVRJ on Twitter.
'TUF' 26 Finale
Main card bouts on Friday's "The Ultimate Fighter" Season 26 Finale at Park Theater at Monte Carlo:
— Joe Soto (18-5) vs. Brett Johns (14-0), bantamweights
— DeAnna Bennett (8-3) vs. Melinda Fabian (4-3-1), women's flyweights
— Eric Spicely (10-2) vs. Gerald Meerschaert (26-9), middleweights
— Roxanne Modafferi (21-13) vs. Barb Honchak (10-2), women's flyweights
— Sean O'Malley (8-0) vs. Terrion Ware (17-6), bantamweights
— Nicco Montano (3-2) vs. Sijara Eubanks (2-2), for the inaugural women's flyweight title