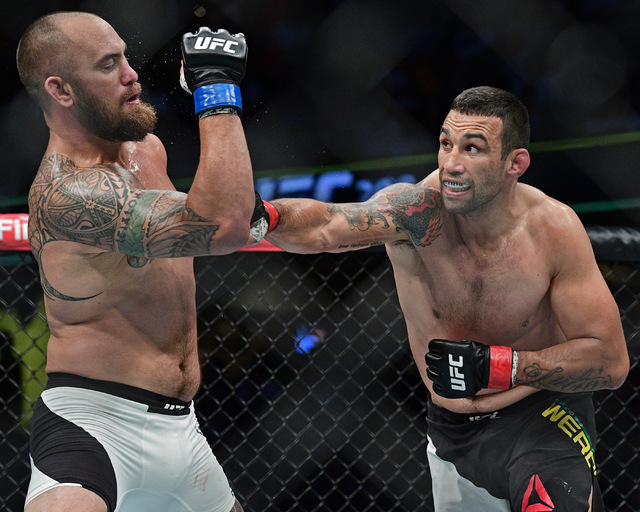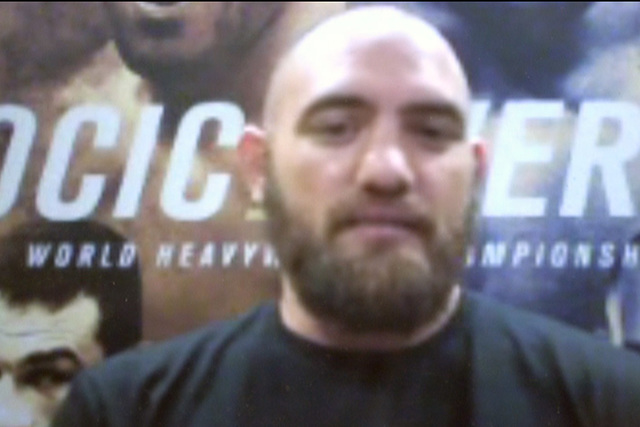 After losing just one time in his first 18 professional fights and with a frightening combination of size and speed, Travis Browne was surely on his way to a UFC heavyweight title.
But somewhere along the way, he got off track. Browne has lost two straight fights and four of his past six.
The 6-foot-8-inch former junior college basketball player still sees reason for optimism entering his UFC Fight Night 105 main event bout against Derrick Lewis on Sunday in Halifax, Nova Scotia, Canada.
"I feel like I got to a certain point in my career just using my athletic ability and my size," Browne said. "Over the last year or two, I really started to focus on my skill set and my footwork, as well as working angles. For me, it's about putting it all together mentally for myself to combine the athleticism with the skill now to go out and compete to my full capacity on fight night."
He will need to be at the top of his game against Lewis, a rising star who has won five straight, four by knockout.
"To go out and beat a guy like him is a must for me," Browne said. "It shows that I am one of the elite heavyweights."
He has spent much of his camp in Las Vegas training with Ricky Lundell and Ray Sefo, though Browne said he's also still working with Edmond Tarverdyan, who is best known as the coach of Browne's girlfriend, Ronda Rousey.
Lundell and Sefo will be in Browne's corner Sunday.
"The exciting thing about Travis Browne is he comes back more motivated every fight whether it's a win or a loss," Lundell said. "He comes back hungrier with a thirst for knowledge. He's always looking for that 1 percent gain every single day. He's getting dangerous."
Browne always has been a threat. His length and speed ensure that much, and he has the highlight reel to prove it.
But the 34-year-old knows that a title run is out of the question until he can find consistency.
"I've put on a show many times, but you haven't seen the best that I have to offer," he said. "I just need to go out there and perform. Keep my distance, use my footwork and just do my work."
Not that Browne wants to stray too far from what made him successful early in his career. He just knows if he can focus on the fundamentals, the fireworks will follow.
"The whole allure of the heavyweight division is we're big, and we're quick and powerful and explosive," he said. "I think that's what people really love to watch, and what's not to like about this main event? You have two big heavyweights who go out and just throw leather. Neither of us are boring. We both just go out to put the other person out."
Browne knows a victory is vital to end his skid.
"This fight is definitely my Super Bowl fight to get me started back on the road I belong, and that's the road to the title,' he said. "I feel like I'm young in the sport. He's very young in the sport. In a short amount of time, he's really made a name for himself, but he's still learning. I do feel like some of my experience against some of the top heavyweights in the division will play out."
The bout headlines a main card that will air live on Fox Sports 1 at 6 p.m. and includes a middleweight fight between Hector Lombard and Johny Hendricks. The preliminary card airs on Fox Sports 1 at 4 p.m.
■ NOTE — A Bellator heavyweight bout between Fedor Emelianenko and Matt Mitrione scheduled for Saturday in San Jose, California, was canceled after Mitrione became sick. The rest of the card was contested.
Contact Adam Hill at ahill@reviewjournal.com or 702-277-8028. Follow @adamhilllvrj on Twitter.