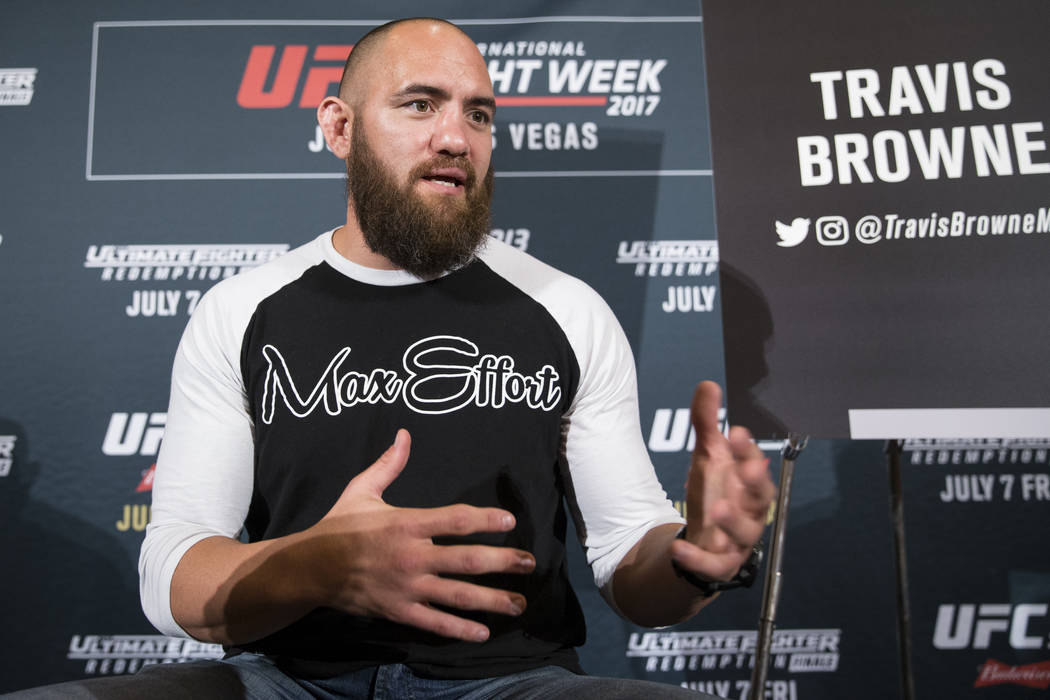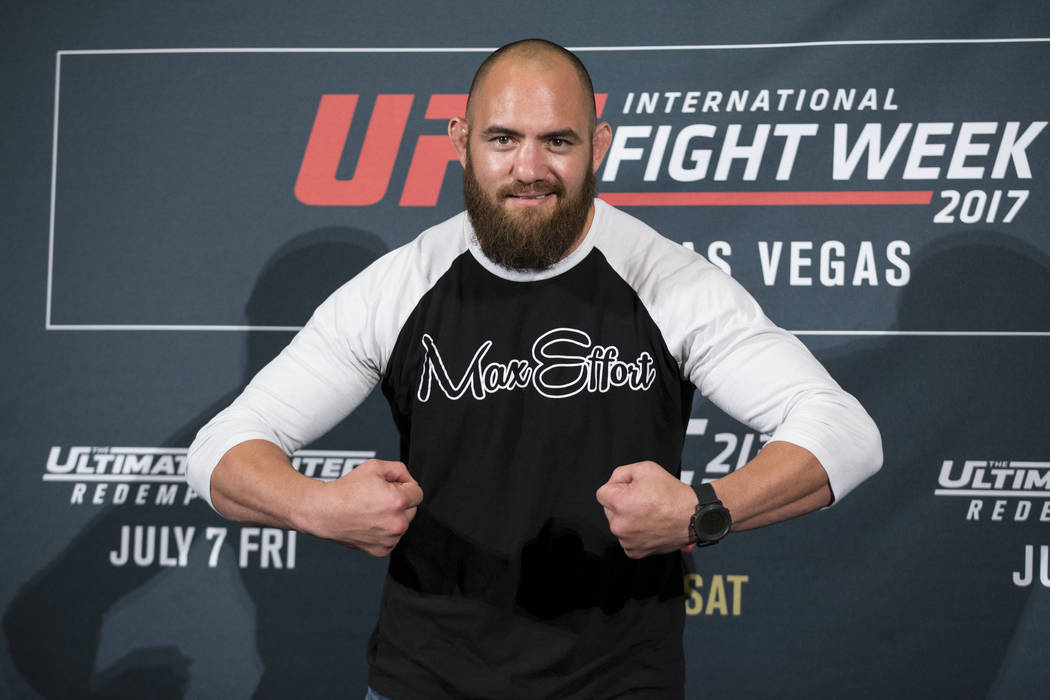 LOS ANGELES — UFC heavyweight Travis Browne is eager to get back in the cage in hopes of snapping a three-fight losing streak when he fights Oleksiy Oliynyk on the UFC 213 card at T-Mobile Arena on July 8.
He was far more nervous preparing to ask UFC superstar Ronda Rousey for her hand in marriage.
Browne recounted the tense moments leading up to the proposal, which took place under a waterfall in New Zealand earlier this year.