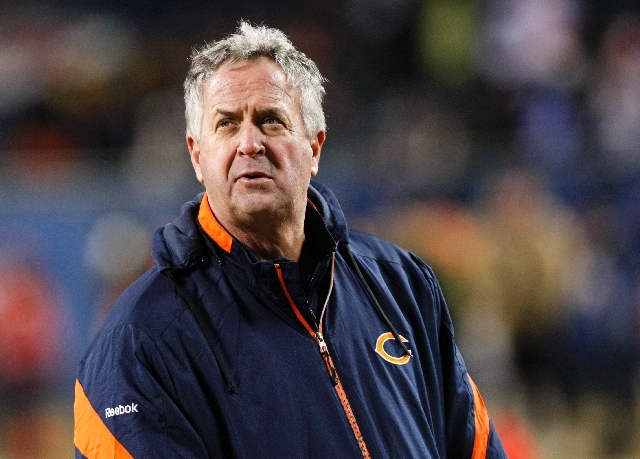 There are two sure-fire ways to know you've reached A-list celebrity status: Spend a night partying at the Playboy Mansion, and have a band named after you.
Welcome to the big time, Yasiel Puig.
The Dodgers rookie outfielder posted pictures of himself with various celebrities at the Playboy Mansion on his Instagram account this week, and now comes word that the band Puig Destroyer released its self-titled debut EP on Thursday through the website Bandcamp.com.
Puig Destroyer, whose name is an homage to well-known grindcore band Pig Destroyer, was formed last month and plays "loud, fast songs about baseball," according to its official Twitter account. The four-man supergroup is made up of current and former members of the metal bands Thrice, Kowloon Walled City and Las Vegas' Curl Up and Die.
Several baseball players over the years have dabbled in music during their free time. Former New York Yankees outfielder Bernie Williams, a Latin Grammy-nominated guitarist, and SandFrog frontman/former Angels World Series hero Scott Spiezio immediately come to mind.
But it's not often that a band is named after a player, let alone one from Cuba who has been in the majors for a couple of months. (Pearl Jam, of course, originally was named Mookie Blaylock after the former NBA point guard.)
Puig Destroyer's EP consists of six songs, including the previously released single "One Man, Five Tools" along with "Destroyer of Baseballs" and the soon-to-be classic "Stop (expletive) Bunting."
As Grantland.com pointed out, " 'Stop (expletive) Bunting' might have the most powerful lyrics since 'The Times They Are A-Changin.' ' "
Here's hoping Puig uses one of the songs as his new walk-up music.
■ NAKED BOOTLEG — College football coaches often are forced to apologize for their players' behavior, but Thursday's statement from Florida International coach Ron Turner might be the most bizarre ever.
Following a workout and barbecue at family-friendly Crandon Park Beach in Key Biscayne, Fla., some of the FIU players showered and then forgot they weren't in a locker room, getting butt naked in public while changing their clothes.
"I want to apologize to the community and anyone who was at the beach this morning for this unfortunate incident," Turner said in the statement released by the school. "We are committed to helping our student athletes grow as gentleman while preparing them for their careers."
Careers in "Thunder From Down Under"?
■ HAPPIEST PLACE ON EARTH? — Diego Maradona was hoping to bring his family to Disney World, but the Argentine soccer legend was denied entry to the U.S. this week, according to the British tabloid The Sun.
Note to Maradona: The U.S. doesn't allow former drug users who are friends with Fidel Castro and Hugo Chavez into the country.
Unless they can hit a baseball.
COMPILED BY DAVID SCHOEN
LAS VEGAS REVIEW-JOURNAL