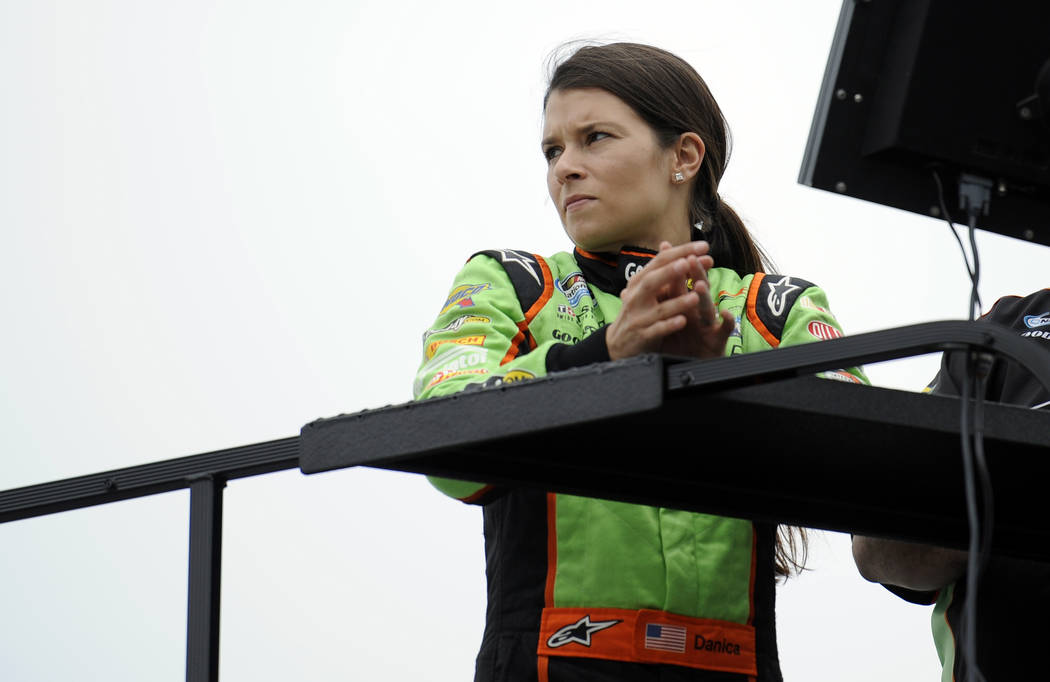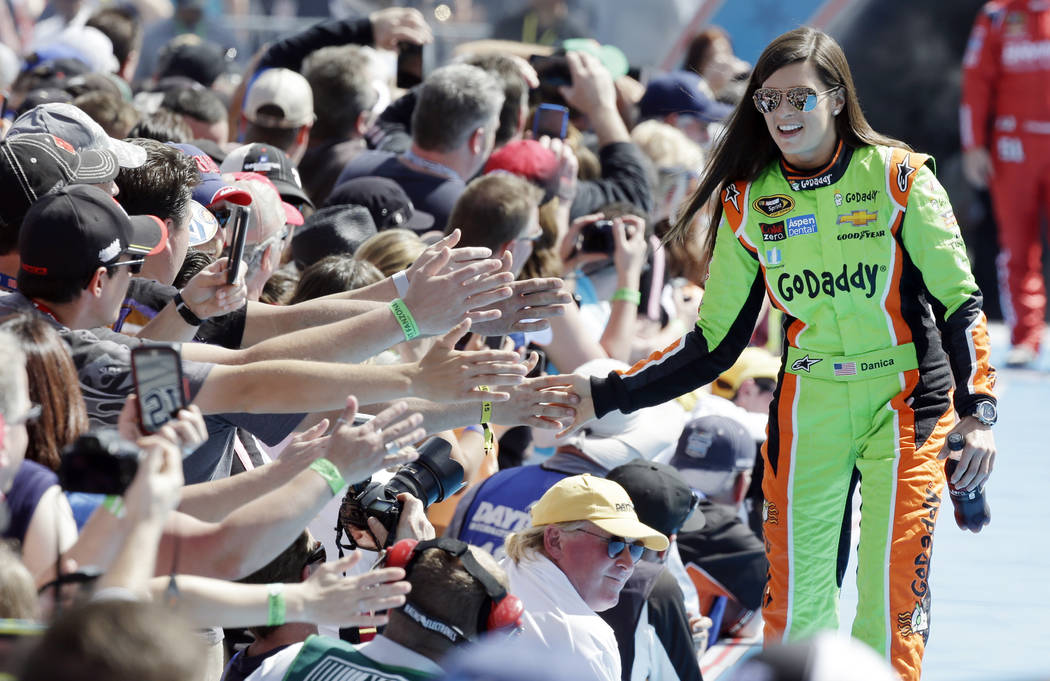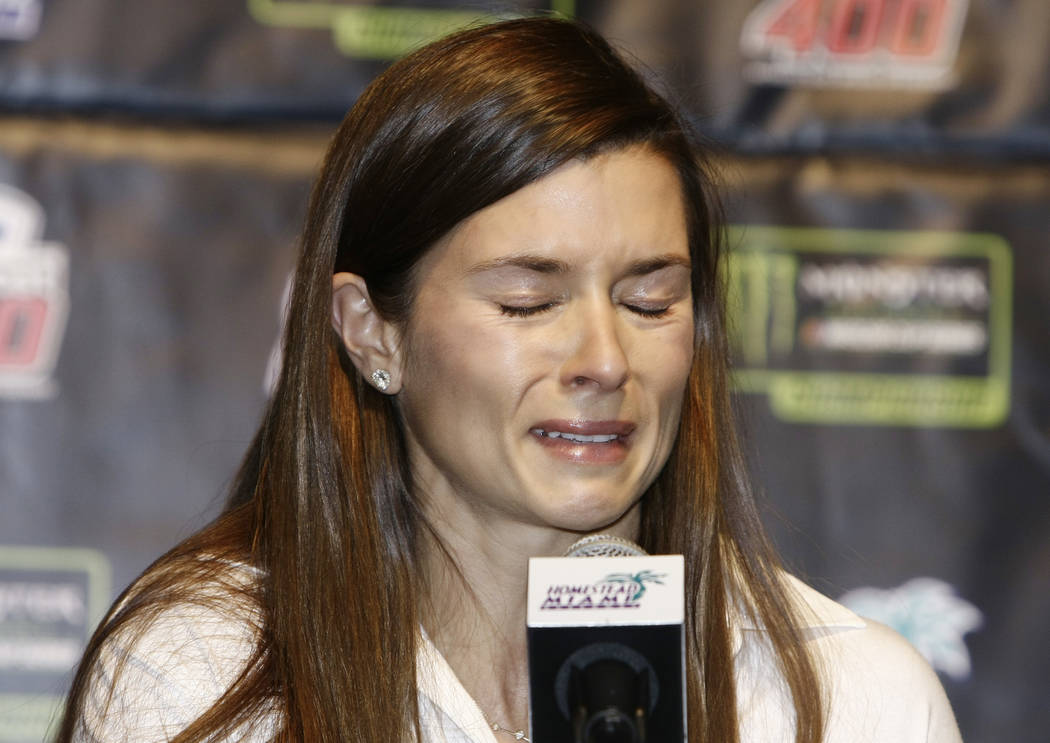 It was one of the first races of her budding stock car career. Danica Patrick was following Kevin Harvick at Las Vegas Motor Speedway, and Harvick was gesturing out his window net. He wanted to show her the fast way around the track.
A lot of people in NASCAR wanted to see Danica — no surname required — succeed.
Only the shortsighted and narrow-minded and social media trolls hoped she would fail.
Anyway, it's almost over now.
The driver of the No. 1o Stewart-Haas Racing Ford announced with great emotion at NASCAR's Championship Weekend that she is retiring from auto racing. She plans only to drive in next year's Daytona and Indianapolis 500s, because auto racers are like boxers: They always think they have one or two good ones left.
At an age at which most NASCAR drivers are only starting to reach their primes, the 35-year-old Patrick has lost her sponsor and, apparently, her need for speed. She has $60 million in the bank. She probably could reach out to fellow one-namers Oprah or Ellen and continue running around the back with a lesser team, but why?
"Congratulations on your next chapter," Championship 4 driver Brad Keselowski wrote on Twitter. "In time, you will be truly appreciated for all that you've contributed to this sport we all love. Much to be proud of."
Danica wasn't the first woman to drive in NASCAR, but she was the most popular as well as the most polarizing. And it wasn't close on either account.
In a way she was like Junior, only without the famous racing daddy. Danica was on a first-name basis with the sport and those who follow it, even if she didn't win a lot. Or in her case, ever. She introduced NASCAR to a new demographic. How many young girls bought her T-shirts? How many now have a dream because she made the switch to stock cars?
Had she stayed in IndyCar, where cars are finessed rather than wrestled around the track, she might have won more races.
She might have even won the most famous race of all.
Danica qualified seven times for the Indianapolis 500. She finished in the top 10 six times, with a high of third. She led laps in the 500. She almost won it as rookie in 2005 when Sports Illustrated put her on the cover. There was something about her driving style and mental approach that seemed well-suited to Indianapolis, which can be a daunting place.
It's all water under the grandstands now.
While there weren't many top-10 finishes in NASCAR, there was always fierce determination and a steely gaze. You pushed Danica, she pushed back. Even when Richard Petty made wisecracks about a woman knowing her place, she did not flinch. She was mentally tough. She had to be.
But when she announced in Florida that she was mostly retiring from auto racing, Danica Patrick bowed her head and cried.
Congratulations on your next chapter. In time, you will be truly appreciated for all that you've contributed to this sport we all love.

Much to be proud of 😀 https://t.co/fn1lpPKcQh

— Brad Keselowski (@keselowski) November 17, 2017
Green, white, checkered
— Rob MacCachren's bid to win an unprecedented fourth consecutive Baja 1000 went up in a puff of engine smoke, as the Las Vegan was forced to stop after 550 miles. Young Mexican driver Carlos "Apdaly" Lopez and his father, Juan, won the overall title at the 50th running of the off-road classic on Mexico's Baja California peninsula. Las Vegas' Troy Herbst finished fifth.
"You can't stop, you can't get a flat tire… and you better be driving like your on fire 🔥" – The @TerribleHerbst team knows what is needed to take on the 50th anniversary of the #Baja1000! pic.twitter.com/Rg6uLkZLDr

— Monster Energy (@MonsterEnergy) November 14, 2017
— NASCAR star Kurt Busch of Las Vegas will hold a Vegas Strong benefit at Pole Position Raceway, 4175 S. Arville, from 7 to 9 p.m. Tuesday. Racers will pay $20 to compete in karts, with the winner getting to race against Busch. Proceeds will benefit victims and first responders of the Route 91 Harvest musical festival shootings.
Awesome Kurt! If in Vegas next Tues, come have some fun, hang with NASCAR drivers and support #VegasStrong. https://t.co/voZAKLic16

— Jamie Little (@JamieLittleTV) November 22, 2017
— Kyle Tellstrom of Ukiah, California, won the Spray Nine Race of Champions at the RAM Mounts 100 Shootout for Lucas Oil modifieds at the Las Vegas Motor Speedway Bullring. Las Vegans Brian Grandin and Aaron McMorran finished eighth and ninth in a 30-car field.
Contact Ron Kantowski at rkantowski@reviewjournal.com or 702-383-0352. Follow @ronkantowski on Twitter.