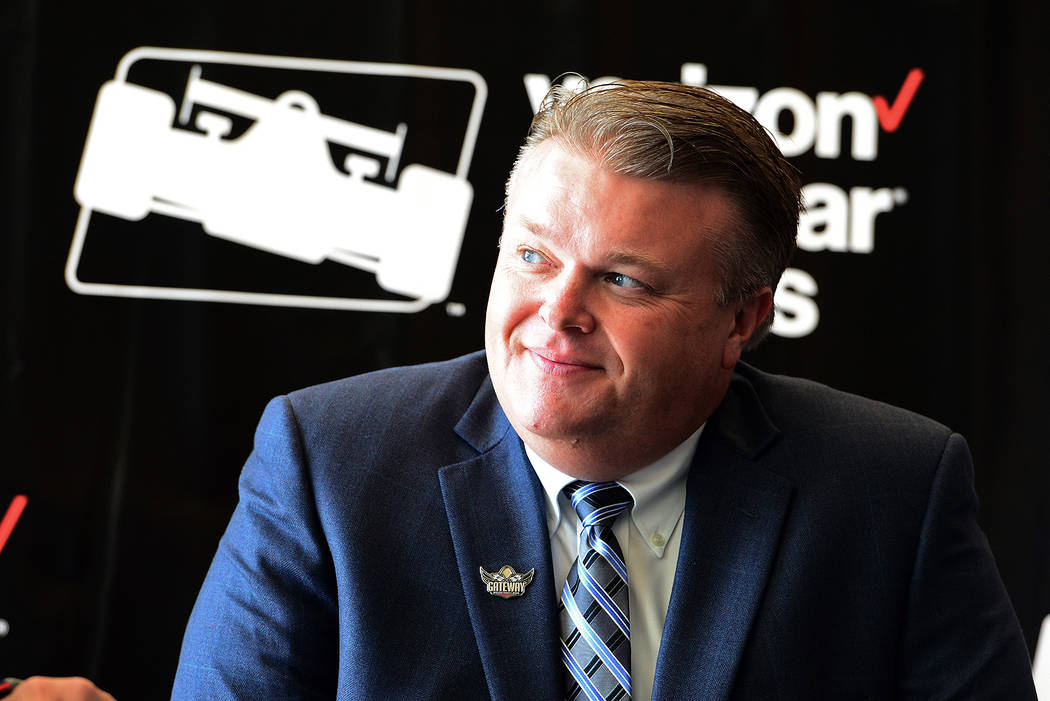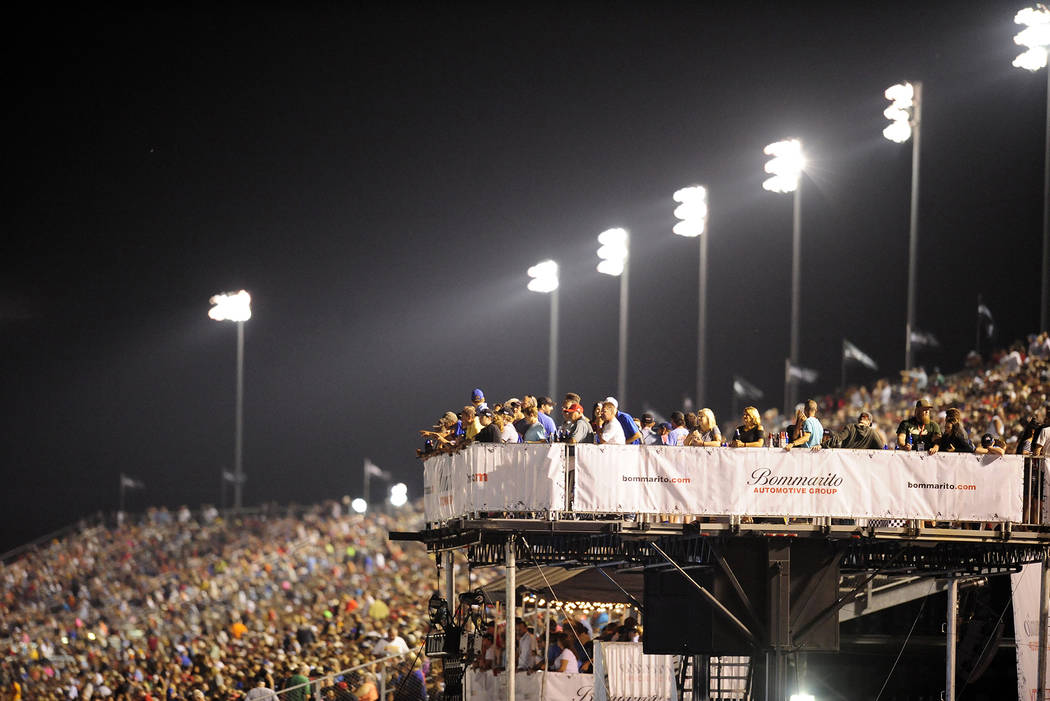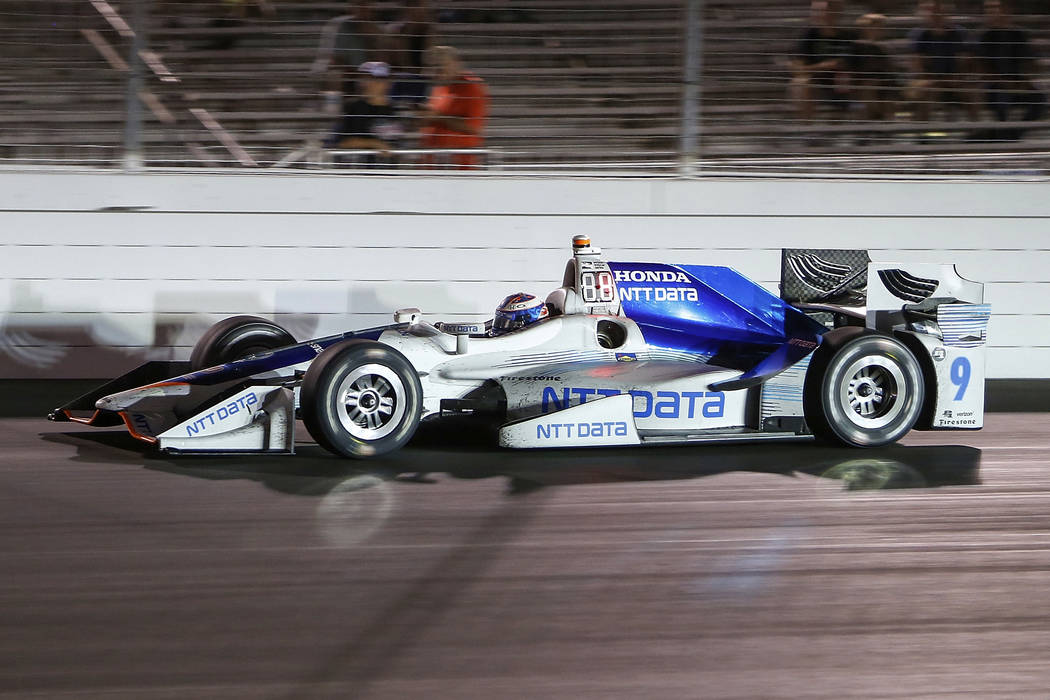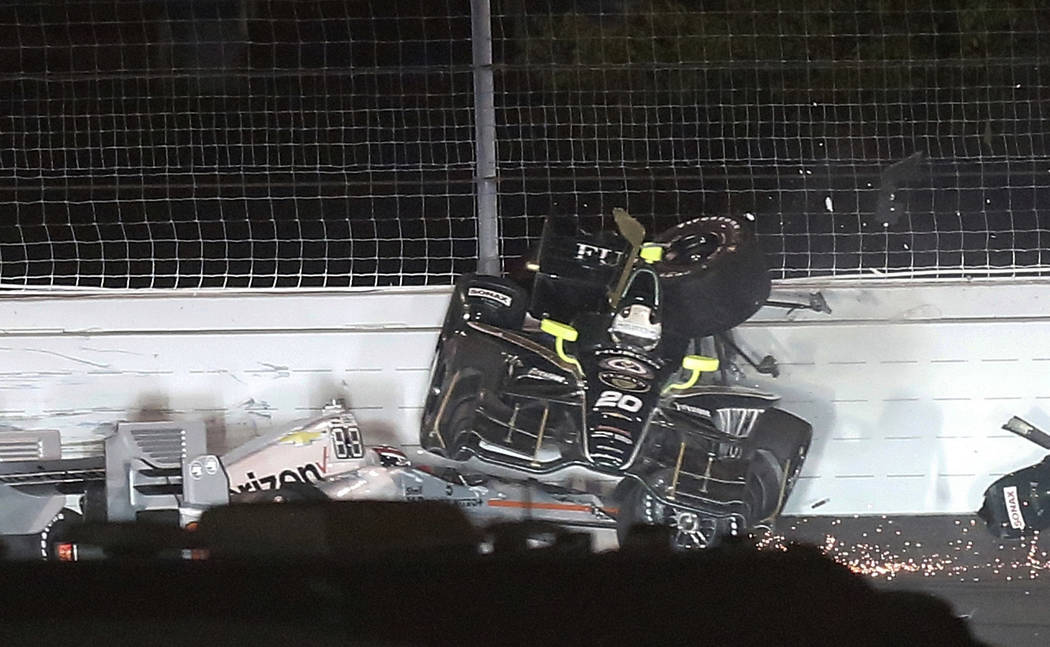 A couple of guys from Las Vegas had a chance meeting in Gasoline Alley during the 2013 Indianapolis 500, during which one said he was spending a lot of time in St. Louis, or just across the river from it, in an effort to bring IndyCar racing back to the shadow of the Gateway Arch.
"I had to bum a press pass to get in there," recalled Chris Blair, a former vice president of racing operations at Las Vegas Motor Speedway, who left to become general manager at Gateway Motorsports Park in Madison, Illinois, on the banks of the Mississippi River.
Blair was seeking out IndyCar officials, team owners, drivers or even a right-rear tire changer who might be interested in returning to the refurbished 1.25-mile oval, which had not hosted an IndyCar race since 2003.
Lucky Charles Lindbergh was more apt to land the Spirit of St. Louis on pit road than the IndyCars coming back to Gateway, everybody said.
Everybody was wrong.
The IndyCars returned to Gateway on Saturday, and the Bommarito Automotive Group 500 attracted an enthusiastic crowd estimated at 40,000 — a great turnout in this day and age for an oval-track race outside of Indianapolis.
Josef Newgarden, a rising star from Tennessee, made a hell-bent pass of reigning series champion Simon Pagenaud in the closing laps and took the biggest bow in victory lane. But Blair and St. Louis real estate baron Curtis Francois, the new Gateway Park owner, also deserve credit for having had the vision and perseverance to pull off the race amid naysayers.
"A lot of people were saying it won't happen — I remember talking to (former NASCAR drivers) Ken Schrader and Kenny Wallace in Las Vegas, and they said 'we wish you luck, but it's never going to work,' " Blair said. "They said NASCAR is never going to come back."
But NASCAR did come back in 2014, with a Truck Series race, and now the IndyCars have returned in a big way, too, after the track was resurfaced and suites and other amenities were added to make Gateway way more enticing than when it opened for major league auto racing (the complex also hosts the NHRA's Midwest Nationals) in 1997.
"I have a track owner who was willing to do whatever it takes to make it work," said Blair, who probably won't have to bum a press pass for the 2018 Indy 500, should he decide to attend.
Visiting his racing team, David Letterman does interview w/@ThemYoPeople's Mr. Gary at Gateway Motorsports Park's IndyCar race pic.twitter.com/VI9xmTotnp

— Christian Gooden (@pd_shutterspeed) August 27, 2017
GMS not moving up
Gallagher Motorsports Racing will not be moving up to the NASCAR Cup Series in 2018, at least not full time, according to industry sources.
The team, headed by Allegiant Airlines CEO Maury Gallagher of Las Vegas, presently competes in the Truck Series, where it has been successful, and in the Xfinity Series, where Gallagher's son, Spencer, is competing as a rookie.
Had GMS moved up to Cup, it could have provided a haven for veteran drivers such as Matt Kenseth, Kasey Kahne or possibly even Las Vegan Kurt Busch, who do not have contracts for 2018.
#NASCAR: @GMSRacingLLC has decided not to add a full-time @NASCAR #Cup team in 2018, team confirms. https://t.co/tzqwWCxBx2

— Jerry Bonkowski (@JerryBonkowski) August 30, 2017
Making their points
With races dwindling before the NASCAR playoffs, here is how Las Vegas drivers stand:
— Cup Series: Kyle Busch, second in playoff points, locked in with two regular-season wins; Kurt Busch, 10th in playoff points, locked in with Daytona 500 victory.
— Xfinity Series: Brendan Gaughan, 12th in playoffs points, leads Dakoda Armstrong by four points in a battle for the 12th and final playoff spot; Spencer Gallagher, 18th in playoff points, trails Gaughan by 193 points, must win at Darlington, Richmond or Chicagoland to get in.
— Truck Series: Noah Gragson, 10th in playoff points, trails Ryan Truex by 34 points in a battle for the eighth and final playoff spot.
.@NoahGragson won three consecutive K&N road course races last year, this weekend he wants a @NASCAR_Trucks win. https://t.co/EAyWVUlMeH

— KyleBuschMotorsports (@KBMteam) August 30, 2017
Johnson bullish on Bullring
A victory on Back to School night at the Las Vegas Motor Speedway Bullring has put Justin Johnson back on top of the standings in his bid for a second consecutive Super Late Models track championship. Johnson's 52nd career win at the three-eighths-mile oval gives him 201 points to Peyton Saxton's 198.
There's another tight points chase in Grand American Modifieds. Doug Hamm's win Saturday pulled him within four points of leader Aaron McMorran.
Eight other Bullring championships will be decided on Championship Night on Oct. 7.
Check out this photo gallery from Back to School Night presented by Whelen Engineering at The Bullring. https://t.co/zlMCkTnhJz pic.twitter.com/G3NzxLmh3q

— Las Vegas Speedway (@LVMotorSpeedway) August 30, 2017
Contact Ron Kantowski at rkantowski@reviewjournal.com or 702-383-0352. Follow @ronkantowski on Twitter.
Pro schedules
NASCAR Monster Cup
What: Bojangles Southern 500.
Where: Darlington (South Carolina) Raceway (oval, 1.366 miles); 501.3 miles, 367 laps.
When: Friday, practice, 10 a.m.and 12:30 p.m., (NBCSN); Saturday, qualifying, 11 a.m., (NBCSN); Sunday, race, 3 p.m. (NBCSN).
Last year: Martin Truex Jr. kicked off a streak of three wins in five races at Darlington.
Last race: Kyle Busch won for the 40th time in the series — and for the sixth time at Bristol.
Next race: Federated Auto Parts 400, Sept. 9, Richmond Raceway, Richmond, Virginia.
NASCAR Xfinity
What: Sport Clips Help A Hero 200.
Where: Darlington (South Carolina) Raceway; 200.8 miles, 147 laps.
Schedule: Friday, practice, 9 and 11:30 a.m., (NBCSN); Saturday, qualifying, 9 a.m., NBCSN, race, 12:30 p.m. (NBCSN).
Last year: Elliott Sadler captured the second of his three wins in 2016.
Last race: Jeremy Clements won after starting 24th — the worst pole position for a winner in the series this season.
Next race: Virginia529 College Savings 250, Sept. 8, Richmond Raceway.
NASCAR Camping World Truck
What: Chevrolet Silverado 250.
Where: Bowmanville, Ontario; Canadian Tire Motorsport Park (circuit, 2.45 miles); 157.37 miles, 64 laps.
When: Saturday, practice, 6:30 and 8:35 a.m., qualifying, 2:30 p.m., (FS2); Sunday, race, 11:30 a.m. (FS1).
Last year: John Hunter Nemechek took first for the third time in his career.
Last race: Kyle Busch became the first driver since April to win from the pole.
Next race: Chicagoland 225, Sept. 15, Chicagoland Speedway, Joliet, Illinois.
IndyCar
What: Grand Prix at the Glen.
Where: Watkins Glen (New York) International (road, 3.37 miles); 202.2 miles, 60 laps.
When: Friday, practice, 7:15 a.m. and 12:05 p.m.; Saturday, practice, 7:30 a.m., qualifying, noon; Sunday, race, 10:30 a.m. (NBCSN).
Last year: Scott Dixon won the pole and the race for Chip Ganassi Racing.
Last race: Josef Newgarden held off Dixon and Simon Pagenaud to win outside of St. Louis.
Next race: GoPro Grand Prix of Sonoma, Sept. 17, Sonoma Raceway, Sonoma, California.
Formula One
What: Italian Grand Prix.
Where: Monza (Italy) National Autodrome (circuit, 3.6 miles); 190.5 miles, 53 laps.
When: Saturday, practice, 2 a.m., qualifying 5 a.m.; Sunday, race, 5 a.m. (NBCSN).
Last year: Nico Rosberg won as part of a three-race winning streak.
Last race: Lewis Hamilton won in Belgium, cutting Sebastian Vettel's lead to seven points.
Next race: Singapore Grand Prix, Sept. 17, Marina Bay Street Circuit, Singapore.
NHRA
What: U.S. Nationals.
Where: Indianapolis Lucas Oil Raceway.
When: Friday, qualifying, 5:45 p.m.; Saturday, qualifying, 1 and 4:45 p.m.; Sunday, qualifying, 10 a.m. and 1:45 p.m.; Monday, finals, 12:37 p.m. (KVVU-5).
Last year: Tony Schumacher took first in Indianapolis.
Last race: Leah Pritchett (Top Fuel), Alexis DeJoria (Funny Car), Tanner Gray (Pro Stock) and Jerry Savoie (Pro Stock Motorcycle) won in Minnesota.
Next race: Carolina Nationals, Sept. 15-17, zMAX Dragway, Concord, North Carolina.
The Associated Press