'A special feature': Bridges key to Las Vegas Grand Prix traffic plan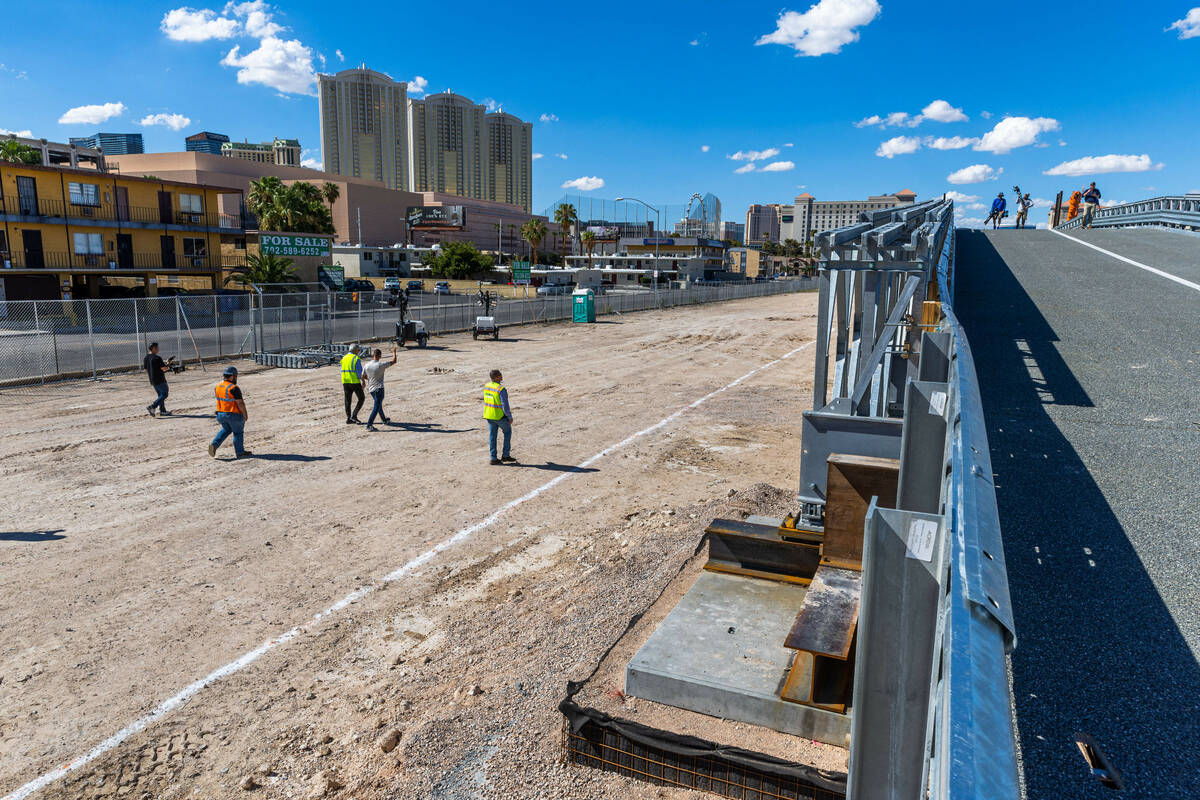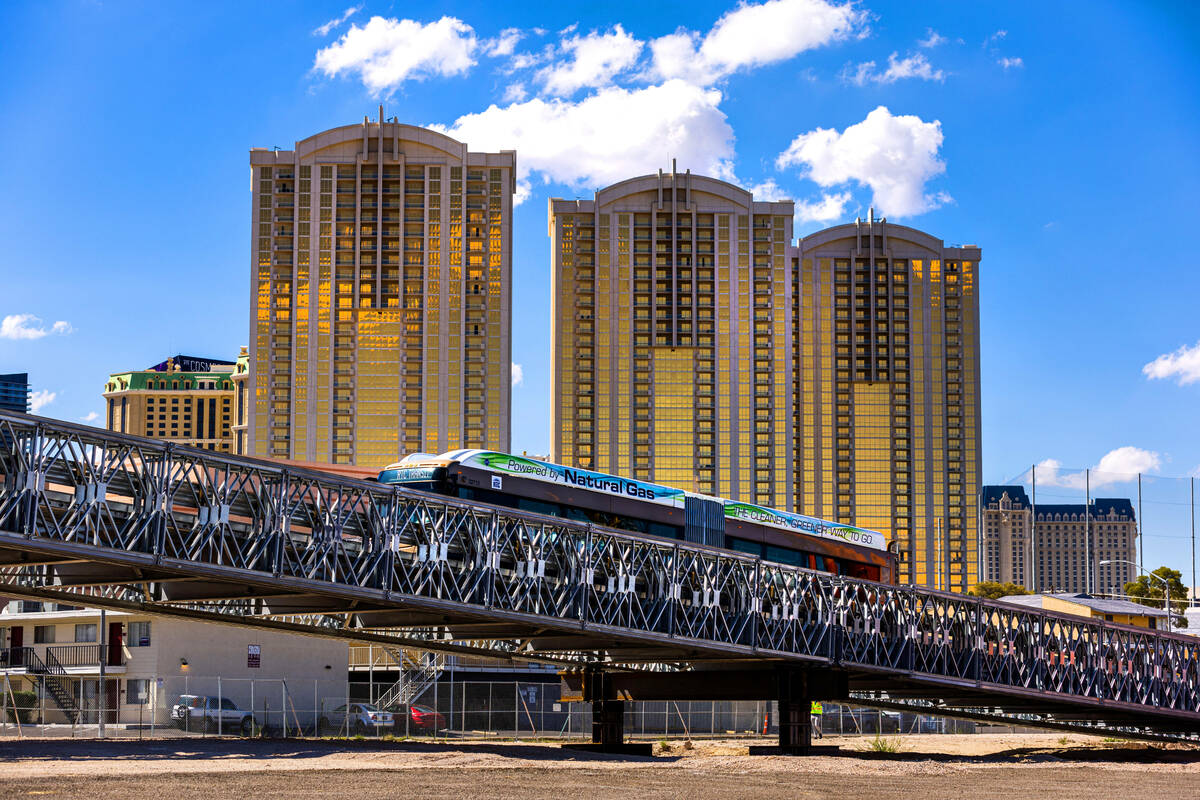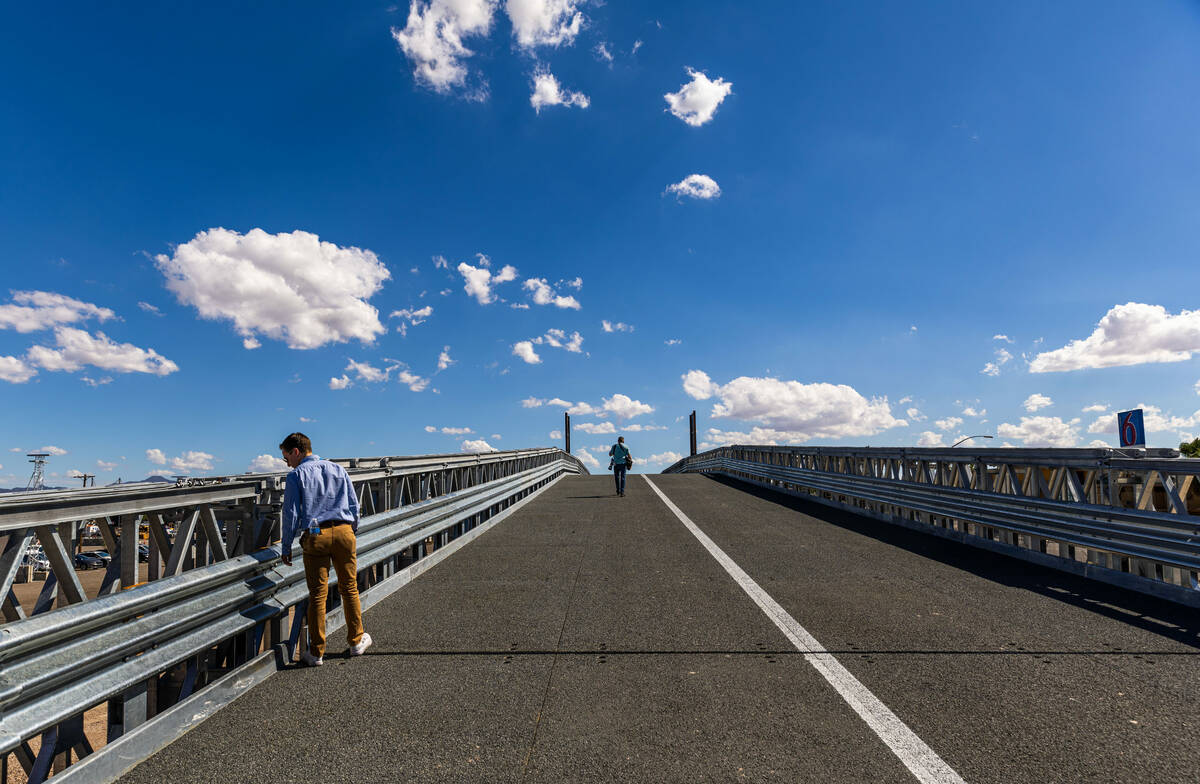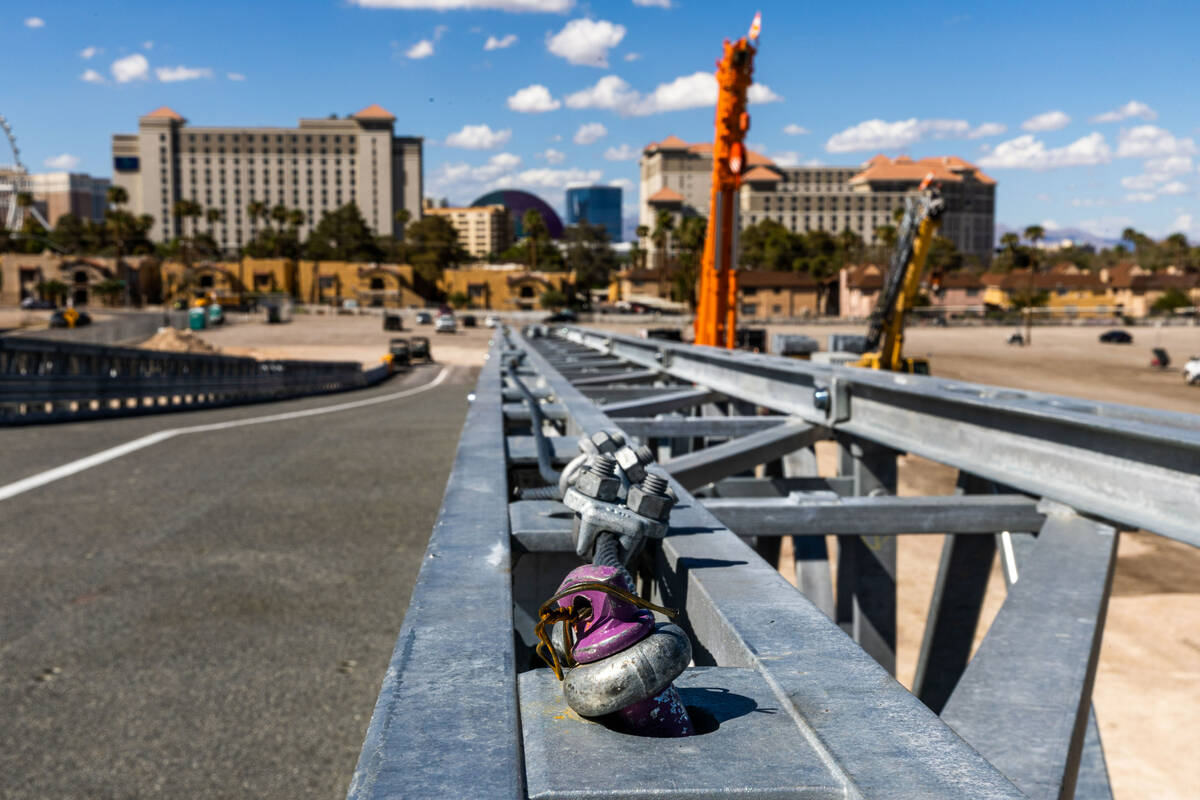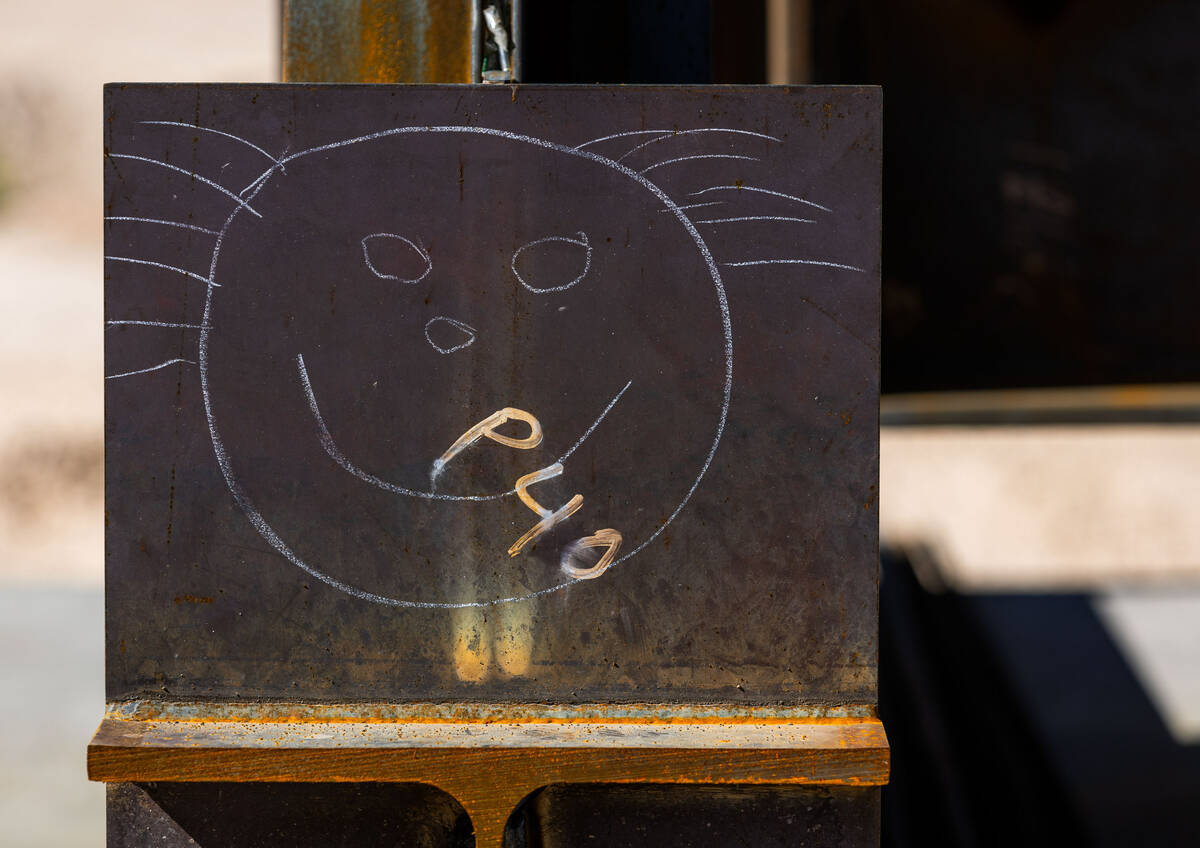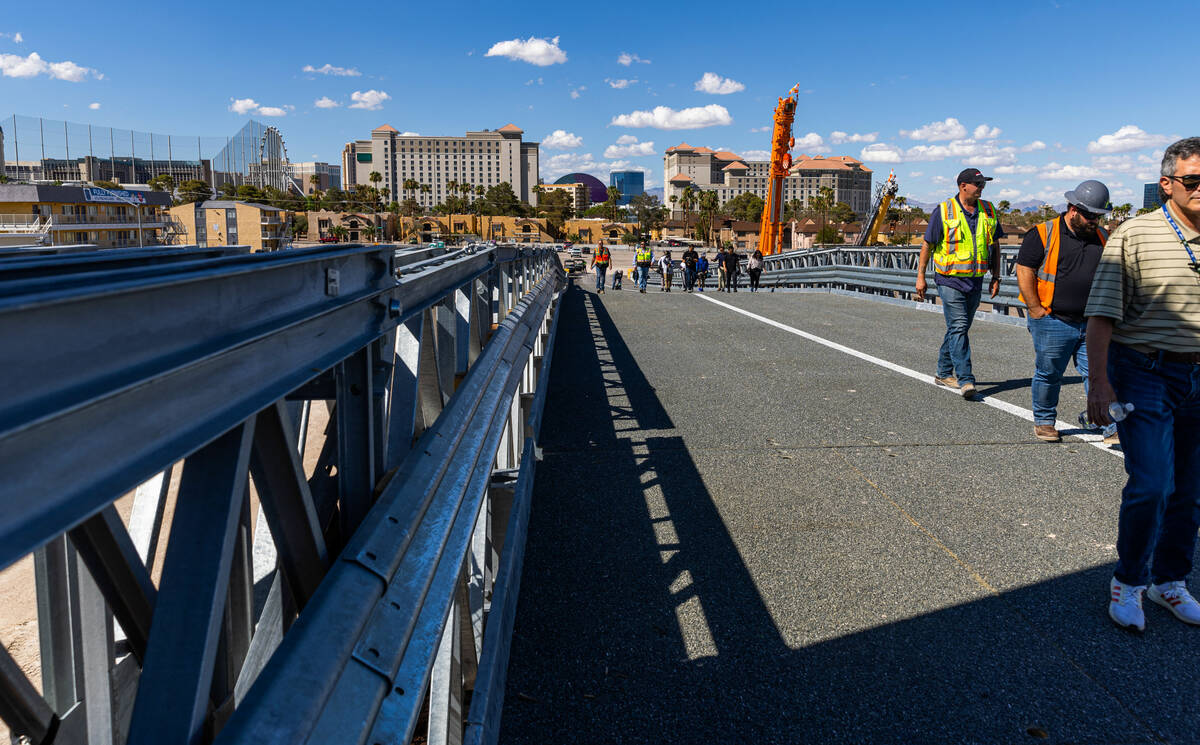 As impressive as the Las Vegas Grand Prix in November is expected to be, three key pieces of infrastructure are just as spectacular of a feat.
Race officials plan to erect three temporary bridges on various portions of the 3.8-mile circuit, with the largest one planned to stretch 760 feet on Flamingo Road over Koval Lane, with a 15-foot clearance below it.
"The temporary vehicular bridges are a special feature for the Las Vegas Grand Prix," said Terry Miller of Miller Project Management, who is leading the race's infrastructure work.
"Unlike many other city circuits where Formula One has events, we don't have a lot of overpasses in this corridor that allows traffic to move freely over the main circuit area. So we have to build the overpasses."
The bridge on Flamingo Road will be constructed down the center of Flamingo, with two surface-level lanes on each side also open to traffic.
Access to the Holiday Inn and Ellis Island will be maintained by those surface streets, even when race activities are occurring for Grand Prix weekend Nov. 16-18, Miller said.
"The track will be sitting far enough away that we have a lane on the east side of Koval to allow access to those businesses, also to the Platinum and for some of the other businesses around that entire area," Miller said.
'Pretty significant structure'
A portion of the bridge was on display Tuesday on an empty parcel of land located on Tropicana Avenue near Koval. One half of what will be a four-lane bridge to be built to freeway standards was assembled on the site to allow crews to get experience laying it out and testing it ahead of its move to Flamingo.
"We have 14 segments — seven segments per bridge — that we'll actually put in place," Miller said. "The segments are built, then we load them up and we take them to Flamingo. We stage them near the install site, then we put them in place. … As you can see, this is a pretty significant structure and there will be two of these on Flamingo."
After working with the Clark County Public Works Department, the time that Miller Project Management will have to install the bridges beforehand and remove them after the race is now scheduled to take a few days, and not weeks, Miller said.
The circuit will enclose about 23,000 hotel rooms in the resort corridor when the race is occurring, making the temporary bridges a vital piece to moving guests, emergency vehicles and employees in and out of the area.
When racing is occurring on the track, only those with proper credentials will be allowed to use the bridge. That time is planned to be between 7 p.m. and 2 a.m. each day, Nov. 16-18. When racing is not occurring, the bridge will be open to all motorists, with the bridge allowing drivers to bypass the traffic light at the intersection of Flamingo and Koval.
To ensure motorists won't stop on the bridge to try to get a glimpse of the action when race cars are on the track, panels will line the main span of the bridge. A safety net will be located beneath the bridge, to catch any debris that might fall from the bridge.
Steve Hill, president and CEO of the Las Vegas Convention and Visitors Authority, previously said the bridges are so impressive that it may be something to look at "from a potentially permanent standpoint."
Essential barriers
Aside from the bridge, the site where the temporary bridge was located on Tuesday is also where the barriers that will line the racetrack are being stored. Plans call for 7.6 miles of these barriers to be placed, as both sides of the 3.8-mile track require the protective element.
Although they might look similar, the barriers to be used for the Grand Prix are able to withstand greater contact, to account for the speeds of up to 212 mph that will be reached during the 50-lap race. Typical barriers found on highways are constructed of 2,500 to 3,000 pounds per square inch, or PSI, of concrete. The ones being used for the race are built using 7,000 PSI, Miller said.
"Truly a dense version of what you see around the valley," Miller said. "Each block slides into its partner next to it, and if there's an impact, they all move as one as opposed to one block being dislodged if there's an impact."
Contact Mick Akers at makers@reviewjournal.com or 702-387-2920. Follow @mickakers on X.