At over $1B, Las Vegas F1 race projected to double Super Bowl's economic impact
Updated January 24, 2023 - 8:07 pm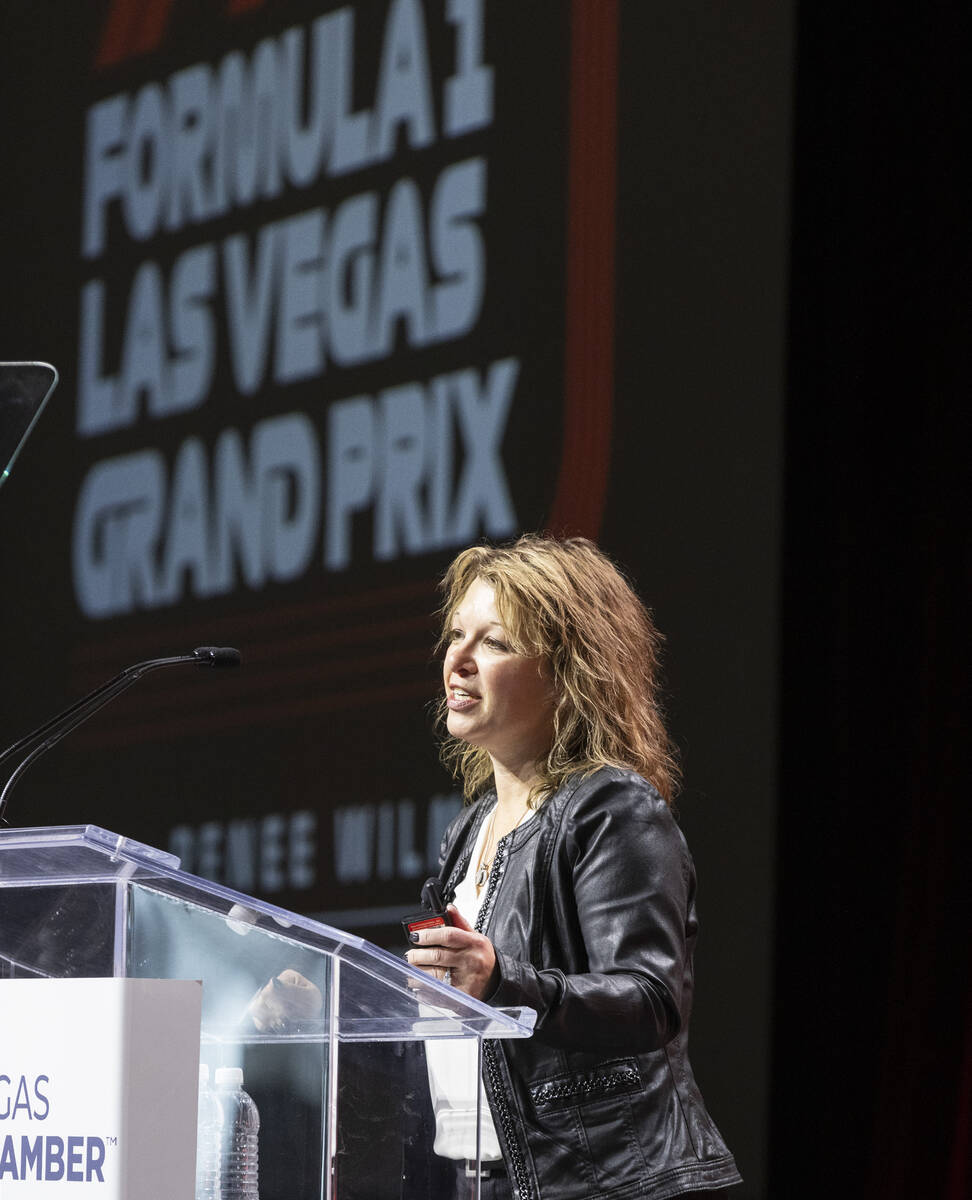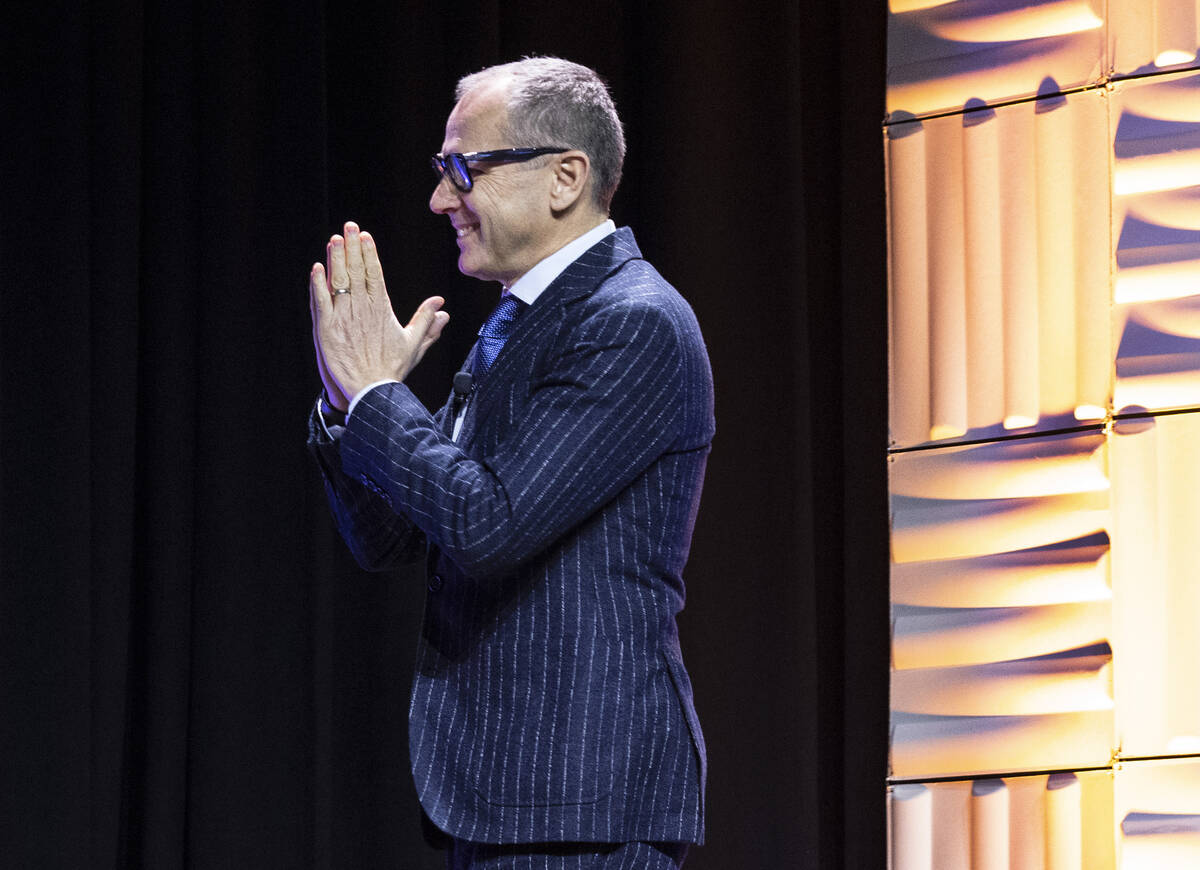 The inaugural Formula One Las Vegas Grand Prix is projected to have an overall economic impact to the tune of almost $1.3 billion.
The figure for the race taking place Nov. 16-18 comes from an economic impact report conducted by Applied Analysis and announced by Las Vegas Grand Prix CEO Renee Wilm on Monday during Preview Las Vegas at the Las Vegas Convention Center.
It includes $966 million in projected F1 visitor spending and $316 million in event operations and support costs. Wilm noted that the race is expected to see around 100,000 attendees daily for practice and qualifying rounds and for the grand prix race itself.
This year's race is expected to be made up largely of domestic tourists, but a larger contingent of international visitors is expected to attend future races.
"The truth is that we sold out so quickly on the first wave that the European and our Asian fans didn't even get the chance, due to the time zones, to participate," Wilm said.
The next round of ticket sales, one with a larger allotment, is expected to begin in late February or early March.
A similar economic impact study was conducted by Applied Analysis for the Super Bowl taking place in February 2024 at Allegiant Stadium in Las Vegas. That report showed that the NFL's championship game and events tied to it would leave an economic impact of $600 million.
Formula One President and CEO Stefano Domenicali pointed out that unlike the Super Bowl, the race is slated to occur annually in Las Vegas for the foreseeable future and won't be a one-time deal.
"Super Bowl will be for one year, but we're going to stay for a long time," Domenicali said. "We are going to have a continuous flag here in the city, and we are going to mark not only for the week of the event, but we are going to mark F1 in Vegas as a place where we will develop the sport."
The race is expected to employ over 7,700 people in total, with $361 million in salaries and wages tied to those jobs, according to the report.
Infrastructure work
The infrastructure work needed before Formula One race cars take to the Strip with speeds as fast as 212 mph will begin in April.
Race organizers will attempt to make the traffic impacts tied to the road work on the race's circuit as minimal as possible during the almost seven-month work period.
"It will be done in small chunks so that we are trying to mitigate the inconvenience," Wilm said. "We understand you guys have businesses to run, visitors to entertain and to provide hospitality to. We know how difficult traffic can be in a town like this. "
The race's 3.8-mile circuit will include portions of Las Vegas Boulevard, Spring Mountain Road, Koval Lane and Harmon Avenue.
The hope is that the majority of motorists won't make too much of a fuss about the road work while it's occurring, knowing the projected financial impact the race will have on the city.
"I'm not sure if you didn't know that it was a Formula One circuit that was being built, you wouldn't think any different from the normal road infrastructure work that we have to do anyway," said Steve Hill, President and CEO of the Las Vegas Convention and Visitors Authority. "We'll probably put some fancy signage on it and hope people will appreciate it more that the orange cones are there. It will just be a lane or two at a time in segments along that route."
Formula One could ask Clark County for at least a portion of the projected $30 million it will take to carry out the needed infrastructure work, County Commissioner Michael Naft previously told the Las Vegas Review-Journal. Those talks are ongoing and what, if any, public money will go toward that work is still undetermined.
The paddock site that will serve as the main hub of race activity is going up quickly on 39 acres of land owned by F1 parent company Liberty Media, located at the intersection of Koval and Harmon. All in all, F1 is expected to spend about $500 million between the land acquisition and paddock construction.
The 300,000-square-foot facility will feature the race's start/finish line, driver pits, VIP areas and various spectator grandstands located around the site.
Crews are working triple shifts daily to ensure that the space is ready come race weekend in a little under 10 months.
"We want to make sure it's completely done and fully vetted, operational and ready to go in advance of the race weekend," Wilm said. "We are leaving nothing to chance."
Contact Mick Akers at makers@reviewjournal.com or 702-387-2920. Follow @mickakers on Twitter.