Formula One, county agree to make race a long-term Las Vegas event
Updated February 1, 2023 - 2:43 pm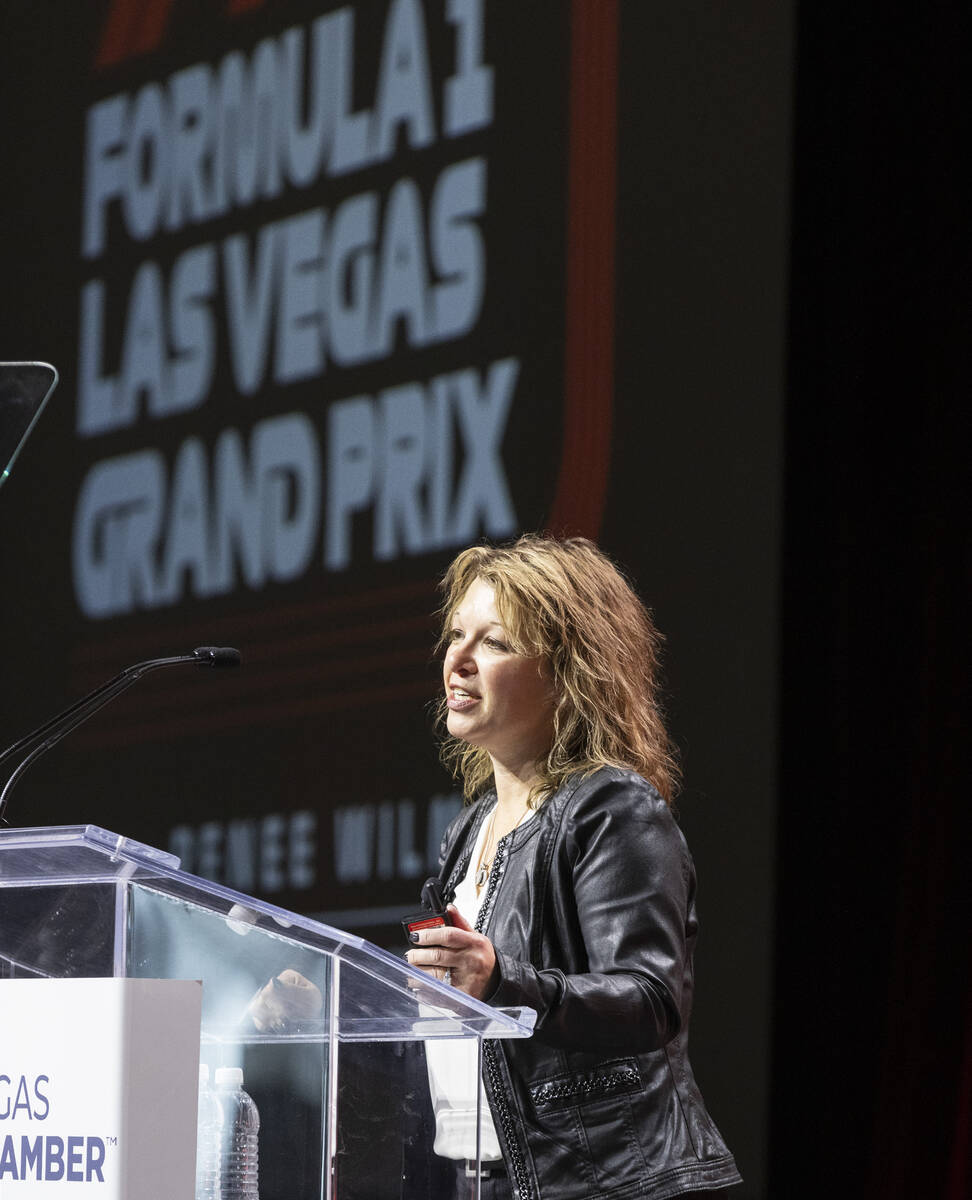 Clark County is set to recognize the Formula One Las Vegas Grand Prix as an annual event for at least the next 10 years.
This is a big step in securing an event that is expected to generate an economic impact of around $1 billion, twice that of a Super Bowl.
When announced last November, the race was noted to be occurring for at least three years in-and-around the Strip. But F1 and area officials have been adamant since that the race would be a long-term fixture on the city's event calendar.
"It is going to be the biggest event in the world in 2023," said Steve Hill, Las Vegas Convention and Visitors Authority President and CEO. "Having Formula One on Las Vegas Boulevard on a Saturday night just isn't going to be beaten. People want to be here for that, so we're excited and our resort partners are excited, too."
The decade-long agreement notes the race would take place annually the weekend before Thanksgiving beginning this year and running through at least through 2032. The resolution is set to be adopted at Tuesday's Board of Clark County Commissioners meeting.
"Our current agreement for an annual race extends through 2025," the Las Vegas Grand Prix said in a statement. "That said, Formula 1 and Liberty Media have invested in Las Vegas with the purchase of the 39 acres of land, building a 250,000 square-foot paddock building and philanthropic efforts to support the local community. Making Las Vegas a permanent Grand Prix stop on the F1 calendar is our goal, and a 10-year approval provides us with the certainty that race weekend would be available on the calendar for the long term."
The county would also recognize the race will run on both public and private rights of way.
Clark County would also waive an ordinance that doesn't approve permits for events to occur on the Strip between Sahara and Tropicana avenues, except for Saturdays, Sundays and legal holidays, between one hour after sunrise and one hour before sunset. The ordinance states that typically isn't allowed due to traffic concerns.
The 3.8-mile, 50-lap race taking place at night includes a stretch on Las Vegas Boulevard between Spring Mountain Road and Harmon Avenue.
Waiving that ordinance only holds true if the race is held on the weekend before Thanksgiving each year.
Clark County would also work with race officials setting up the race each year. The set-up work is tentatively slated to occur over five days, running between the Wednesday through the Sunday ahead of race week.
There is around $30 million worth of infrastructure work that needs to be conducted before the first race takes place Nov. 16-18. Clark County Commissioner Michael Naft noted last year that F1 officials could seek public assistance to help pay for some of that work.
Liberty Media, F1's parent company, has begun work on its paddock building located at the intersection of Harmon and Koval Lane. The four-story, 300,000 square-foot facility will serve as the main hub of race day activity. The start/finish line, driver pits, VIP space and spectator areas are planned for the 39-acre site. Liberty Media is expected to spend $500 million on the paddock site.
"It is absolutely incredible how quickly that building is going up," said Renee Wilm, Las Vegas Grand Prix CEO.
Contact Mick Akers at makers@reviewjournal.com or 702-387-2920. Follow @mickakers on Twitter.