'They don't actually understand what we're doing': Verstappen criticizes Las Vegas GP
Updated November 18, 2023 - 3:42 pm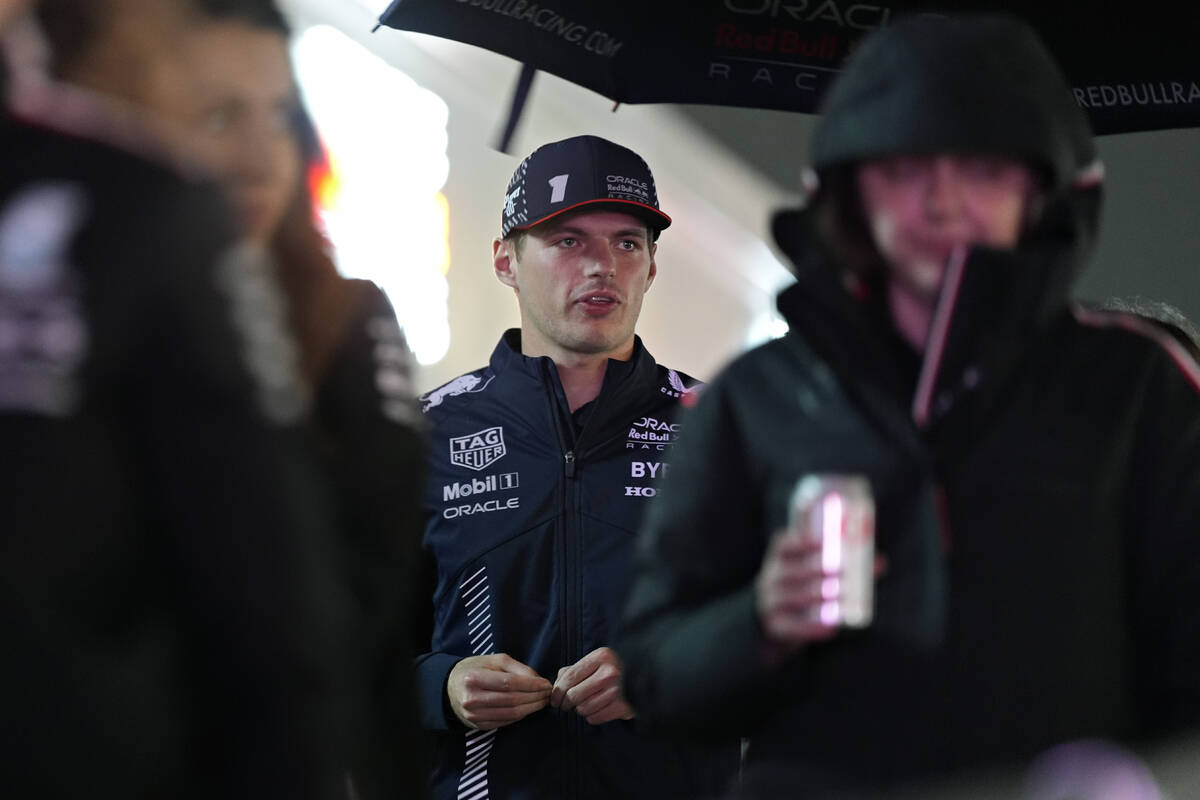 Formula One's biggest star hasn't held back his disdain this week for the spectacle that is the Las Vegas Grand Prix.
Red Bull Racing's Max Verstappen spoke negatively again early Saturday in a post-qualifying news conference about the inaugural F1 race on the Strip.
Verstappen, the three-time reigning F1 champion, has expressed that he was not a fan of the over-the-top entertainment element added to race weekend — from the opening ceremony where he said he looked like a clown, to the multiple off-track events, big-name music acts, Strip performers such as the Blue Man group and ultra-VIP spaces.
But he also expressed Saturday that he believes the race lacks emotion.
"I understand that fans, they need maybe something to do as well around the track," Verstappen said. "But I think it's more important that you actually make them understand what we do as a sport because most of them just come to have a party, drink, see a DJ play or a performance act.
"I can do that all over the world. I can go to Ibiza and get completely (expletive)-faced and have a good time. But that's what happens, and actually people … they come and they become fan of what? They want to see maybe their favorite artists and have a few drinks with their mates and then go out and have a crazy night out. But they don't actually understand what we're doing or what we're putting on the line to perform."
Instead of focusing so much on the entertainment side, Verstappen said there should be more focus on educating new fans about the sport and what happens on the track.
"As a little kid, we grew up wanting to be a world champion," Verstappen said. "If the sport put more focus on to these kinds of things and also explain more what the team is doing, try to see them, what they are achieving, what they're working for. … these kinds of things I find way more important to look at than just having all these random shows all over the place."
Verstappen qualified third for Saturday night's race but was set to start in the second spot because of a penalty assessed to Carlos Sainz Jr.
Verstappen said he'd much rather spend time in Las Vegas being a tourist and not racing on the 3.8-mile street circuit.
"For me it's not what I'm very passionate about, and I like passion and emotion with these kinds of places," Verstappen said. "I love Vegas, but not to drive an F1 car. I love to go out have a few drinks, throw everything on red or whatever, to be a bit crazy, have nice food. But like I said: emotion, passion."
Contact Mick Akers at makers@reviewjournal.com or 702-387-2920. Follow @mickakers on X.