Las Vegas lands NASCAR's season-ending awards show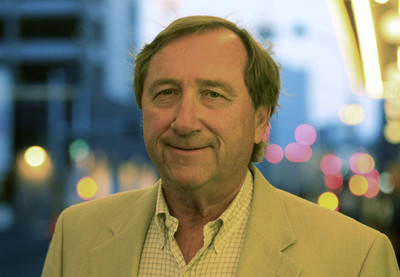 A second annual NASCAR Sprint Cup race isn't in Las Vegas' foreseeable future, but one of the sport's big events apparently is coming to town.
NASCAR and the Las Vegas Convention and Visitors Authority have reached an agreement in principle to bring the Sprint Cup banquet, awards ceremony and postseason celebration to Las Vegas in the first week of December.
LVCVA president Rossi Ralenkotter confirmed the tentative agreement to move the annual event from downtown New York, where it has been held for the past 27 years, and make it a citywide event centered on the Strip.
"Some deal points still need to be finalized," Ralenkotter said Thursday.
The sides have yet to settle the length of the contract; Ralenkotter wants a deal of three to five years. Also to be determined is the degree to which Las Vegas will be included in advertising and media references to the event.
The LVCVA would pay NASCAR between $500,000 and $1 million for each year of the contract, Ralenkotter said. NASCAR has the option of selecting the venue for the banquet, likely to be Dec. 4.
A spokesman for NASCAR, Ramsey Poston, said "nothing's been finalized" about this year's banquet plans.
The event honors the top 10 drivers from the Chase for the Sprint Cup championship.
Speedway Motorsports Inc., owner of Las Vegas Motor Speedway, has lobbied in recent years for the postseason event to be moved here.
"Every key person in our industry — top executives from NASCAR, sponsors and our superstar drivers and crew chiefs — attends the banquet," speedway president Chris Powell said.
Talks between NASCAR officials and Ralenkotter began two years ago, with Ralenkotter attending the 2007 banquet. Negotiations picked up in the past two months.
NASCAR moved its banquet from Daytona Beach, Fla., to New York in 1981 in part to establish a Madison Avenue presence. The move was highly successful, helping to attract a number of Fortune 500 sponsors, including Home Depot, Dupont and Sprint Nextel, to the sport.
But high-priced hotel rooms in Manhattan and often harsh winter weather created problems for racers, sponsors and media traveling to the five-day event. Last year the "Victory Lap" parade around midtown with the top-10 Cup cars and drivers was canceled because it caused traffic congestion.
NASCAR would be the second major professional sport to shift its awards ceremony to Las Vegas this year. Ralenkotter negotiated a three-year deal to bring the NHL awards to the Palms on June 18.
Contact reporter Jeff Wolf at jwolf@reviewjournal.com or 702-383-0247.