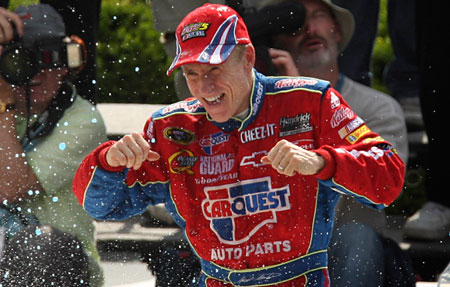 BROOKLYN, Mich. (AP) — The most surprised person to find Mark Martin in Victory Lane at Michigan International Speedway was the driver himself.
The 50-year-old NASCAR star has run well but has had to deal with considerable bad luck this season. It looked like more of the same Sunday when the battery in his No. 5 Hendrick Motorsports Chevrolet began to fail before the halfway mark in the LifeLock 400 Sprint Cup race.
Martin turned off everything in the car that he could, nursing it as best he could. Then he realized the race was going to be a fuel economy run.