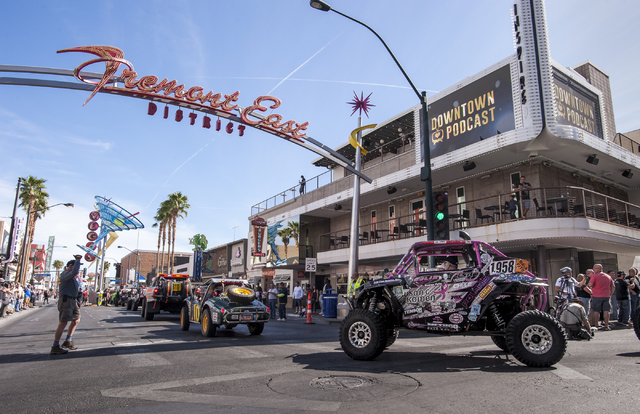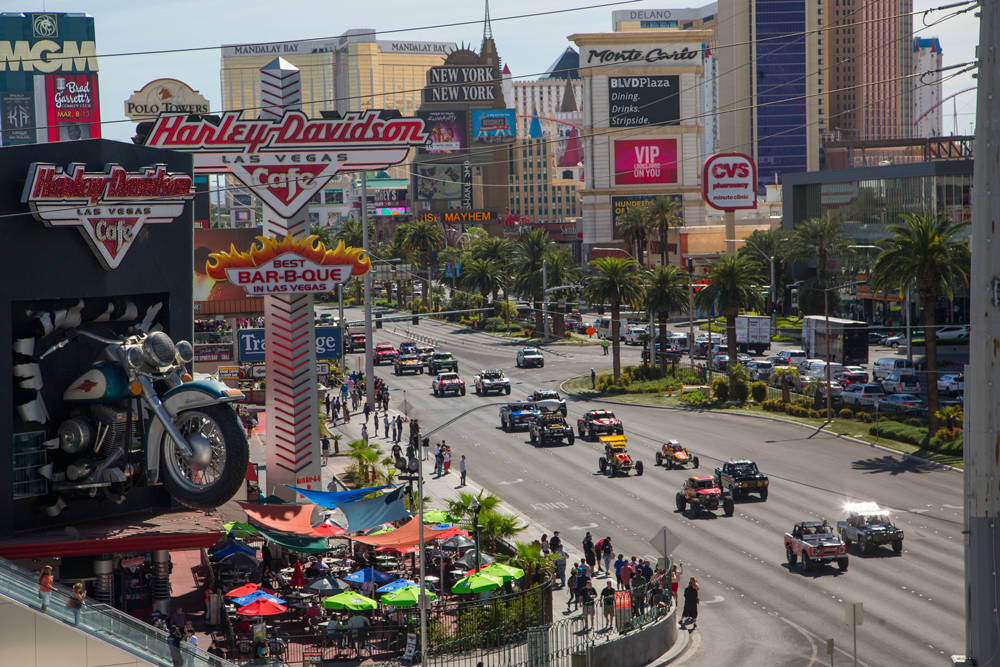 Known as "The Great American Desert Race," the iconic Mint 400 returns to Las Vegas March 7-11 for its 50th anniversary.
Festivities kick off at 3 p.m. Wednesday, March 7, with the annual 4Wheel Parts Vehicle Procession Parade. Beginning at 4207 S. Las Vegas Boulevard, near the southeast corner of Las Vegas Boulevard and Four Seasons Drive, fans can watch as the race vehicles proceed down the Las Vegas Strip and end at Atomic Liquors in downtown.
New to the race this year, the tech and contingency will be held for two days, March 8-9 from 8 a.m. to 5 p.m., on Fremont Street. As part of the event, thousands of race enthusiasts will line downtown Las Vegas to check out the ultimate display of off-road vehicles, parts and accessories.
Racing will begin early Saturday morning with the limited-class racing, followed by the unlimited-class racing just after noon. Teams will compete on a 120-mile loop course that runs from the edge of Las Vegas to the California-Nevada state line in Primm.