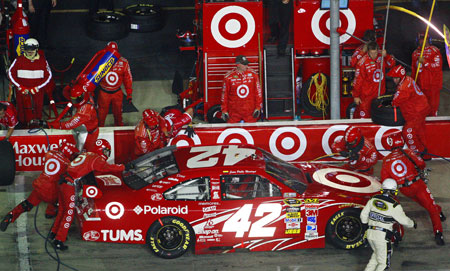 LOUDON, N.H. (AP) – Juan Pablo Montoya will have a hard time playing the role of darkhorse if he keeps driving like this.
The former Formula One star will make his debut in NASCAR's Chase for the championship from the pole after setting a track record at New Hampshire Motor Speedway on Friday.
Montoya turned a lap at 133.431 mph on the 1.058-mile oval, breaking the mark of 133.357 set by Ryan Newman in 2003. It's a good way to start the 10-race Chase, but Montoya cautioned it's just a start.