NASCAR bans bump-drafting in Talladega turns
November 1, 2009 - 11:27 am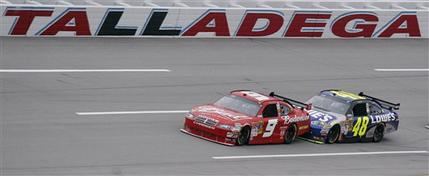 TALLADEGA, Ala. (AP) — NASCAR president Mike Helton banned bump-drafting through the turns at Talladega Superspeedway in a stern warning to drivers before Sunday's race.
He was immediately peppered with questions, beginning with Juan Pablo Montoya, who asked if Helton guaranteed drivers will be punished if they use the practice to win the race.
"The guy you might penalize might be in Victory Lane," Montoya yelled from the back of the room.