Danica Patrick confronts Hamlin after Daytona 500 qualifying race
February 20, 2015 - 12:53 pm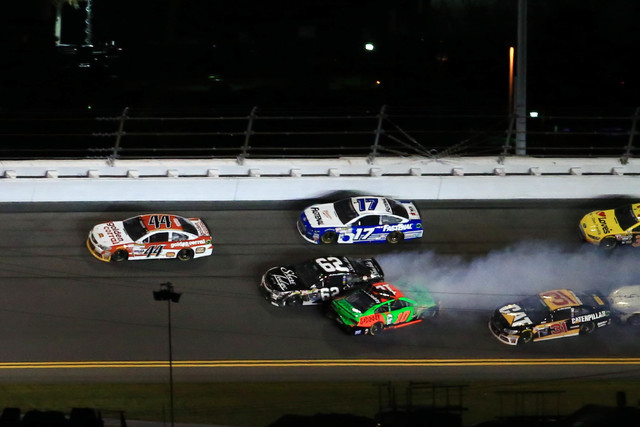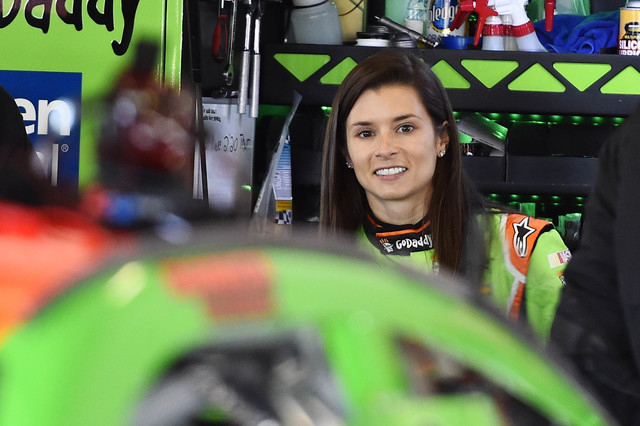 The Hendrick Motorsports sweep of Thursday night's qualifying races for the Daytona 500 was anticlimactic compared to the drama Danica Patrick and Denny Hamlin provided during — and after — the race.
Dale Earnhardt Jr. and Jimmie Johnson swept the Budweiser Duel races to give Hendrick Motorsports a 1-2-3 start for the Daytona 500. Jeff Gordon had already won the pole for Sunday's season-opening race.
Patrick was in the second race and needed to finish 15th or better in the 60-lap, 150-mile race to guarantee a spot Sunday. Then Patrick's second incident with Hamlin in two days damaged her car and put her in danger of missing the field.
After repairs by her Stewart-Haas Racing team, Patrick restarted 18th with two laps to go. She was pushed all the way around Daytona International Speedway by teammate Kurt Busch to finish 10th and make the 500.
Patrick, who was already in her backup car because of an incident in Wednesday's practice, confronted Hamlin after the race with heated words and finger-pointing to his chest.
"You hit me in the left rear and spun me out. Yesterday you did the same thing," an angry Patrick said to Hamlin. "What is up? Nobody else left me with a problem."
Hamlin had his hands on Patrick's shoulder in an attempt to defuse an argument being broadcast live and surrounded by crew members from both teams.
"Nobody has your back like I have," Hamlin said. "Stop and listen to me. Listen to me. I gave you an extra two feet because it was you."
Patrick responded, "You gave me nothing. It spun my back end around. Denny, it happened twice, the same person, the same way."
"But guess what," Hamlin said. "I didn't hit you either time."
Hamlin was adamant that Patrick's car was too loose and he didn't touch her.
Tony Stewart, her car co-owner, came to Patrick's defense and told Hamlin to watch the video.
"What do you want me to do, Tony? Not race close," replied Hamlin, who said the spin was an aerodynamic issue.
"I try to treat everyone as equal," Hamlin told reporters. "If you're in this Cup series, you deserved your way here and you can handle a lot of situations. I just got close to her and her car got loose again. I just tried to explain that, 'Danica, oh, it's you, I've got to stay away two feet because your car is loose?'
"I guess I just have to give more room because once I get close enough to her, her car just gets out of control."
Hamlin later took to Twitter after watching the replay:
"On the streets of real life cops always give the ticket to the car behind in a accident. We will use that logic on this one. #tooclose #mybad.
"Folks I watched it back and was in the drivers seat so I know. I did NOT hit her. BUT I was close, too close obviously."
Patrick also later responded on Twitter:
"Glad tonight is over. Couldn't of done it without @KurtBusch help! @TonyStewart came over after & stuck up for me! Also, got help from my bae!"
Patrick gave reporters her version of what happened in the dustup.
"There's a lot of stressing out. Obviously, for my team and everybody, but mostly for (sponsor) GoDaddy, it made me nervous, too," she said. "This is the biggest race of the year and they need to be in it.
"He cut across my rear bumper and pulls the back end around. I get being close. But he's been going to my left rear and it just gets it light. I don't want to have these issues, but if we're going to have these issues then we're going to have to deal with them. We can't be putting ourselves out of our race at someone else's expense and nothing's happened to him."