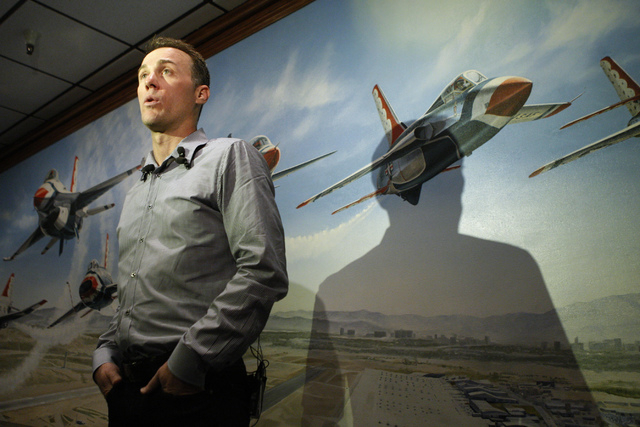 The unmitigated joy that Kevin Harvick had sought through 14 seasons in the NASCAR Sprint Cup series emanated from a strobe-light smile as he hoisted a championship trophy last Nov. 22 at Homestead-Miami Speedway.
But for a reflection of the smothering pressure and tension that accompanied the quest, one needed only to witness the deep, heaving sobs wracking DeLana Harvick through closing laps in the climactic Ford EcoBoost 400.
Harvick kept a tight rein on his emotions at crunch time. His wife could not. Her reaction spoke best to what it meant to both.
"I've worked my whole life to get to this point," Harvick said during the buildup to a season as defending champion and before a runner-up finish to Joey Logano in the Daytona 500.
In three of the four seasons before Harvick's momentous decision to depart Richard Childress Racing, he had finished third in Cup points. That wasn't good enough for him. At age 38 and knowing opportunities might be running out, the California native needed a hit on the "refresh" button for motivation.
He moved over to close friend Tony Stewart's Stewart-Haas operation and into the seat of the No. 4 Budweiser Chevrolet: new team, new crew chief, new impetus.
Harvick's nickname, "Happy," often had been uttered in irony during the rewarding but periodically strained and testy association with Childress. He's not one to curb his tongue in the midst of conflict. With rivals, even with members of his own team and crew, his sometimes acerbic manner has left no mystery about his mood.
But he admitted to the obvious even before the 2014 finale that rewarded him with a crown and elevation to NASCAR royalty. "I'm as happy as I've ever been," he said four nights earlier. "You know going to the race track you can win, [that] you're not just hoping for a top-five finish."
Indeed, anything less than victory in the penultimate race at Phoenix would have left him outside the final-race Championship Four in NASCAR's radically revised Chase format. It was a race paring the field of contenders from eight to four, and Harvick could advance only by winning. He dominated.
That was victory No. 4 on the season. No. 5 produced the title. No driver proved more worthy during the season. Harvick led a mind-boggling 2,137 laps, about one in every five.
Because Harvick has been part of the NASCAR landscape for so long, it's worthwhile to recall how he arrived. Childress hired him to compete in NASCAR's second-tier Nationwide (now Xfinity) series in 2001, but tragedy dramatically altered his career course.
Dale Earnhardt Sr. lost his life in a crash on the final lap of the Daytona 500. Childress summoned Harvick to make his Cup debut a week later. Anyone questioning "Who's Kevin Harvick?" didn't have to wait long for an answer.
A victory by an eyelash over Jeff Gordon in Harvick's third start gave the newcomer not only instant recognition given the circumstances but instant credibility given that performance.
Now, finally, he has reached the pinnacle.