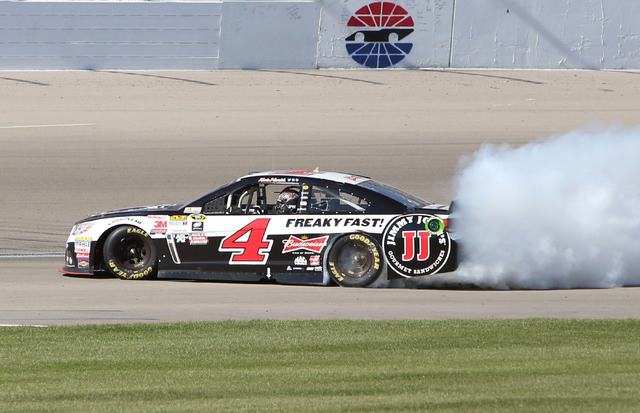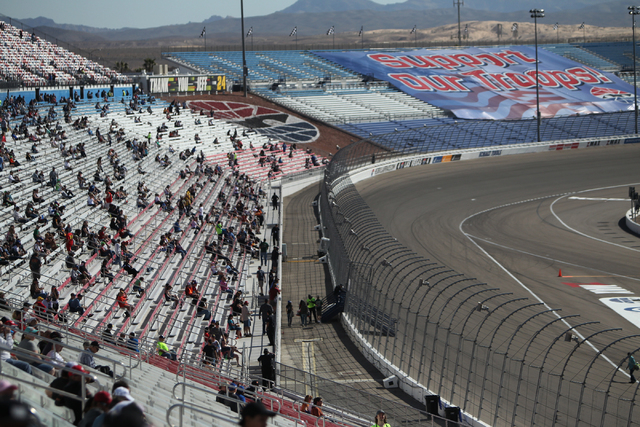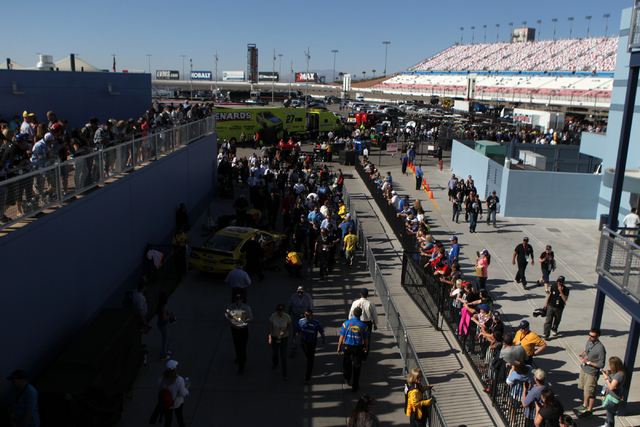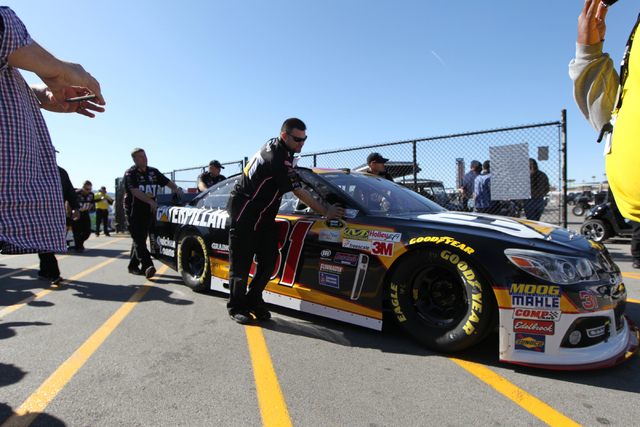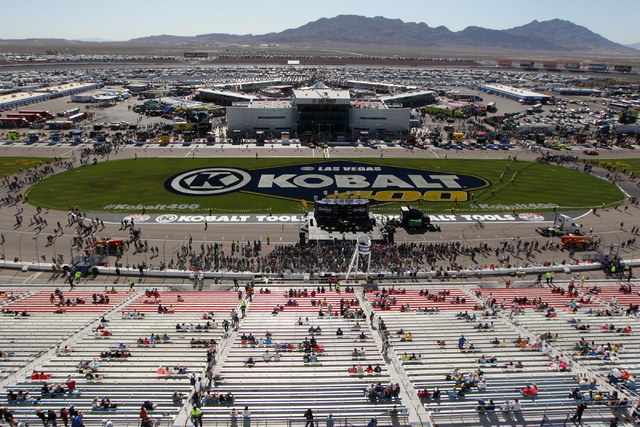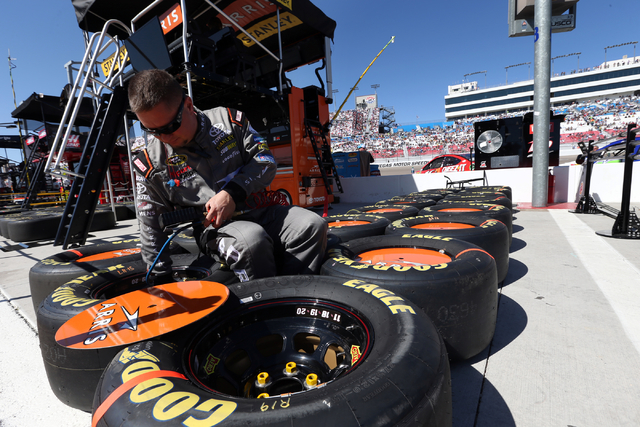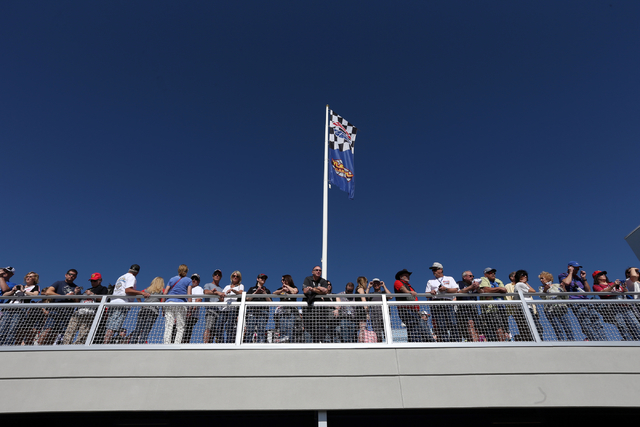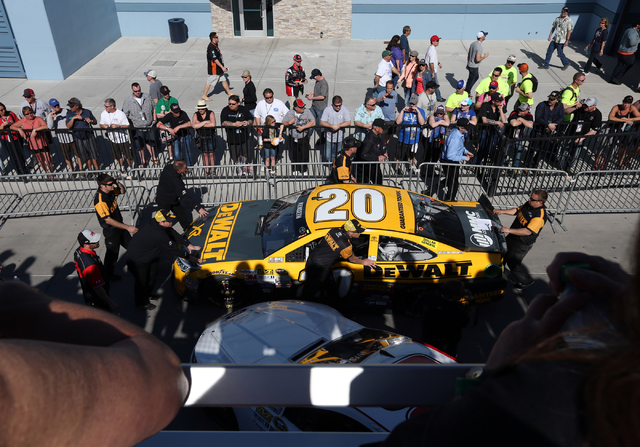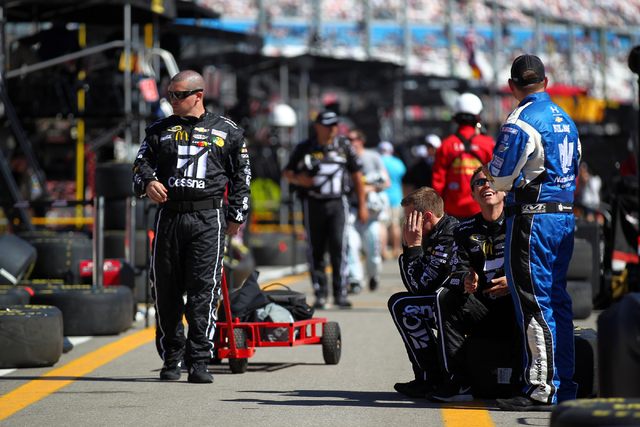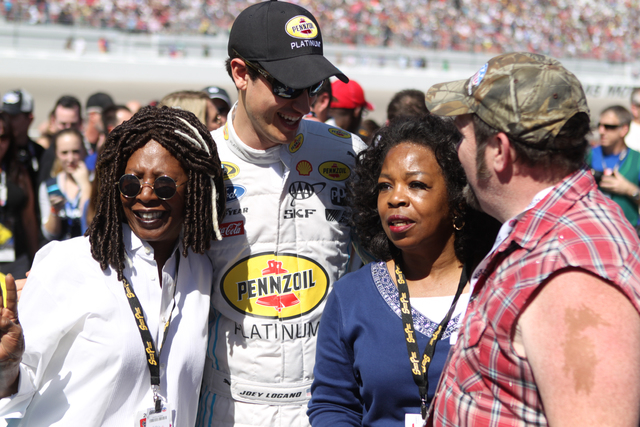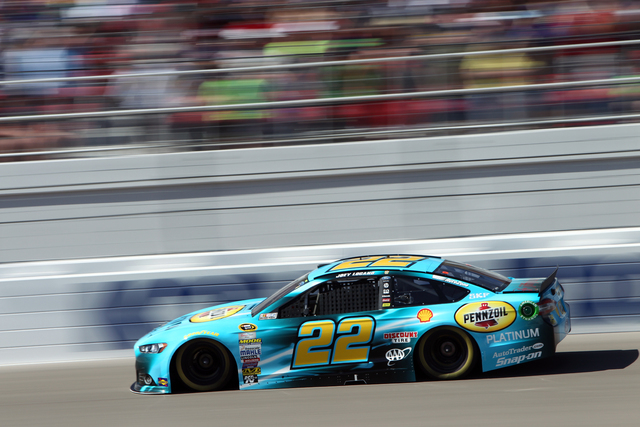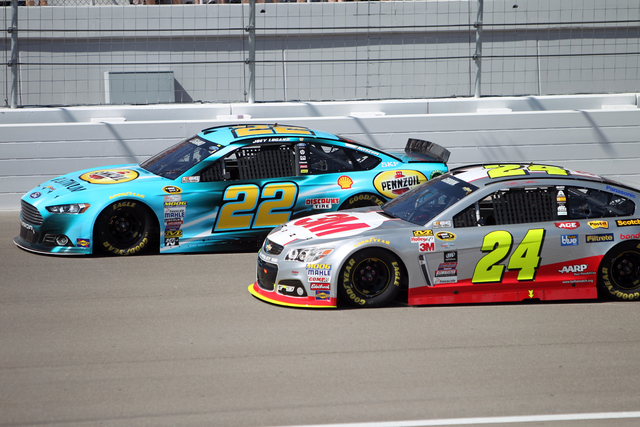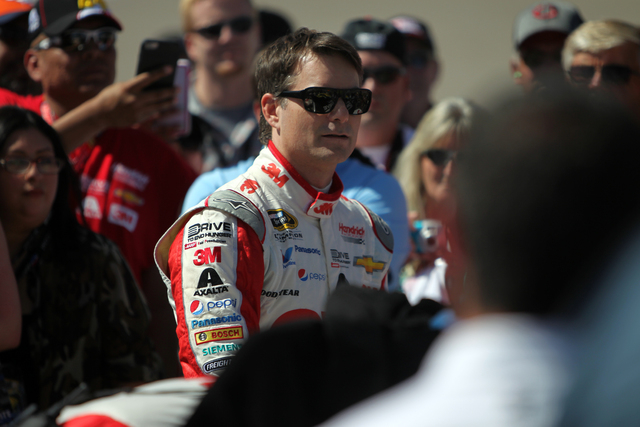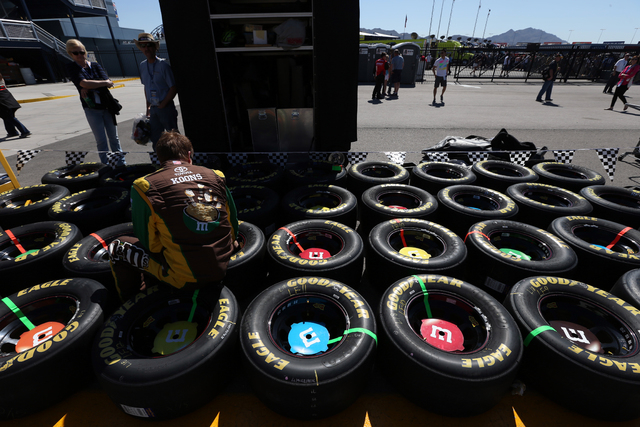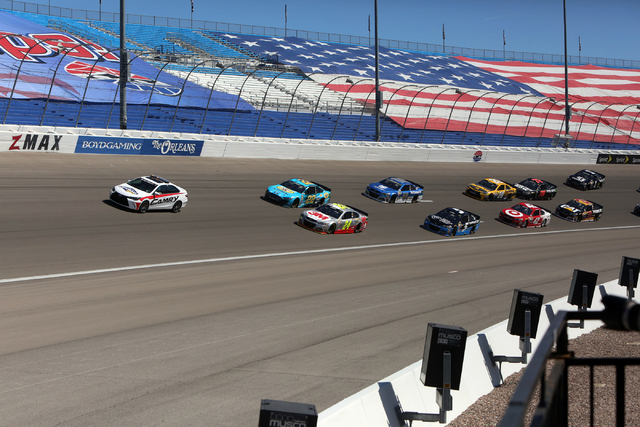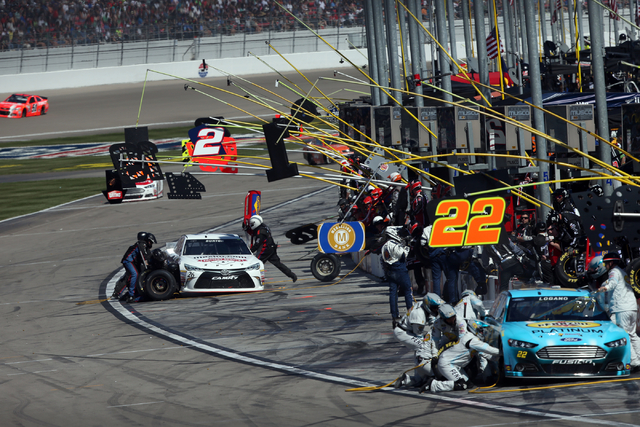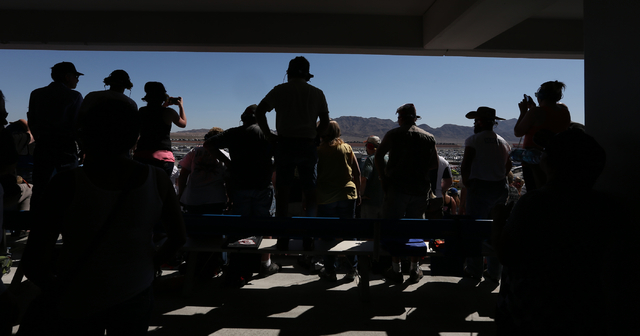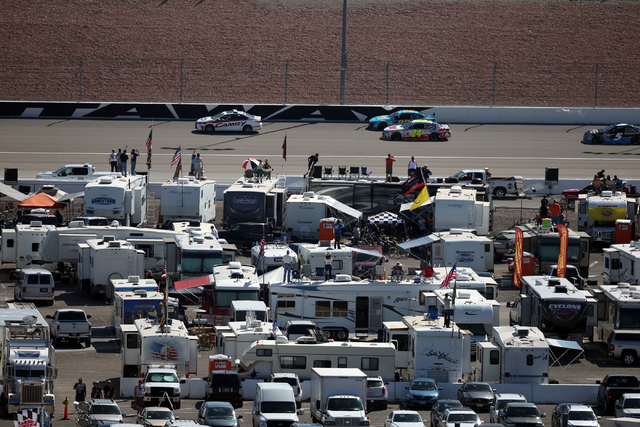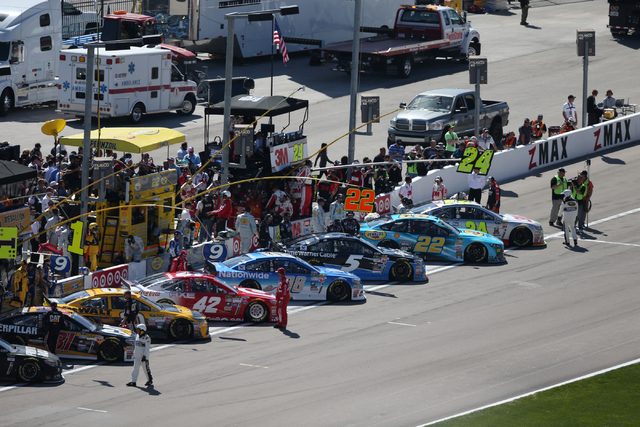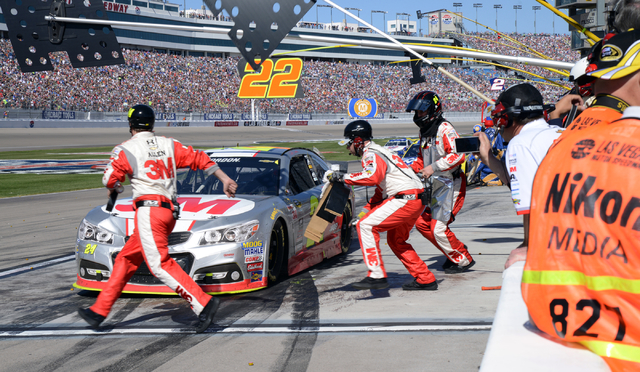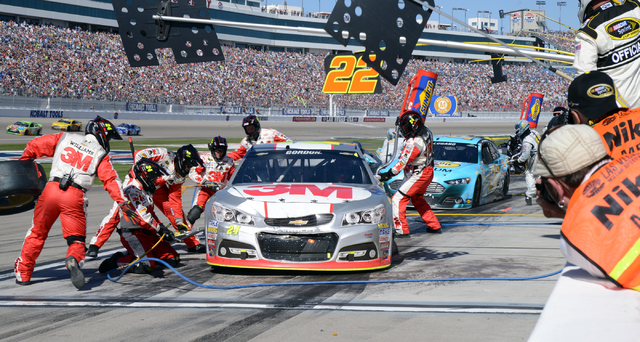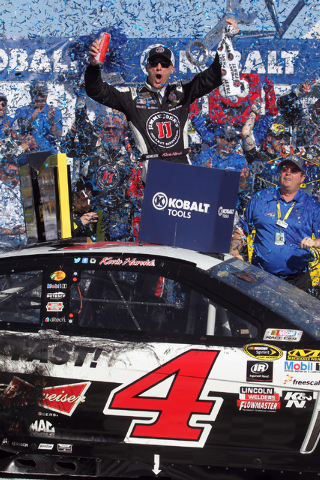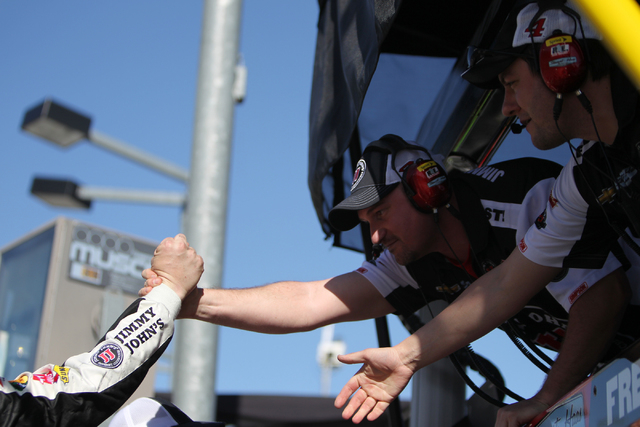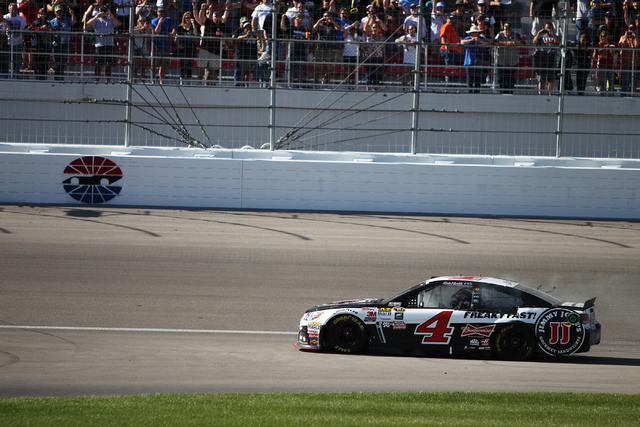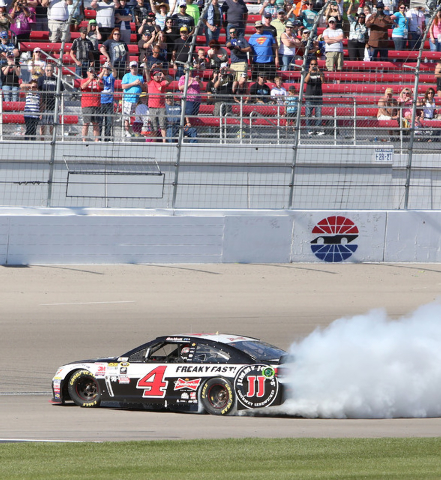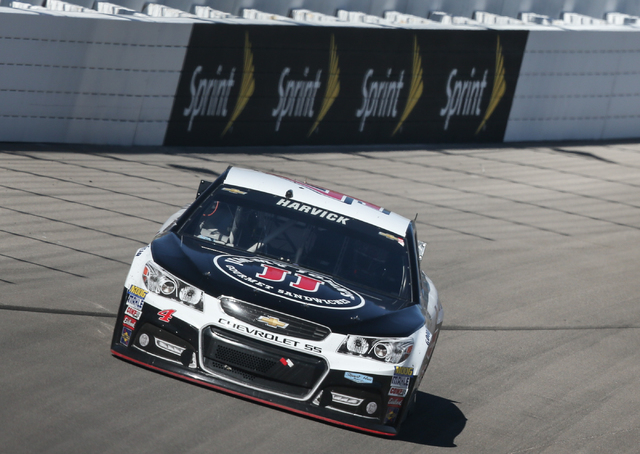 Kevin Harvick, for obvious reasons, used to get a sense of dread when he looked at a clock in the morning and it read 9:11.
It was going to be a bad day, he would think.
On Sunday morning on the first day of Daylight Savings Time, he looked at a clock and it read 9:11.
This was a different day, however, and Harvick told the clock, "I've got your ass today."
The time was right for the defending NASCAR Sprint Cup Series champion and his No. 4 Stewart-Haas Racing team, and he beat the rear ends off his fellow 42 competitors to continue a hot streak and win the Kobalt 400 by 1.6 seconds over second-place finisher Martin Truex Jr.
Ryan Newman was third, followed by Dale Earnhardt Jr., who has finished third, third and fourth to start the season, and Denny Hamlin.
Harvick never was seriously challenged after taking the lead when defending race champion Brad Keselowski pitted with 16 laps left. He made $431,815 for the victory, leading a race-high 142 laps.
The victory, before an estimated crowd of 90,000 at Las Vegas Motor Speedway, all but locked up Harvick's spot in the 16-driver Chase for the Cup. He moved atop the points standings.
The 2014 Cup was his first championship, and this was his first victory at Las Vegas and first win this season. Harvick now has finished first or second in six consecutive races, the first driver to accomplish that feat since Jeff Gordon in 1996.
"Any time you say Jeff Gordon in a streak, obviously things are going OK," Harvick said.
All was not quite OK for Gordon, though.
This was his farewell race at LVMS after he announced earlier this year that he will retire after this season. Gordon won the pole, but started in the rear after being forced to go to a backup car after wrecking in practice Saturday. He finished 18th, making contact with Jeb Burton late, the third race in a row Gordon has incurred damage to his car.
"I just can't believe the way these days are going," Gordon said.
These days have been going extremely well for Harvick, 39, since he left Richard Childress Racing after the 2013 season to join Stewart-Haas. He spent his first 13 years at RCR, finishing third in three of his final four years there.
At Stewart-Haas, Harvick and crew chief Rodney Childers formed a strong bond, and their chemistry was evident the night before the Kobalt 400 when they exchanged text messages at the same time about needing to tighten the car.
Just about everything they have done has worked, with Harvick winning the final two races last season to win the Cup championship. They continue to push, refusing to believe success will automatically continue, and Harvick said each time he sits at the media podium after a victory, he is "absolutely terrified" it will be his last opportunity.
"You just don't know how long that's going to last," Childers said. "I mean, we could get 10 races from now and start struggling with different things or when it starts getting really hot outside or whatever. The good thing we've got going is everybody is working together really well. There's never any doubt when we go to the racetrack whether we've got a good car or not or whether we have a good engine or not or whether Kevin is going to do his part. It's 100 percent every time we come.
"Sometimes you're not going to hit it perfect, but more times than not, if everybody is on the same page, you're going to be pretty close."
Harvick has given the Stewart-Haas team quite a boost.
Co-owner and fellow driver Tony Stewart is 34th in the points standings, and the three-time Cup champion hasn't competed at the same high level after running into and killing a sprint car driver last year.
Las Vegas native Kurt Busch is on suspension by NASCAR, though he could return soon after authorities decided not to file charges after he was accused of assault by his former girlfriend.
Danica Patrick is 20th points and was never a factor in finishing 27th on Sunday.
"Quite frankly, we've had a lot of turmoil over the last year, and we just kind of keep going," team co-owner Gene Haas said. "I don't know what it is, but I think it's just the nature of … how we deal with things. Things we have control over, we try to control, and there are a lot of things we don't have any control over in both Tony's side and my side.
"Racing is an interesting business because you never know what's going to happen. You never know if you're going to win until the race is over, and I guess running a race shop is very similar to that. It's a challenge, and when things are thrown at us, we just basically deal with it and try not to complain about it and do your best to get out of it."
Another Harvick trip to Victory Lane makes getting through such difficult times considerably easier.
He first took the lead on the 91st lap when six-time Cup champion Jimmie Johnson began to experience problems with his tires.
Harvick had a series of long runs at the top, beginning with that 40-lap stretch. He later led by 51 and 30 laps and, of course, the final 16 in the 267-lap race.
No one is hotter, and 2015 is beginning to unfold an awful lot like how 2014 ended.
"You see how emotional these guys are," Harvick said of his team. "I think that they actually have forgot that we won the championship last year, and that's the best thing that could have happened because it's a week-to-week goal of acting like you've never won a race in your life. Today might be the last one, and that's how we have to approach it. We're going to celebrate it like it's the last one."
Contact Mark Anderson at manderson@reviewjournal.com or 702-387-2914. Follow him on Twitter: @markanderson65.