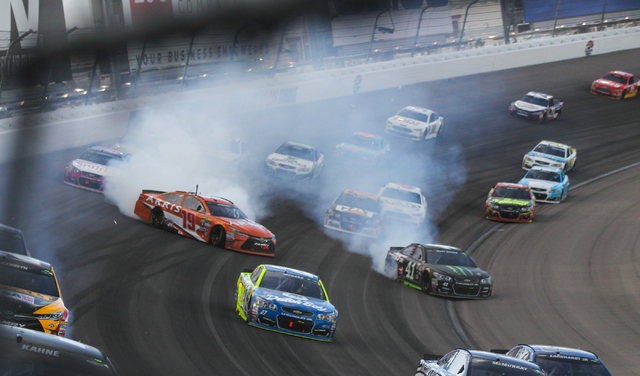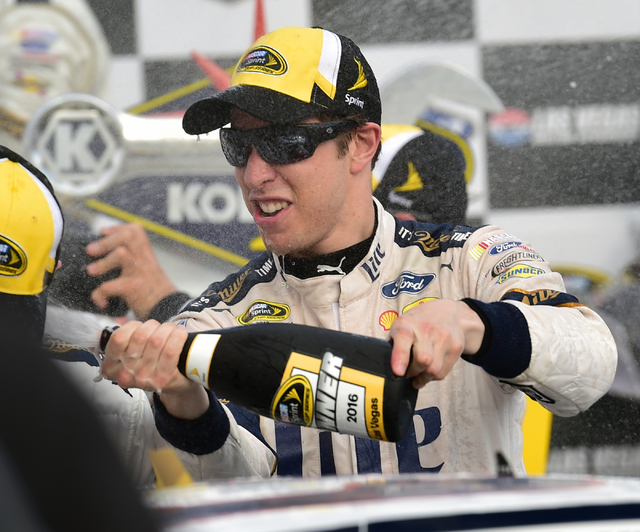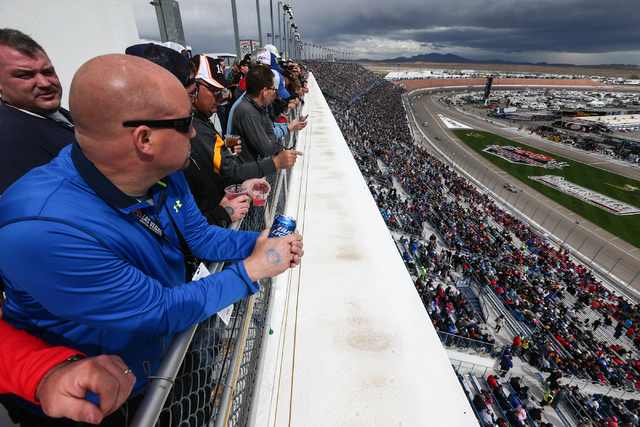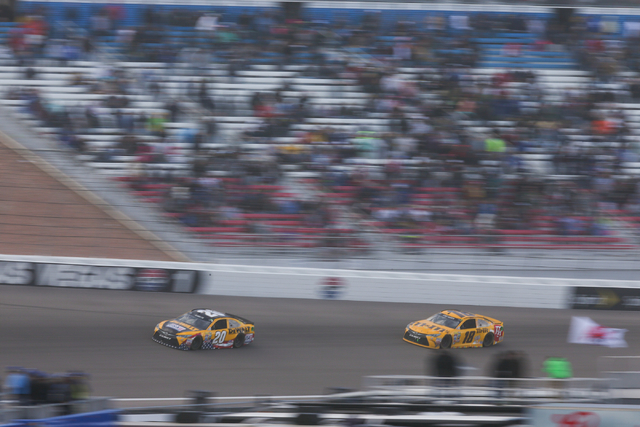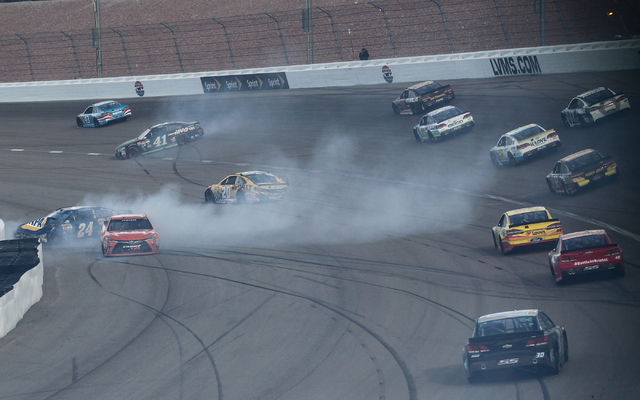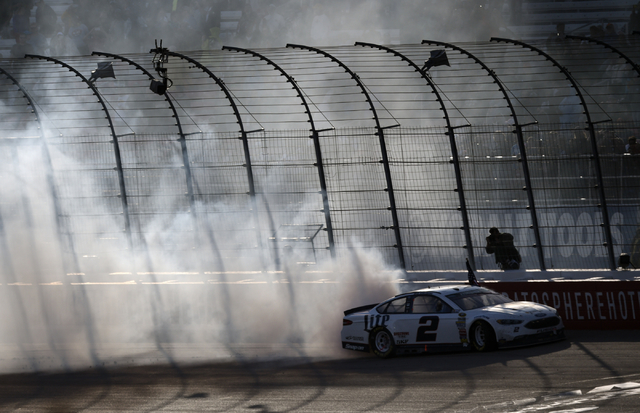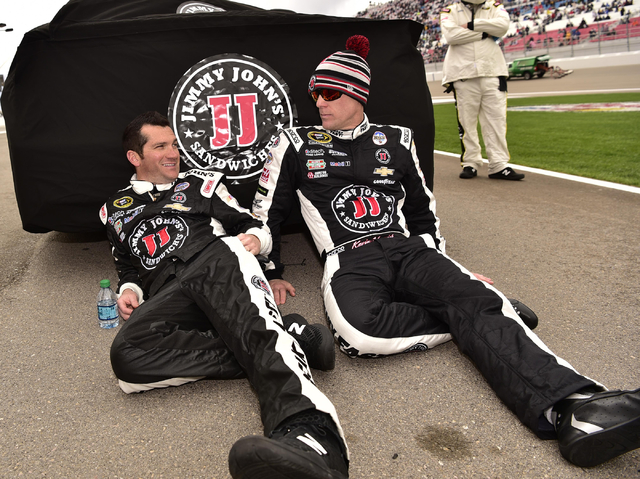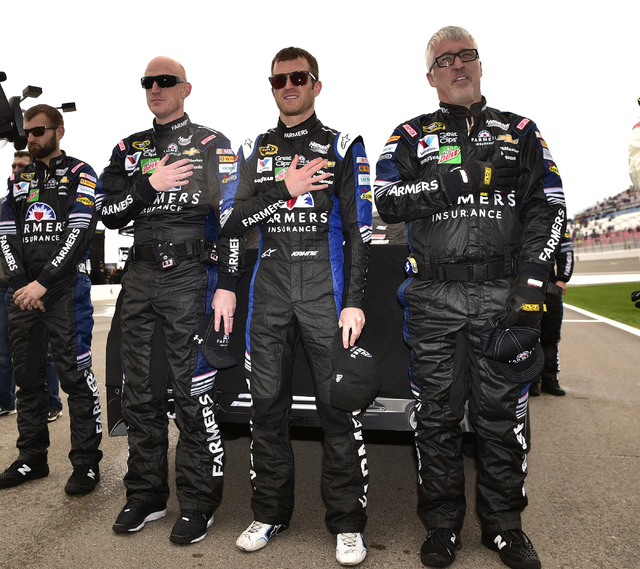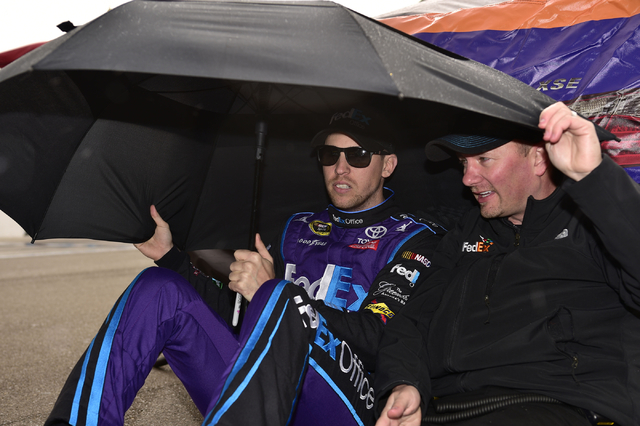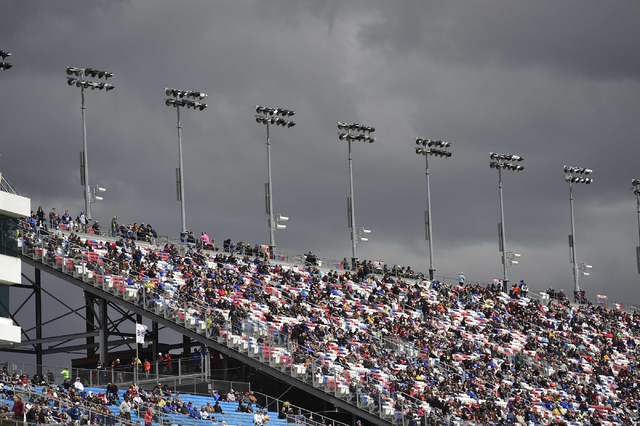 Brad Keselowski exited pit road on Lap 180 of the Kobalt 400 on Sunday and probably thought his chances of winning the NASCAR Sprint Cup race had vanished.
He was penalized for speeding.
"The Las Vegas (betting) line probably went down," he said. "Probably a good time to bet on it."
Keselowski ultimately proved the day's best gamble, winning at Las Vegas Motor Speedway for the second time in three years after passing Las Vegas native Kyle Busch with five laps remaining.
On a day when the start was delayed by weather for 40 minutes, and light rain and heavy winds and even a dust storm made conditions incredibly unpredictable for drivers, Team Penske ruled with a 1-2 finish of Keselowski and Joey Logano.
Jimmie Johnson was third. Busch, who assumed the lead on Lap 224, finished fourth after his car had front wheel issues down the stretch.
"It's a great feeling, one of the best feelings," said Keselowski, the 2012 Cup champion who last won at Fontana in March 2015 and who clinched a spot in the Chase with the victory. "It's a feeling I live for, a feeling I dream about often, being the fastest guy and having an opportunity.
"For Team Penske, it's our 50th anniversary. To get the first win of the year, it feels real good. When I focused in (on Busch) and saw how his car was sliding and the line he was running, I knew we could win the race."
Team Penske chose to pit for a final time on Lap 190, opting for four tires over the two others in the lead group took. The strategy paid off, as Keselowski and Logano remained on the track while others pitted during later cautions.
Pole-sitter Kurt Busch finished ninth.
"I guess it's the Wild, Wild West, right?" Logano said. "It was dusty, rainy, windy, crazy. It all made for a great race."
Ed Graney can be reached at egraney@reviewjournal.com or 702-383-4618. He can be a heard on "Seat and Ed" on Fox Sports 1340 from 2 p.m. to 4 p.m. Monday through Friday. On Twitter: @edgraney.