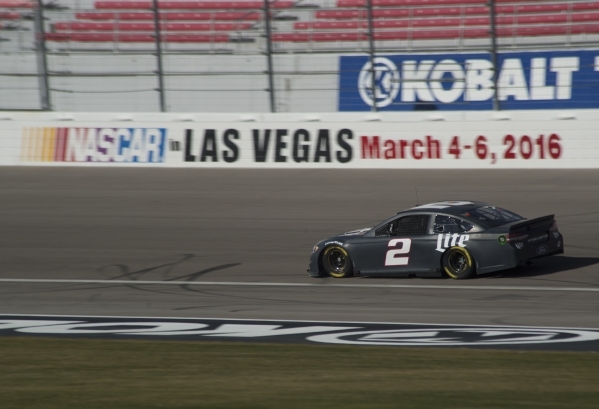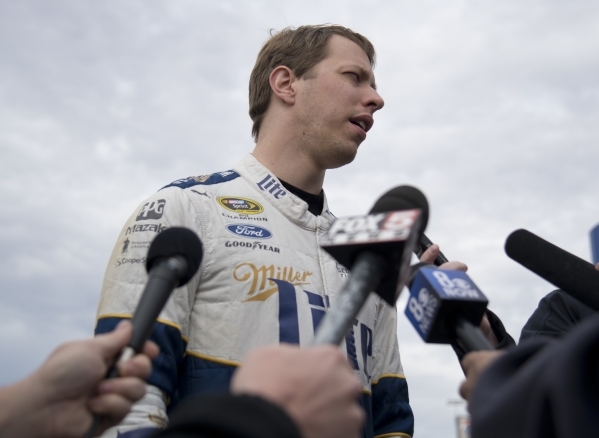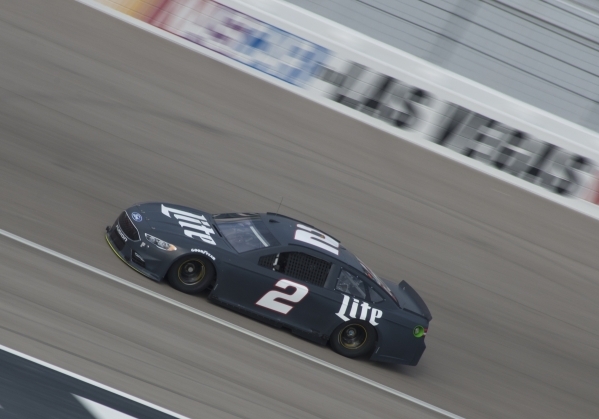 To say NASCAR's Brad Keselowski is a breath of fresh air would be accurate, but only if the fresh air was a hurricane or a tropical storm.
There always seem to be abundant low pressure around the Team Penske driver from the outskirts of Detroit. He is constantly pugnacious on the track, constantly gregarious away from it. The media loves Keselowski. The other drivers? Not so much.
He always has some insight to share, and some of his insights are downright refreshing. Many have nothing to do with his setup.
For instance, after he won the 2012 Sprint Cup championship and was asked predictable questions about what he would to do with his newfound wealth, Keselowski gave an unpredictable answer.
He said he was thinking about buying a tank.
He said there is a place on the Internet where one can buy tanks — TanksRUs.com or something. It would be neat to park one in his driveway, Keselowski said, and then maybe he would turn the cannon on Trick-or-Treaters who wouldn't get off his lawn.
He was joking about the Halloween kids. But he says he still is serious about buying a tank. One of those World War II Hellcats.
During this week's Goodyear tire testing at Las Vegas Motor Speedway, he suggested he would like to turn the cannon on the NASCAR playoffs.
"Winning the championship with the new Chase format kind of feels like winning the Powerball (lottery)," Keselowski said about NASCAR's controversial system of playoff races, the structure of which seems to shift as the wind blows.
Somebody asked the cocksure driver, who has had more feuds than the Hatfields and the McCoys and Richard Dawson combined, if he bought a Powerball ticket.
"I did not. No. I'm sorry," he said with a friendly smile. "I'm fundamentally against it."
He did not explain why, and before you could press him on it, somebody changed the subject and asked about his setup.
Jimmie on the spot
With longtime teammate Jeff Gordon having traded in his racing coveralls for a TV commentator's blazer, Jimmie Johnson officially began his tenure as team leader of Hendrick Motorsports on Tuesday and Wednesday during the Goodyear tire testing.
"It's definitely going to be different," the six-time Sprint Cup champion said about having Chase Elliott as a teammate in the No. 24 Chevy, rather than Gordon. "I know I'm going to have a few double- and triple-takes."
With Gordon having retired, as least as a full-time driver, Johnson now finds himself the active win leader at 10 of NASCAR's 23 tracks, including LVMS, where he has sprayed champagne and kissed showgirls four times.
"Yeah, senior role or something like that," he said with a wry chuckle.
"It's an amazing company; I've been very fortunate to have been at Hendrick my whole career. I can still remember being called the rookie or the young guy," said the personable 40-year-old Californian, who still doesn't look a day over 25.
Kyle Busch ready to roll
While big brother Kurt was testing Goodyear Racing Eagles at the chilly speedway on Wednesday, kid brother Kyle Busch, the reigning Sprint Cup champion, was announcing plans for another comeback.
Busch, who suffered serious injuries during last year's Xfinity Series race at Daytona Speedway, which put him on the sidelines for 11 races and made his title run all the more compelling, was back in a wheelchair over the holidays after hardware was removed from his injured leg and foot.
He will drive a Toyota with sponsorship from Rheem Heating and Cooling and JEGS.com in a 200-lap ARCA/CRA Super Series Late Model race Jan. 31 at Crisp Motorsports Park in Cordele, Georgia, as part of Speedfest 2016 there. Busch won the race in 2009, 2010 and 2012.
Green-white-checker
It appears longtime Las Vegas resident Jimmy Vasser and his partners at KVSH Racing will run only one car during the 2016 IndyCar season. They have yet to name a driver. (Veteran Sebastien Bourdais was last season's lead wheelman.) The team, which won the 2013 Indianapolis 500 with Tony Kanaan behind the wheel, will enter a second car at both the Grand Prix of Indianapolis and the 100th running of the Indy 500 for driver Matt Brabham. … Local car dealer Steve Olliges and his off-road racing friend and teammate (and prominent local attorney) Chris Curtis are teaming again, this time in the fight against ALS, commonly referred to as Lou Gehrig's disease. Curtis started developing ALS symptoms in 2012. TeamCurtis4aCure.org has raised more than $27,000 for the ALS Association, Nevada chapter. … The local drag racing season at The Strip at Las Vegas Motor Speedway begins Sunday with O'Reilly Auto Parts Mayhem No. 1. The mayhem begins at 6 p.m. and won't end until around midnight.
Las Vegas Review-Journal sports columnist Ron Kantowski can be reached at rkantowski@reviewjournal.com or 702-383-0352. His motor sports notebook runs Friday. Follow him on Twitter: @ronkantowski