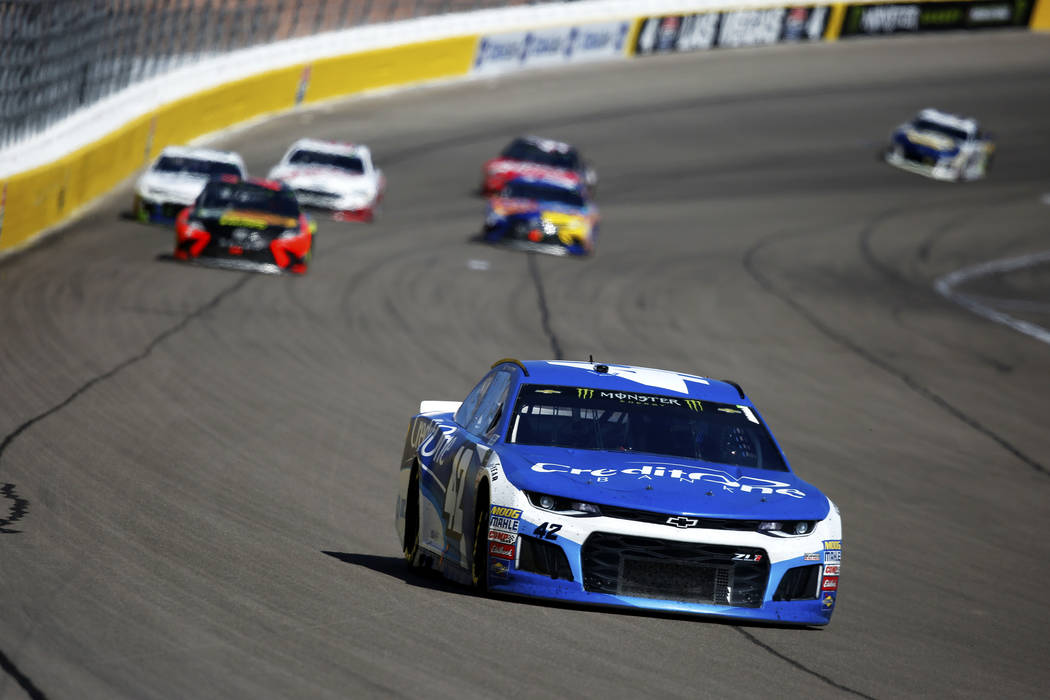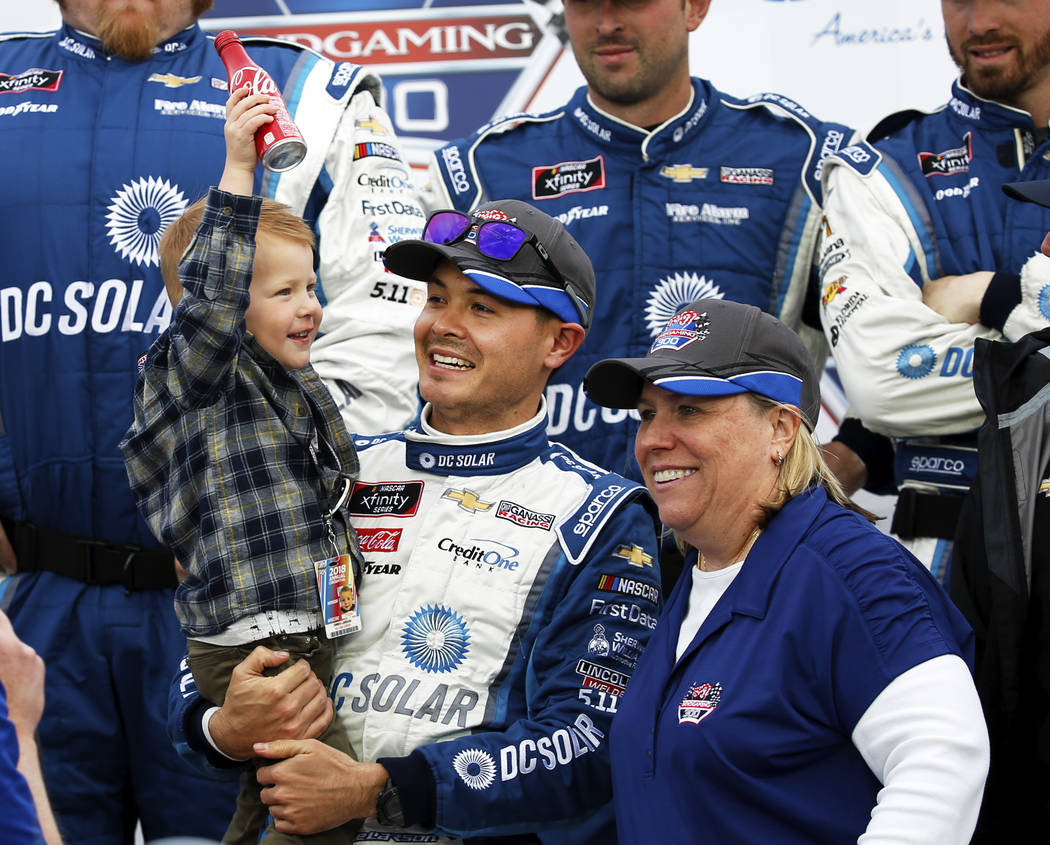 Kyle Larson's Xfinity Series win on Saturday proved only a prelude for his big weekend at Las Vegas Motor Speedway.
Larson finished third in the Pennzoil 400 Cup Series race Sunday, giving him his second impressive two-day showing in Las Vegas in as many seasons. The track seems to work well for the 25-year-old, who has now posted three top-10 finishes in five races here.
"It was a good day. Our Credit One Bank Chevy was fast," Larson said. "Nowhere near (winner Kevin) Harvick's level, but I felt that most of the day we were second- or third-best. (I'm) happy about that."
Larson led a race-high 142 laps in his victory Saturday a year after coming in second in both the Xfinity and Cup Series races at Las Vegas Motor Speedway. He came back Sunday and piloted his No. 42 Chip Ganassi Racing Chevrolet to third in the Cup Series race, despite battling issues on pit road.
After another successful Las Vegas weekend, Larson hopes to have another strong showing when the Cup Series returns in the fall.
"Coming back later in the year for a playoff race it's nice to know that you've been fast here now the last two years and hopefully we can continue that," Larson said.
Truex Jr. stays strong
Driving in Las Vegas sure seems to suit Martin Truex Jr.
The driver of the No. 78 Furniture Row Racing Toyota finished fourth, his third top-four finish in four years at Las Vegas. Truex Jr. entered the race as its reigning champion and showed that he still has plenty of command of the 1.5-mile long track.
The 37-year-old started fourth and led for six laps during the race's final stage. The 2017 Cup Series champion gained a lot of ground late in the race after finishing the second stage in seventh, and Harvick mentioned him first in his post-race press conference when talking about his challengers.
"I can promise you the 78, the 18 (Kyle Busch), the 2 (Brad Keselowski), everybody is going to work, and they're going to get better," Harvick said.
Johnson salvages day
Veteran driver Jimmie Johnson has struggled to open the season, and things didn't look like they'd get any better when the race started.
Johnson, who was slated to start 14th, was forced to move to the back of the field after his No. 48 Hendrick Motorsports Chevrolet failed inspection three times and his car chief was ejected.
"I'm not sure (how it will impact the race). I've never been in this situation," Johnson told Fox before the race.
Things got worse when the race started as Johnson was lapped by winner Kevin Harvick 33 laps in. The 42-year-old managed to turn things around from there, working his way through the field to place 12th.
It was his best finish in six races, and a vast improvement from his 27th- and 38th-place finishes to start the year.
"We had to overcome some (poop emoji) today," Johnson tweeted after the race.
Contact Ben Gotz at bgotz@reviewjournal.com. Follow @BenSGotz on Twitter.