Monster Energy signs as NASCAR Cup Series sponsor
December 1, 2016 - 11:10 pm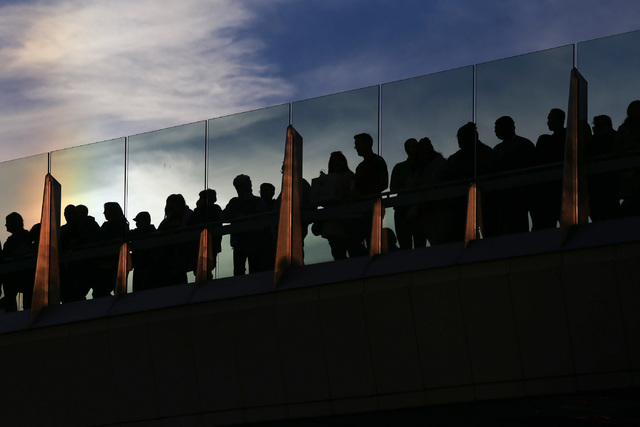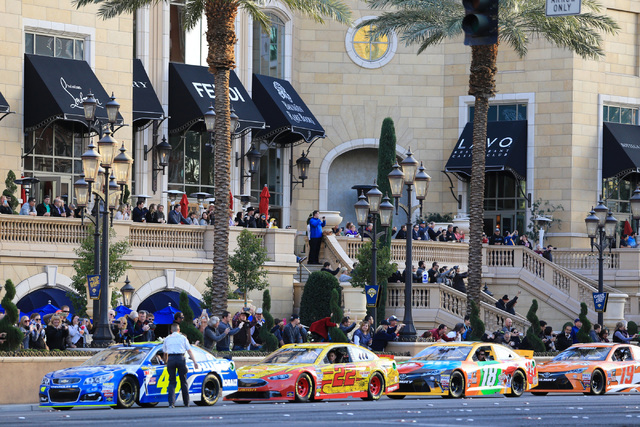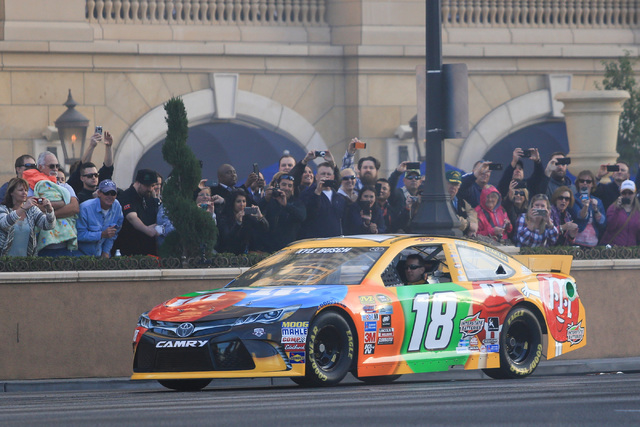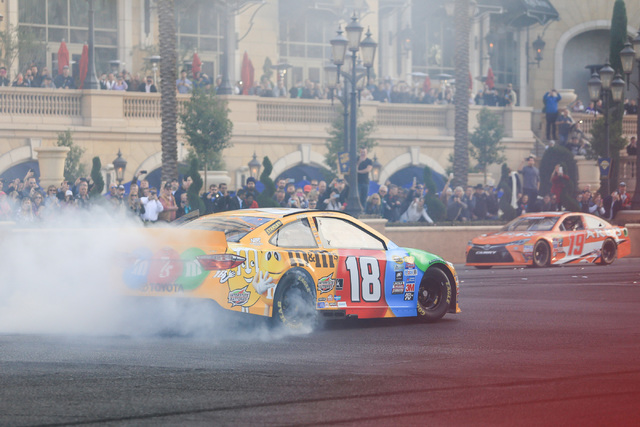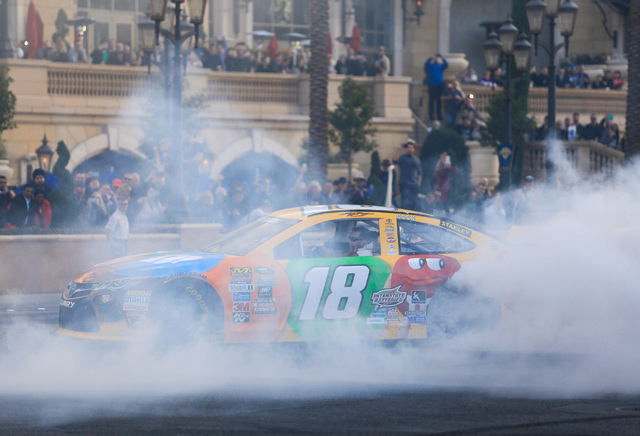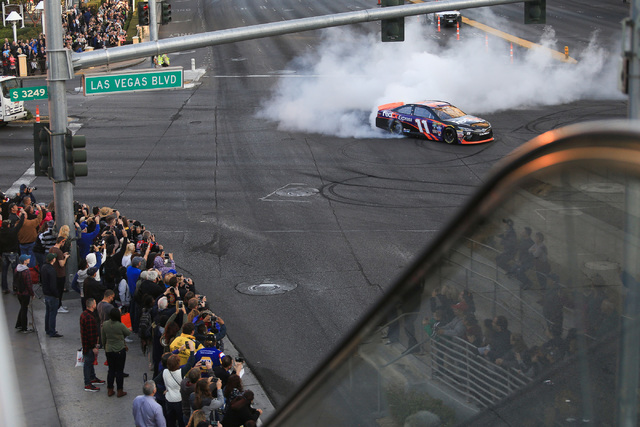 There was a surprise news conference during NASCAR Champion's Week on Thursday, and when Jimmie Johnson strolled into the ballroom at Wynn Las Vegas, he took a seat in the second row.
You knew it had to be a pretty big deal to knock the 2016 champion off center stage.
The Sprint Cup, which Johnson has won a record-tying seven times, is no longer. It has yet to be determined what next year's trophy will be called, only that Monster Energy will be engraved on it, as the energy drink company has signed on as title sponsor of stock car racing's premier division.
Monster Energy replaces Sprint, the telecommunications giant that has been the series' title sponsor since 2008.
"It's a global brand," NASCAR chairman and CEO Brian France said after the curtain was lowered on the backdrop while two Monster Energy girls smiled for the cameras. "Motor sports is in their DNA. That's who they are. They understand motor sports; they understand NASCAR; they understand how to reach across and excite our core audience, and help us deliver on a new audience. That is every exciting to us."
The length and the terms of the deal were not disclosed. Nor was the new series name. France intimated the Cup designation might be swapped for something new; one possibility that has been mentioned is "Premier Series," or some variation thereof.
"We'll be back shortly on that," France said of the Cup Series rebranding.
As France indicated, Monster Energy has a long relationship with motor sports, with active sponsorships in Supercross motorcycle racing, Formula One and NASCAR. Monster currently serves as a primary sponsor on the Chevrolet driven by Las Vegas' Kurt Busch on the Cup circuit.
"It's not like we're doing anything different," Mark Hall, Monster Energy chief marketing officer, said in alluding to the energy drink's first foray into NASCAR with driver Robby Gordon nearly a decade ago.
"It was a great day when Robby threw his helmet at a guy. It was the only time we could get on camera."
Hall said Monster stepping up as series title sponsor will not affect its sponsorship of Busch.
"Kurt, you're still gonna drive (for us)," Hall said, pointing to where Busch was sitting.
France used words such as "edgy" and "fun" in describing what Monster Energy will bring to the NASCAR table, a notion Busch confirmed after the announcement.
"It's a phenomenal day for both NASCAR and Monster — the continued growth for both brands," said Kurt Busch, who won the series championship in 2004 when it was known as the Nextel Cup. "I learned back in the day that taking care of the 18 to 25 (year-old) demographic is very important. Monster was able to have a strong foundation in that already.
"But we have to take care of the core fans (too). I'm an old-school guy; I loved the old-school racers of the '80s and '90s."
Busch said at 38, he sees himself as a bridge between NASCAR's core fan base and the new one it hopes to attract with Monster Energy's support.
"We might not see a lot of fans in the grandstand 20 minutes before the race, because there's going to be tons of things (to do) beyond what the oval track is going to provide," he said. "So it's going to be fun to see what they're going to do on the outside, and then the show we're going to put on on the inside."
Contact Ron Kantowski at rkantowski@reviewjournal.com or 702-383-0352. Follow @ronkantowski on Twitter.
NASCAR Champion's Week
FRIDAY
• Fan headquarters at The Park Las Vegas, noon-8 p.m.
• NASCAR Sprint Cup Series Awards, 5 p.m., Wynn Las Vegas