Report claiming Las Vegas NASCAR driver Kyle Busch died is false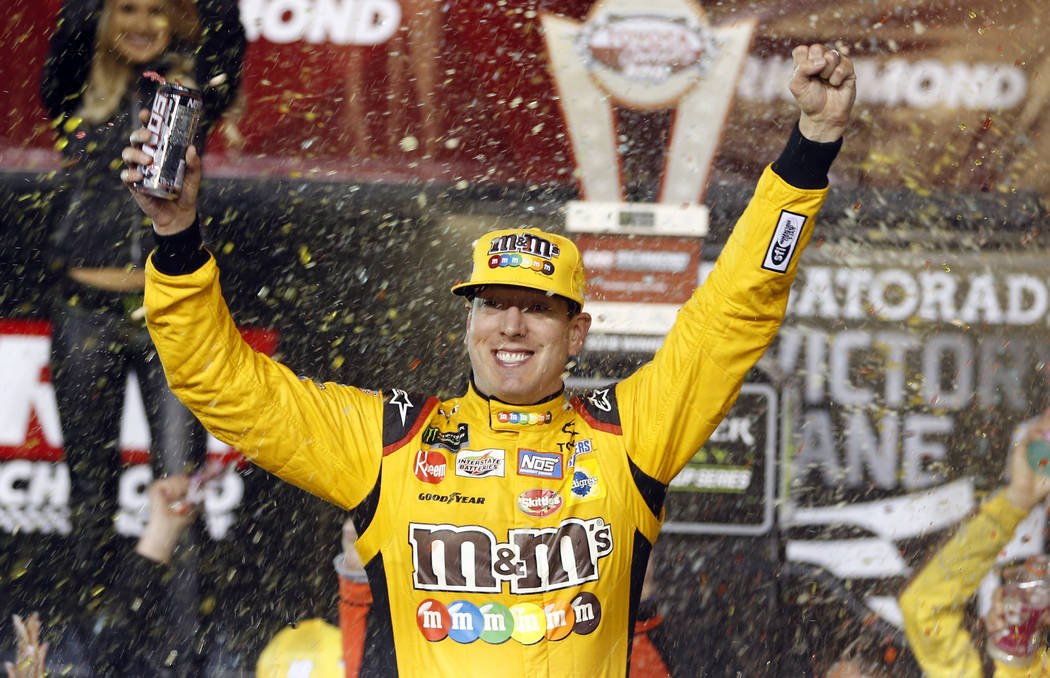 NASCAR driver Kyle Busch is alive and well, despite a report online claiming he killed himself.
The story from Sports Analog, which bills itself as offering "sports updates worldwide," isn't true, Busch spokesman Bill Janitz told The Associated Press on Tuesday. The false story claimed that Busch shot himself at his North Carolina home at 11:46 a.m. Monday. The story said the news "shocked the whole nascar (sic) community."
The story then appeared to copy the first part of Busch's bio from his Wikipedia page.
Busch is leading NASCAR's Monster Energy Cup series points standings.