Young drivers still the focus of NASCAR truck series
September 30, 2016 - 11:10 pm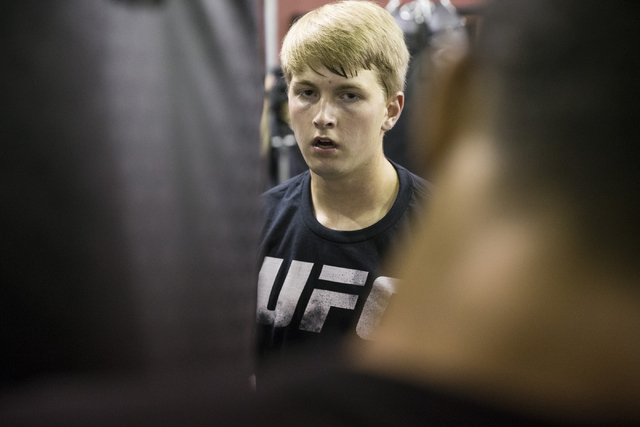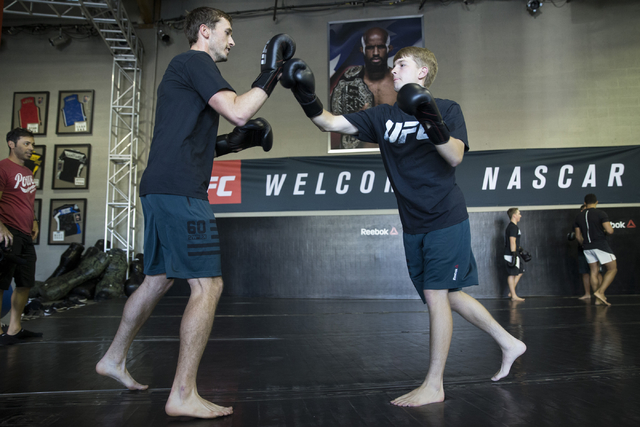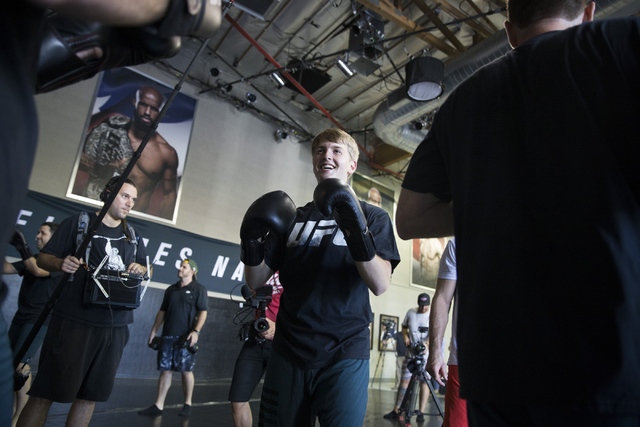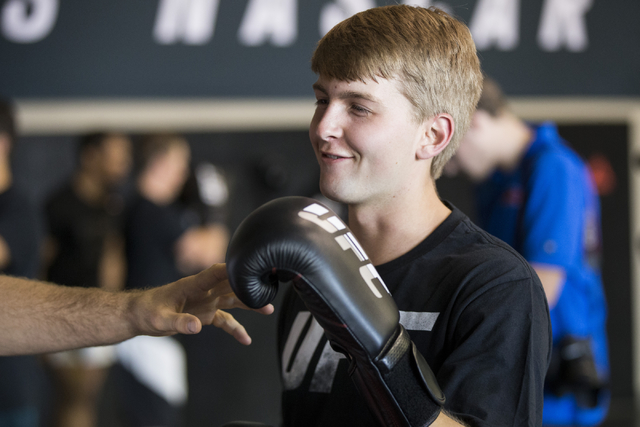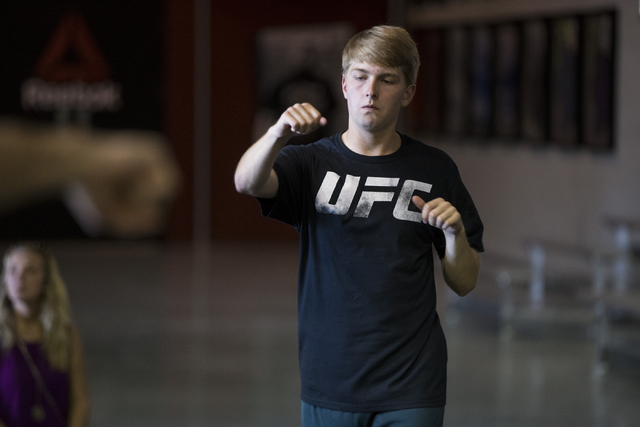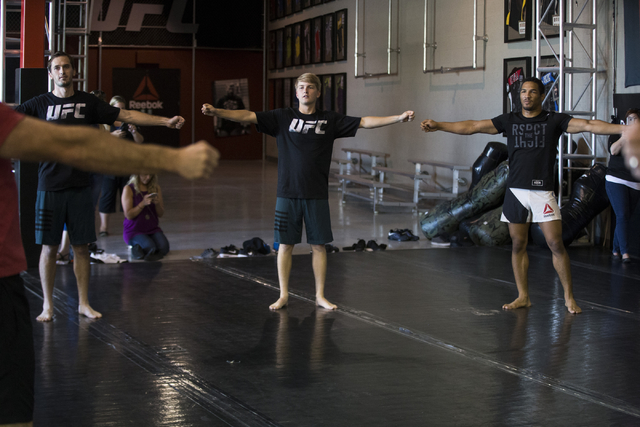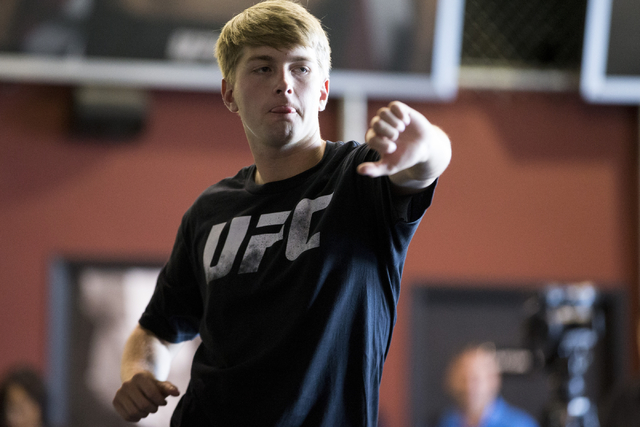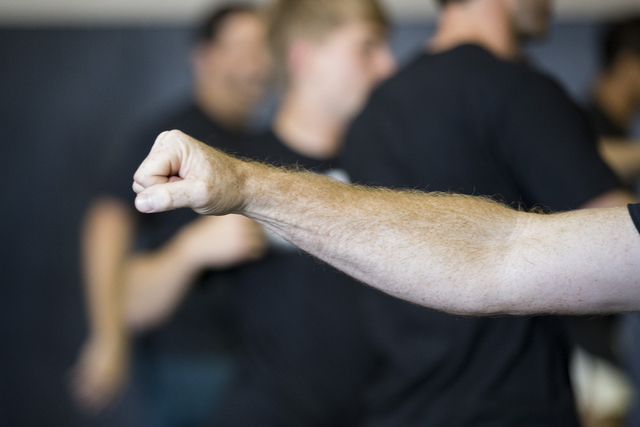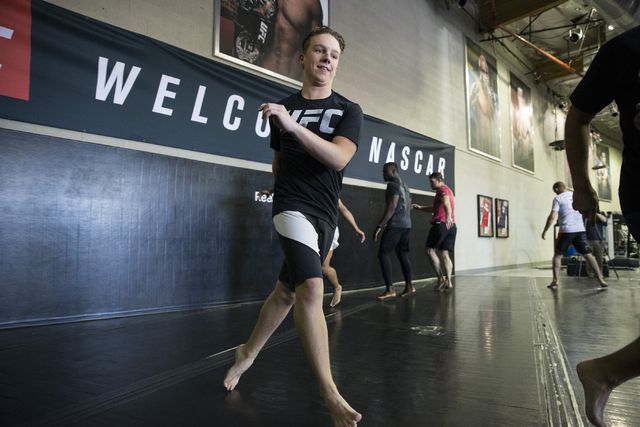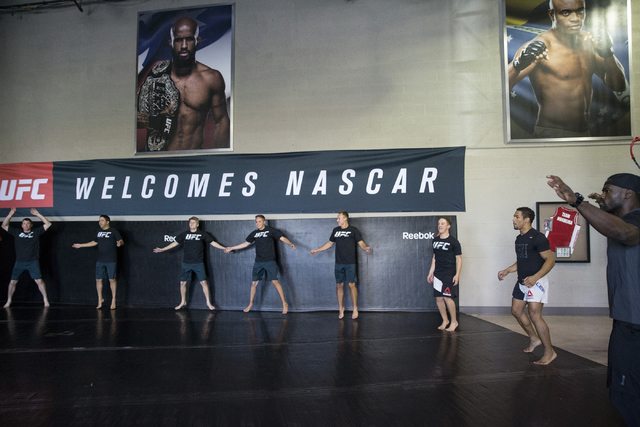 It has been happening for at least a couple of seasons now, this trend of youth being served in the NASCAR truck series.
Two years ago, four-time series champion Ron Hornaday ran his last race in the trucks. He was 56 years old. But where there once were gray whiskers, there now is mostly peach fuzz.
When Erik Jones won the 2014 NASCAR truck stop at Las Vegas Motor Speedway, he was still a teenager. Sixteen of the 30 starters were under 30. When Jones won the championship last year driving for Las Vegan Kyle Busch, he was all of 19.
Youth was served, and now the precocious Jones is driving in the Xfinity Series.
Meanwhile, the truck series, which makes its annual stop at LVMS on Saturday, still is having trouble growing sideburns.
The DC Solar 350 is part of the inaugural truck series Chase for the championship — it is patterned after the Cup series Chase but with fewer races and racers.
Only eight get to run for the title in the trucks. Only one of the eight, two-time champion Matt Crafton, is 40. Johnny Sauter is 38; Timothy Peters, 36. The ages of the other five contenders: 18, 19, 21, 24, 25.
The 18-year-old is William Byron of Charlotte, North Carolina. The kid paced 161 of 175 laps in winning the Chase opener at New Hampshire last week and leads the points heading into Las Vegas. He already has signed to drive in the Xfinity Series for Rick Hendrick's high-profile team next season. He's on the fast track to becoming a star.
This season, Byron drives for Kyle Busch. He learned to drive like a pro mostly by playing racing video games. He's also the only driver in the field who lives in a college dormitory.
Byron is a freshman at Liberty University, the Christian school in Lynchburg, Virginia, founded by Jerry Falwell. Byron recently posted a photo of his dorm room on his Twitter account. It looked a bit disorganized.
He is much neater on the racetrack. Byron already has won six races this season; nobody else has won more than two.
Before the Chase drivers took part in a promotional workout with UFC Hall of Famer Forrest Griffin and other mixed martial artists at the UFC Gym on Friday, Byron said he owes much of his success to iRacing, an online racing simulator — the glorified video game that launched his career.
"I started off in a totally different way than most racers," said the cherub-cheeked youngster, who leads Crafton by 16 points and teammate Christopher Bell by 17. "Most people have connections to racing or a racing family to get started, but I had to start from scratch.
"It was difficult, but after I got into (driving real cars), it kind of took off."
While Byron and the other young guns and a smattering of grizzled veterans will be racing to move on to the next round of the Chase, Spencer Gallagher — 26 and the lone Las Vegan in the field — will be shooting for his seventh top-10 finish of 2016.
Gallagher's No. 23 Chevrolet will be flying Shade Tree Shelter and Noah's Animal House colors. His teammates — Sauter, Ben Kennedy and Grant Enfinger — will run purple ribbon decals on their trucks, and crew members will wear purple ribbons in support of domestic violence awareness.
Ron Kantowski can be reached at rkantowski@reviewjournal.com or 702-383-0352. His motor sports notebook runs on Friday. Follow him on Twitter: @ronkantowski.
NASCAR trucks
WHAT: DC Solar 350, NASCAR truck series race
WHERE: Las Vegas Motor Speedway
WHEN: 5:30 p.m. Saturday (qualifying 3:10 p.m.)
TV: Fox Sports 1
RADIO: MRN, SiriusXM NASCAR Radio
TICKETS: lvms.com, 702-644-4444