Pressure won't be on Ryan Dungey in Supercross finale at Sam Boyd Stadium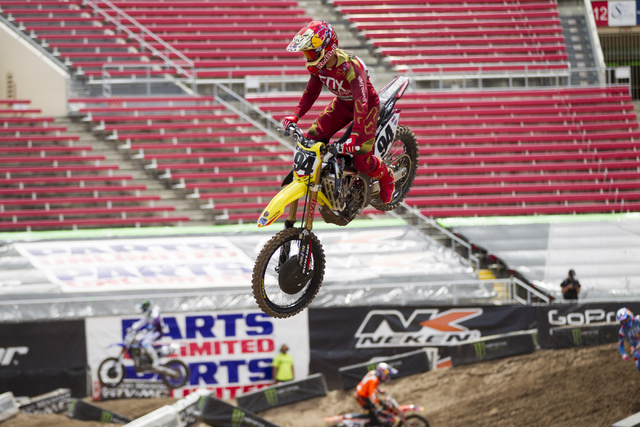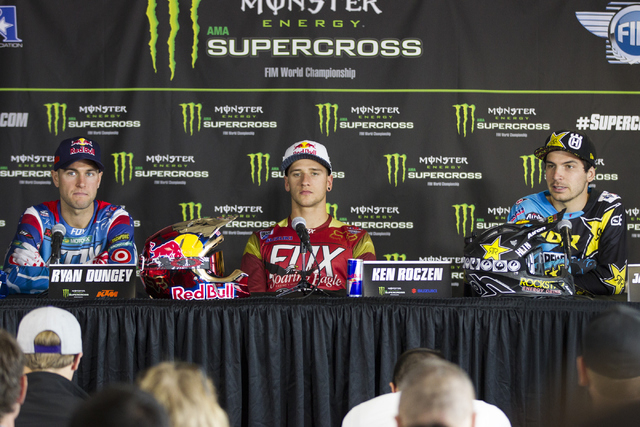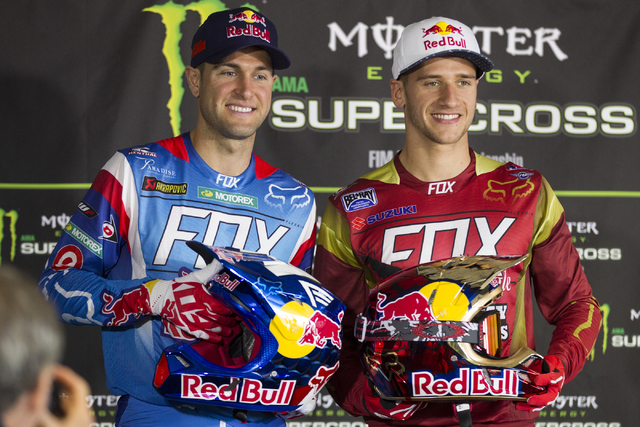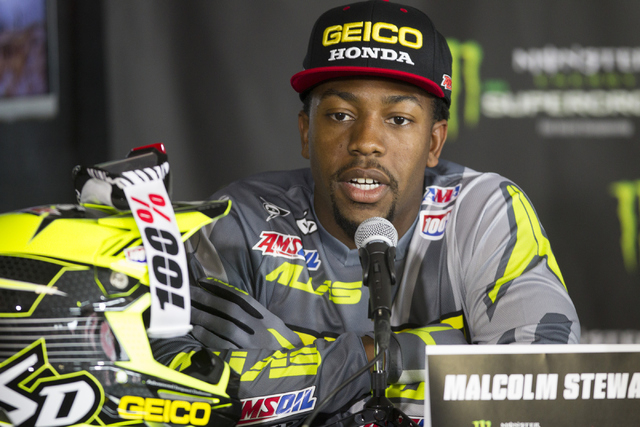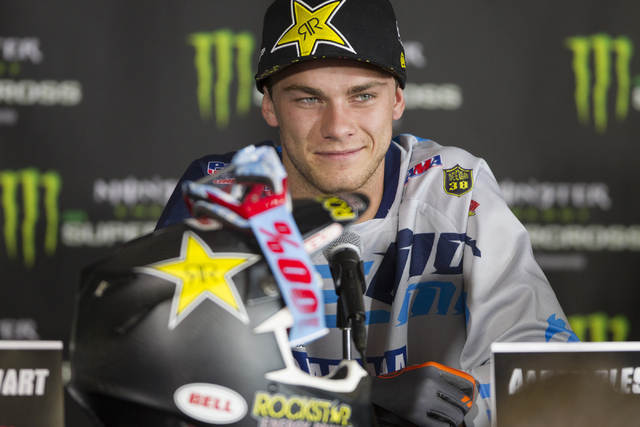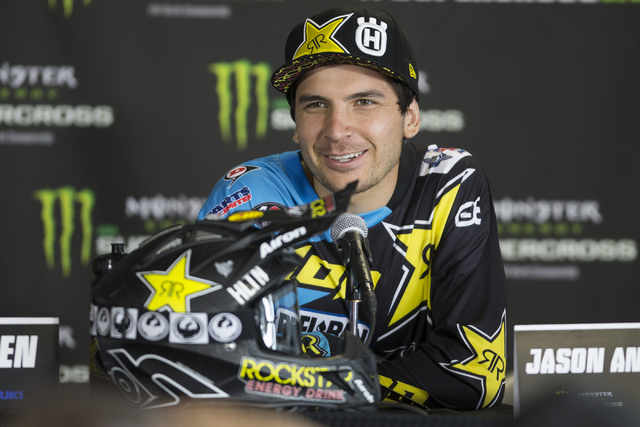 On the eve of the final Monster Energy Supercross race of the season, points leader Ryan Dungey sat on the dais at a news conference Friday morning looking as if he hadn't a care in the world.
Which he doesn't.
In most sports these days, loads of drama often transpires in the season finale. Not in Supercross. Not this year.
Not in a lot of years.
Las Vegas has hosted 23 of these season-finale Supercross races. Only seven times has the championship been decided over the Sam Boyd Stadium whoop-de-doos and jumps.
As noted, it won't be happening this year, either.
Dungey clinched his second consecutive title last weekend in the featured 450SX class at MetLife Stadium in East Rutherford, New Jersey. The Minnesota rider was so far out in front of the competition that he nailed down the championship by finishing a pedestrian fourth — ending a remarkable streak of 31 straight podium finishes.
They're still gonna have a race here, anyway, and it probably will be exciting nonetheless, because tricked-out motorcycles bumping over the whoops and flying over the jumps is spectacular to watch, even when there isn't a title on the line.
But Supercross might soon fall into line with NASCAR and the stick and ball sports and adopt a playoff system of its own.
"We definitely have discussed it," Dave Prater, the AMA's director of Supercross, said after the top riders headed down to the track to run exhibition laps for the media.
"We do it in Arenacross now — we reset (points) and do the race for the championship. It has definitely been on the table (for Supercross). Nothing's decided — it's a unique thing, Supercross, because we've got two sanctioning bodies, the AMA and the FIM (the international motorcycle federation). Before anything gets decided, we have to get clearance from those guys.
"I think it's something that increases the excitement, and every other sport you can think of has a playoff system now — NASCAR and NHRA both have it."
In NASCAR, old school fans have complained that a playoff system detracts from the traditional method of deciding the champion over a long regular-season haul. It more or less turns the championship into a crapshoot, they say.
Prater said he gets that part of it, too.
"I'm kind of the same way — I'm kind of old school, and I like the fact that we've done it this way, and the tradition," he said. "If you would have asked me about this five years ago, I would have said 'No way. No way are we changing it.'
"But the more you see (a playoff system) applied, the more you see it help to increase the excitement in the fan base, you can't deny it. I think it's awesome. I think it's exciting. We're discussing it, and we'll see what happens."
Tonight won't be totally devoid of drama, as two 250SX class championships will be decided in the East vs. West Shootout preliminary event.
While that is happening, the affable Dungey probably will be blowing kisses at the trophy girls and posing for photos with the championship cup.
"It was definitely nice to wrap it up last week," said the 26-year-old three-time series champion, who will be shooting for his fourth Las Vegas victory. "But we'd like to finish strong here in Vegas, too."
Las Vegas Review-Journal sports columnist Ron Kantowski can be reached at rkantowski@reviewjournal.com or 702-383-0352. His motor sports notebook runs on Friday. Follow him on Twitter: @ronkantowski
MONSTER ENERGY SUPERCROSS
Where: Sam Boyd Stadium
When: 6:30 p.m. Saturday
TV: Fox Sports 2 (7 p.m.) and Fox Sports 1 (8 p.m.)
Tickets: UNLVtickets.com; (702) 739-FANS