Supercross, Motocross stars visit LVMS for off-road excitement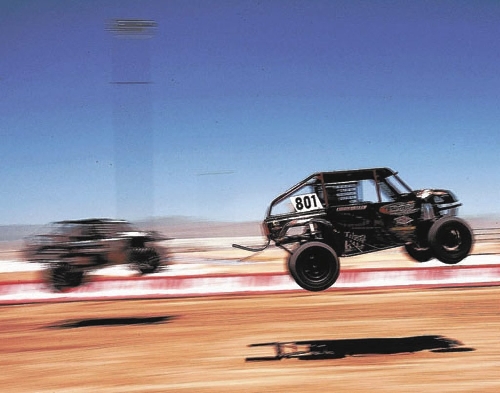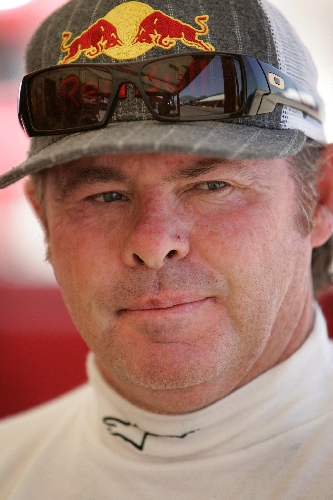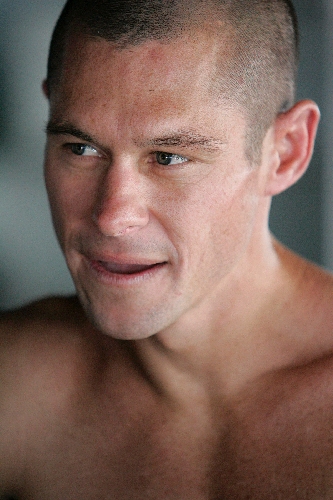 Some of the biggest names in Supercross and Motocross motorcycle racing history have taken up new racing specialities.
They've added a couple of wheels and several hundred horsepower as competitors today and Sunday in the Lucas Oil Off Road Series event at Las Vegas Motor Speedway's 1.1-mile off-road stadium circuit.
Jeremy McGrath, Ricky Johnson and Jeff Ward are enshrined in motorcycle halls of fame, while freestyle wizards and pioneers Brian Deegan and Carey Hart are destined for similar honors.
Their racing legacies were established before moving to stadium off-road series in recent years. All attribute their success racing 850-horsepower, two- and four-wheel-drive off-road trucks to what they learned racing motorcycles on dirt.
"This is a lot of fun, and the danger factor isn't has high," Ward said. "It's like motocross with a roll cage."
The legendary riders agree that with age comes a roll cage as well as lap and shoulder harnesses.
The competitive fires still burn within the veteran racers, and that's why they'll hit jumps today and Sunday at 70 mph in 3,000-pound race trucks and once again sail through the air.
Contact reporter Jeff Wolf at jwolf@reviewjournal.com or 702-383-0247.