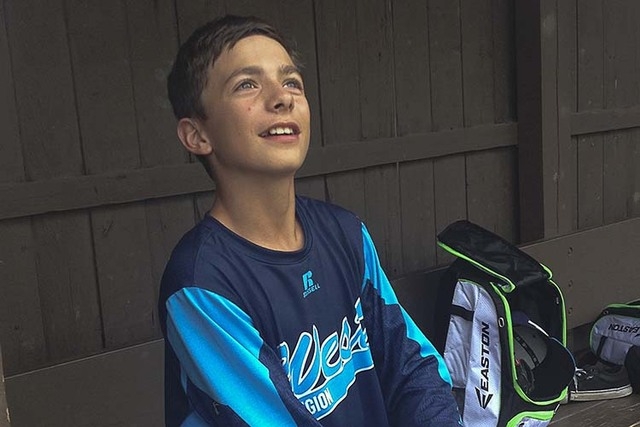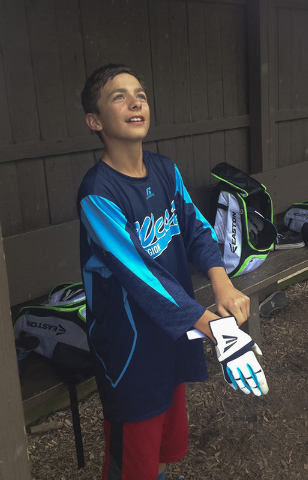 WILLIAMSPORT, Pa. — In the shadows of majestic Lamade Stadium, four Mountain Ridge baseball players took batting practice from their manager Friday afternoon.
Away from the madness. Down a hill from the hysteria that was Mo'Ne Davis making her Little League World Series pitching debut for the Mid-Atlantic champions. Past the batting cages and traffic jam that saw some need 90 minutes to travel less than 30 miles as tens of thousands descended upon this three-exit town to cheer those favored sons (and one famous daughter) from Philadelphia.
They turned on straight fastballs and slow curves and launched shot after shot over the fence of a small chain-link practice field that you would find in any town in America. The grass wasn't mowed. The infield hadn't been dragged in weeks. The dugouts were small and damp.
In other words, perfection.
"This is the first time we have been able to get some live hitting done on a field in like five weeks," Mountain Ridge manager Ashton Cave said. "They love it. It's loose and light, and they're having fun and the weather is great. We've had to do all hitting in cages, because you can't get off the properties where you're staying. This is nice."
A day after his team opened the World Series by routing the Midwest champions from South Dakota 12-2, Cave gave his players Friday off to spend with those family members who have arrived.
Some are still on their way.
Mountain Ridge officials estimate that family members of all 14 players have or will eventually attend the World Series. The league had hoped to raise $60,000 to help offset the travel costs for them and is a few thousand short of that goal today.
"There is a little homesickness from some of the kids, especially when they see their parents and then have to return to the barracks," Cave said. "Some are OK with it, but those from smaller families really have that attachment. It has been week after week after week that they have been doing this, from district to state to regionals to here. It's not your normal summer camp. This has been like a job for these kids. Almost all of their time is scheduled. Some days, they just want to go swimming."
Four players — Austin Kryszczuk, Bradley Stone, Dallan Cave and Josiah Cromwick — hit Friday. At one point, Ashton Cave picked up a bat and took his own swings. He did much better pitching.
"We are overwhelmed about how the Las Vegas community has responded to supporting our boys," said Mountain Ridge Little League president Kristi Black, who departs for Williamsport tonight.
Mountain Ridge will practice today before playing the Great Lakes champion from Chicago at 11 a.m. PDT on Sunday on ABC-TV.
Las Vegas Review-Journal sports columnist Ed Graney can be reached at egraney@reviewjournal.com or 702-383-4618. He can be heard from 11 a.m. to 2 p.m. Monday through Friday on "Gridlock," ESPN 1100 and 98.9 FM. Follow him on Twitter: @edgraney.