NBA ref Bill Kennedy announces he's gay
December 14, 2015 - 4:05 pm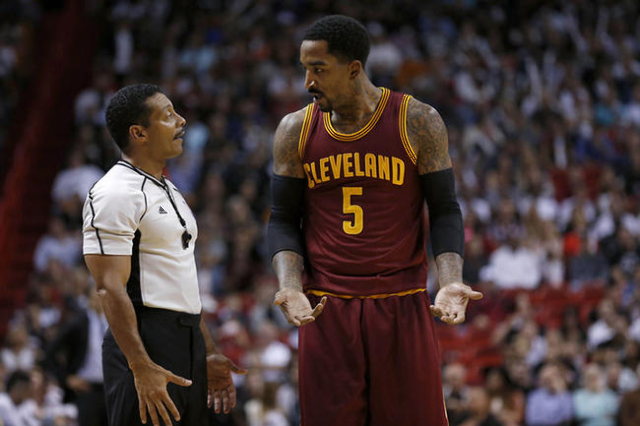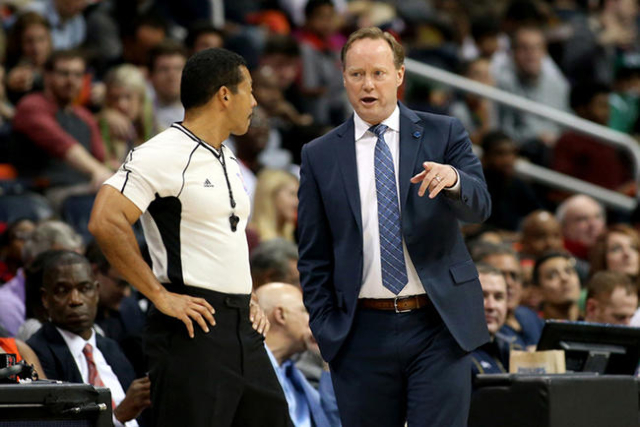 NBA referee Bill Kennedy announced he is gay on Monday, less than two weeks after he was reportedly called a gay slur during a game by Sacramento Kings point guard Rajon Rondo.
Kennedy, who is in his 18th season as an NBA official, came out in an interview with YahooSports.
"I am proud to be an NBA referee and I am proud to be a gay man," Kennedy told the website. "I am following in the footsteps of others who have self-identified in the hopes that will send a message to young men and women in sports that you must allow no one to make you feel ashamed of who you are."
Kennedy, 49, made his declaration just three days after Rondo drew a one-game suspension from the NBA for "directing a derogatory and offensive term towards a game official and not leaving the court in a timely manner upon his ejection."
Rondo received two technical fouls and was ejected from a game against the Boston Celtics in Mexico City on Dec. 3.
After the second technical, Rondo continued to berate Kennedy and reportedly used a gay slur while being pulled away by teammates.
Rondo declined to speak to reporters on Monday and addressed the situation later via his Twitter account.
"My actions during the game were out of frustration and emotion, period!" Rondo tweeted. "They absolutely do not reflect my feelings toward the LGBT community. I did not mean to offend or disrespect anyone."
Sacramento Kings general manager Vlade Divac was a bit more forceful in a statement released Monday afternoon.
"Rajon's comment was disrespectful and offensive, and we wholeheartedly disapprove of any language that discriminates or disparages others based on sexual orientation or anything else," Divac said. "Rajon has apologized and this is not the sort of behavior we condone nor is it representative of the Sacramento Kings organization."
Kennedy is the second NBA referee to come out in the past 18 months. Violet Palmer announced she was gay in the summer of 2014.
NBA commissioner Adam Silver praised Kennedy's decision to come out publicly in a statement provided to Yahoo.
"I wholeheartedly support Bill's decision to live his life proudly and openly," Silver said. "Throughout his 18-year career with the league, Bill has excelled as a referee because of his passion, dedication and courage.
"Those qualities will continue to serve him well both as a game official and as a positive influence for others. While our league has made great progress, our work continues to ensure that everyone is treated with respect and dignity."
Kings owner Vivek Ranadive apologized to Kennedy in a team-released statement.
"Rajon's comment is not reflective of the culture of the Sacramento Kings organization or the world we want to live in," Ranadivé said. "He's apologized, and has been suspended by the NBA. On behalf of the team, I apologize to Bill Kennedy for any harm this may have caused."
Like Sports News on Facebook: