NCAA upholds Syracuse coach Jim Boeheim's 9-game suspension
December 3, 2015 - 11:58 am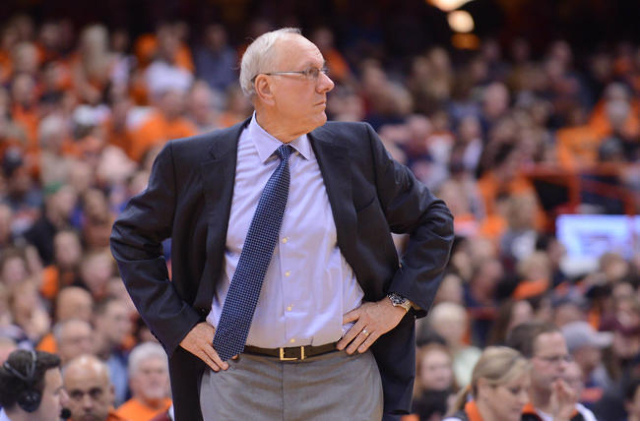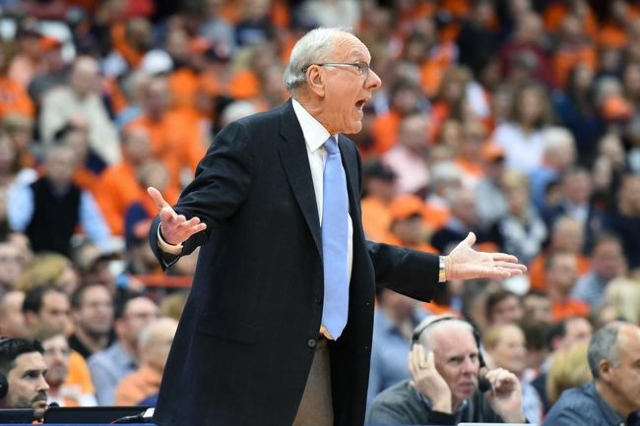 Syracuse coach Jim Boeheim will begin serving a nine-game suspension immediately after the NCAA ended a review lasting nearly eight months and upheld the punishment with modifications on Thursday.
Boeheim can return in January for the Atlantic Coast Conference game against North Carolina. He will miss Syracuse games at Georgetown, vs. Colgate, at St. John's, vs. Cornell, vs. Montana State, vs. Texas Southern, at Pitt, at Miami and vs. Clemson.
Rather than being suspended for nine ACC games as the NCAA had originally ruled, Boeheim begins the suspension Thursday and will be absent from three conference games.
The NCAA took away 12 scholarships and vacated wins for infractions in the school's athletic programs in addition to the suspension.
The infractions include "academic misconduct," repeated drug violations and boosters doling out cash to Syracuse players and staff members.
Boeheim, the head coach since 1976, was to be suspended for the team's first nine ACC games and the school loses three scholarships per year through 2018-19 as punishment for infractions that occurred with the men's basketball program over the past 10 years.
The university's penalties also included a five-year probation and for the school to vacate all wins in which ineligible men's basketball students played during the 2004-07 and 2010-12 seasons, and in which ineligible football students played in the 2004, 2005 and 2006 seasons.
Like Sports News on Facebook: