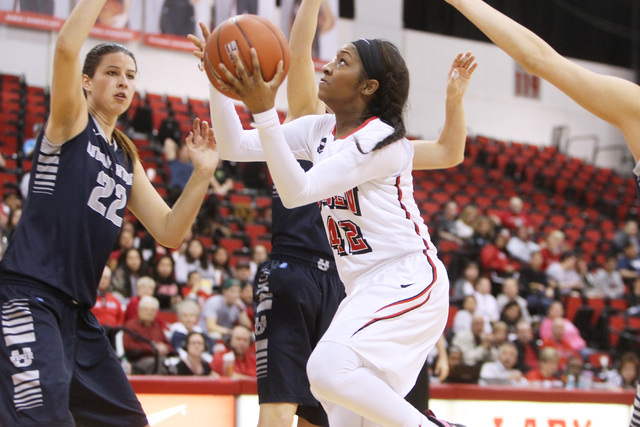 Major rules changes to college basketball were adopted by the NCAA, including four 10-minute quarters in the women's game and a reduction of the shot clock and timeout total for men's basketball.
In the four-quarter format the number of team fouls is reset to zero with the exception of overtime, when any team in the bonus during the fourth quarter would remain so in all overtime periods.
The NCAA Playing Rules Oversight Committee also changed rules in women's basketball to allow post defenders to use an elbow or open hand on the small of the back of an offensive player; facilities to play music at all dead-ball situations; and eliminated the 10-second backcourt violation in these instances — the ball is deflected out of bounds by the defense; in the event of a held ball, and the possession arrow favors the offensive team; a technical foul is called on the offensive team while the ball is in its backcourt.
The committee made additional recommendations that will be addressed on a conference call later this month, including shot-clock violation replay reviews in the final two minutes of a game.
This comes one day after the NCAA changed the shot clock from 35 seconds to 30 for men's games. The last reduction, from 45 to 35 seconds, was made before the 1993-94 season.
Teams are also to be given one fewer timeout and media timeout standards were changed with pace-of-play concerns in mind. Rather than automatic stoppages at 16-12-8-4-minute marks in the first and second half, any team timeout called within 30 seconds of that schedule now becomes the media timeout.
Other changes made for the 2015-16 season include shot-clock violation reviews on made field goals and the elimination of the five-second count when defenders are closely guarding the ball.