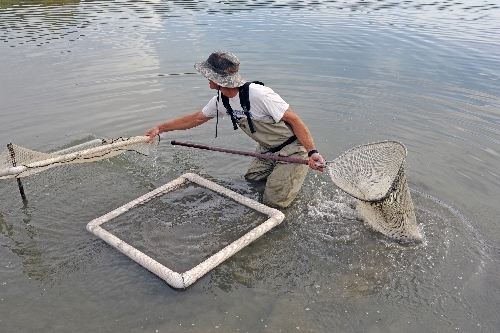 LAKE MEAD — When weather conditions aren't limiting fishing activity, the striper bite has been steady. On the other hand, action for largemouth bass has slowed with the cold weather. Find the shad, and striped bass won't be far away. Live shad and cut anchovies will catch the fish. Anglers have been finding shad near the mouth of Government Wash. Forecasts call for a chance of rain and windy conditions again Saturday. Be sure to check the weather report before leaving home. The lake level is 1,078 feet.
LAKE MOHAVE — Reports from the Arizona Game & Fish Department indicate anglers have found success for largemouth and smallmouth bass while working plastics along shelves in the shallows. Deep water near the dam and power lines is giving up striped bass. Anchovies and trout-pattern swimbaits are catching the fish.
LAUGHLIN — Trout are stocked regularly from Davis Dam down to Big Bend. Look for the fish holding near structure, both natural and man-made. Don't overlook Casino Row. PowerBait, night crawlers and small spinners will catch the trout. Pencil poppers, Bomber Long A's and trout imitations can fool striped bass. Anglers have seen schools of 1- to 3-pound stripers cruising the casino area.
LAS VEGAS URBAN PONDS — Anglers are finding good fishing but slow catching for stocked rainbow trout even though the urban ponds have been stocked recently. One bait that usually works well this time of year is a bit of mini-marshmallow with a salmon egg. Power Worms also work well. To improve your odds, try using small hooks, weights and lures. Many anglers make the mistake of using terminal tackle that is much too large for stocked rainbows. Use hooks that are size 12 or smaller. The Nevada Department of Wildlife is reminding anglers to place unused fishing line in the trash or yellow fishing line receptacles.
KIRCH WILDLIFE MANAGEMENT AREA — The reservoirs are mostly frozen over. Where there is open water, it is inaccessible. The launch ramps are frozen solid, but ice covering the reservoirs is too thin for access and unsafe for fishing.
EAGLE VALLEY RESERVOIR — With temperatures dipping in the negative digits, the reservoir is completely frozen but remains too thin for safe fishing. If cold temperatures continue, the ice should be thick enough for fishing in another week or two. Call Spring Valley State Park at 775-962-5102 for updated ice conditions.
ECHO CANYON RESERVOIR — The reservoir is frozen over for the most part. There is a little open water in the center at times, and the ice remains unsafe to walk on. Please contact Echo Canyon State Park at 775-962-5103 for updated ice conditions.
UPCOMING EVENTS — Visit the Department of Wildlife online at www.ndow.org/Education for information about archery, fishing, hunting and wildlife education classes.