February 8, 2017 - 5:07 pm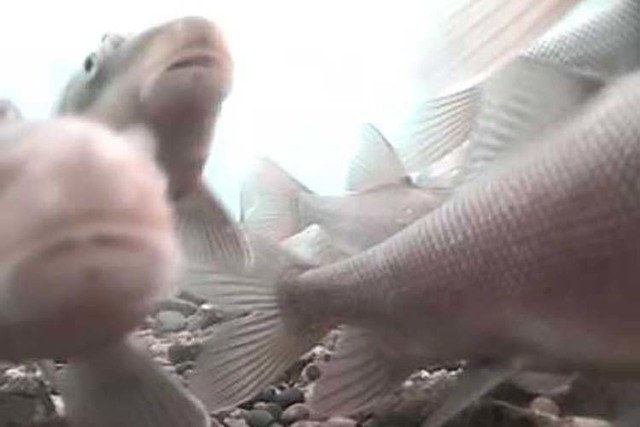 LAKE MEAD — Striped bass have been taking threadfin shad, silver lures and anchovies. Anglers have found good action around Government Wash. Threadfin shad have been schooling in Las Vegas Bay. Catfish are taking baits in coves on the east side of Boulder Basin. Lake Mead water elevation is 1,087 feet.
LAKE MOHAVE — Willow Beach gave up several striped bass during the past week. Anglers found success using anchovies and trout imitations from the boat in deep water. The fish weighed from 3 to 8 pounds. On the south end of the reservoir, stripers are biting just above Davis Dam. Anglers are reeling in fish ranging from 5 to 6 pounds. Mohave's elevation is 643 feet.
LAUGHLIN — South of Davis Dam, anglers are catching trout from Davis Camp through Casino Row. Anglers practicing catch-and-release fishing should be prepared to keep fish when they are out of the water too long or if they swallow the hook. Remember to handle the fish as little as possible and release them quickly if you don't plan to keep them. New regulations established five-trout limits on shared Arizona waters, effective Jan. 1. When fishing in the early morning, watch for water elevation changes due to water releases from the dam. The shorelines can be unpredictable.
LAS VEGAS URBAN PONDS — Stocked rainbow trout have provided good fishing for local anglers. For best success, try using small spinning lures in a coloration that matches the water conditions, such as shiny colors if the water is clearer and darker colors if the water is dark. Other bait options include night crawlers, PowerBait and flies. Place unwanted fishing line in trash or recycling bins.
KIRCH WILDLIFE MANAGEMENT AREA — Despite stormy weather over the weekend, ice on the reservoirs remains unsafe to walk on. While some water has been open, those areas are inaccessible for fishing.
EAGLE VALLEY RESERVOIR — Fishing action was good this past week, with most anglers taking home limits of trout. PowerBait and night crawlers remain the best choice for catching trout. If ice conditions remain good, the park is planning a Frisbee Golf on the Ice Tournament on Saturday. Contact park personnel at 775-962-5102 for current ice conditions.
ECHO CANYON RESERVOIR — There was little change this past week, with ice conditions holding at 3 to 4 inches around the edges and thickening to 7 or 8 inches in the middle. Warming temperatures are leading to water on the ice during the afternoons. Contact park personnel at 775-962-5103 for current ice conditions.