Nevada Preps high school girls volleyball preview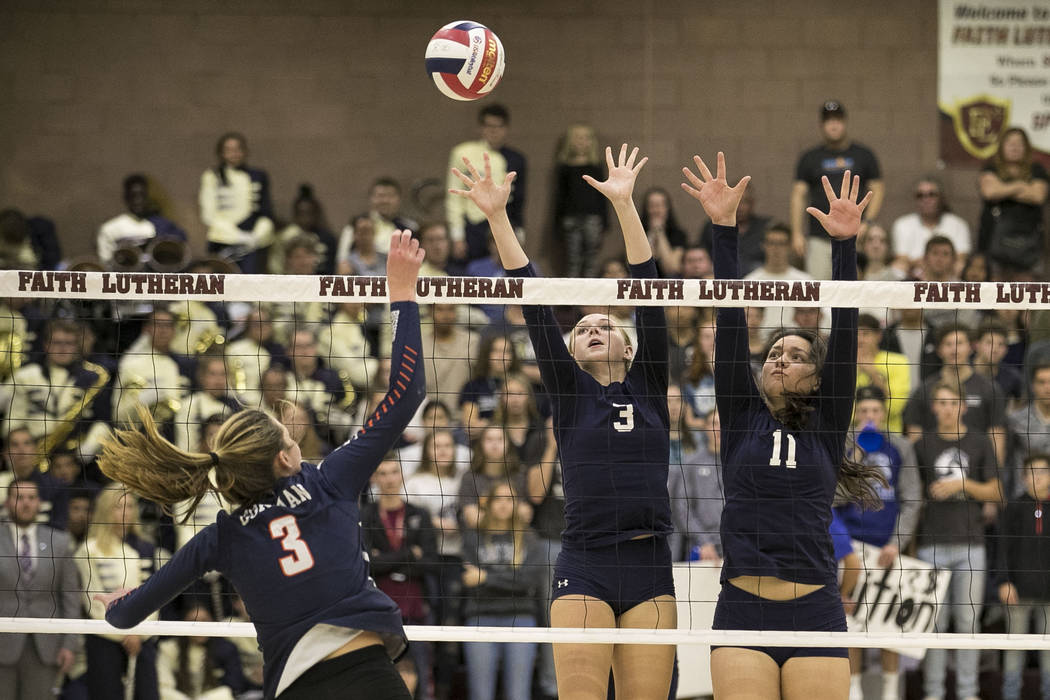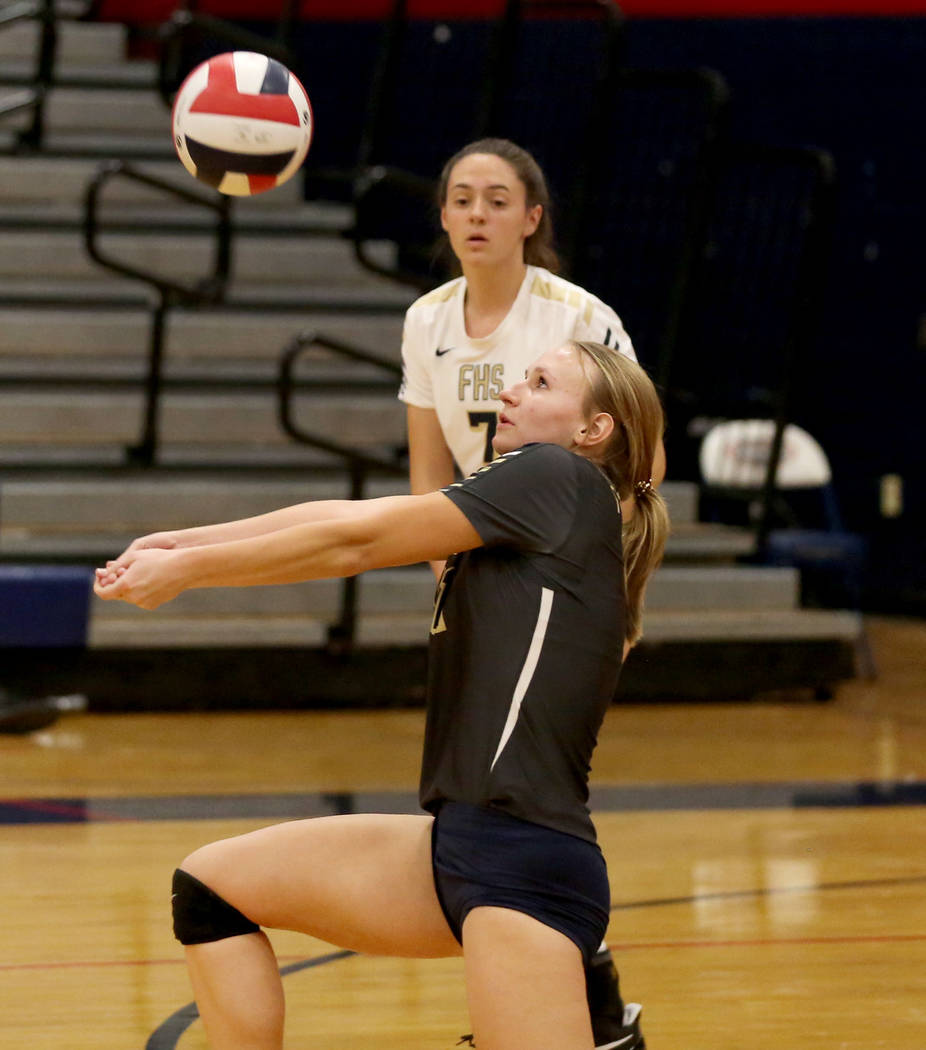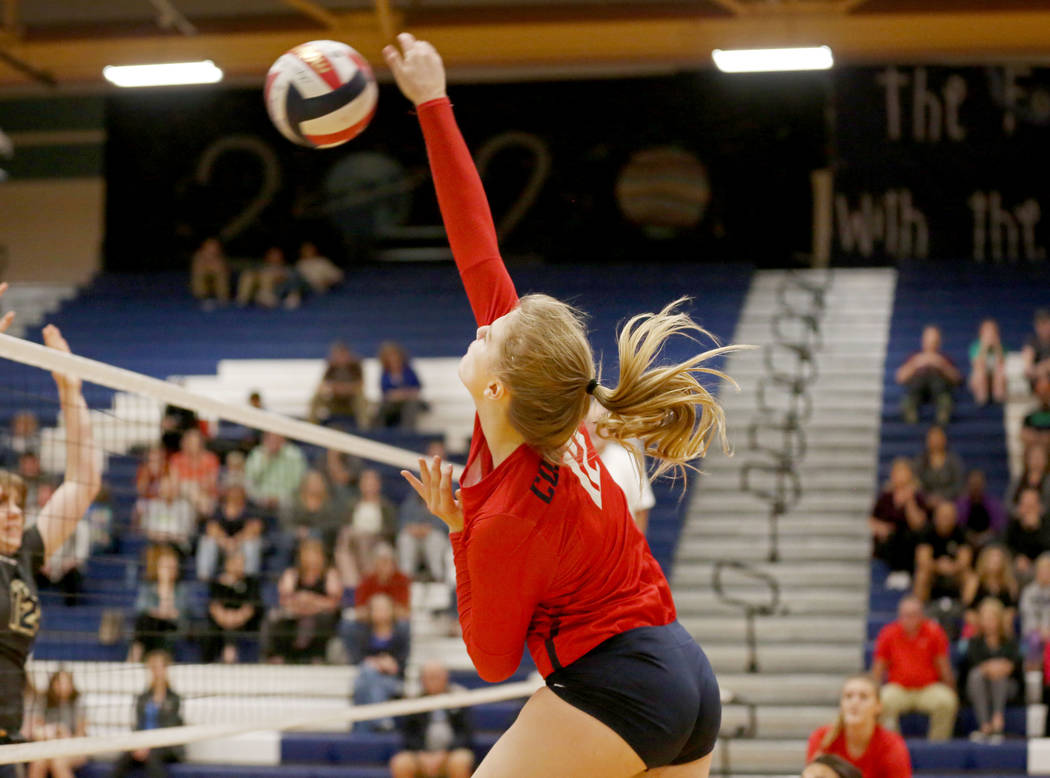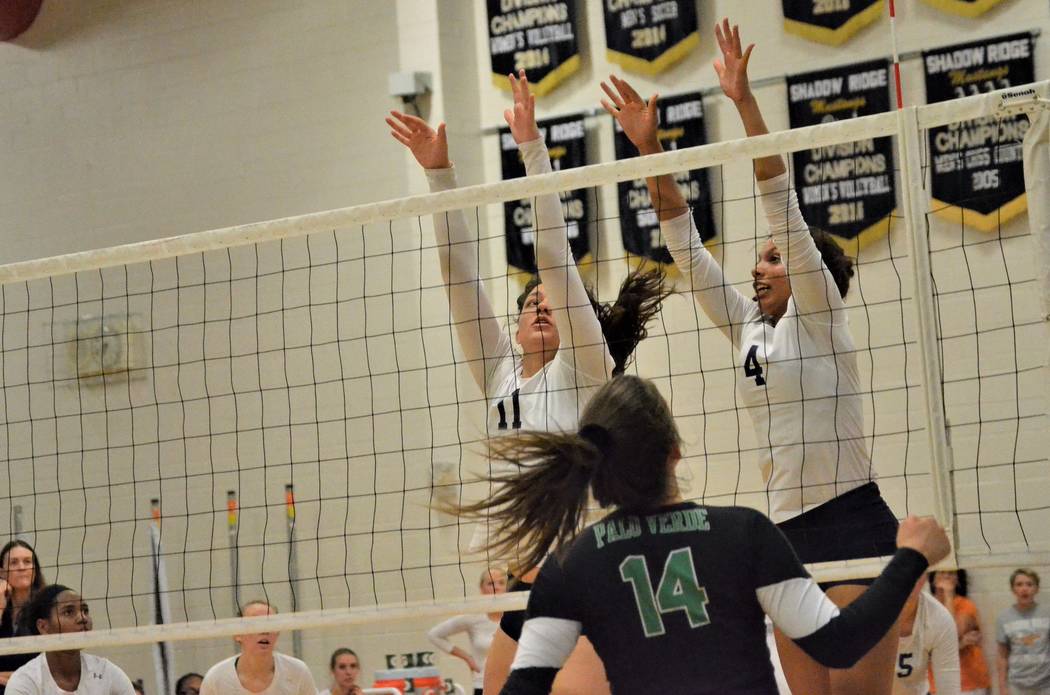 Top returning volleyball players
Whitley Brow, Foothill
The 5-foot-9-inch senior outside hitter posted 279 kills, 24 aces and 81 digs last season, and was key in helping the Falcons win a playoff match over Liberty in the Sunrise Region quarterfinals.
Tommi Stockham, Bishop Gorman
The 6-0 junior outside hitter had 343 kills, 34 blocks, 137 digs and 52 aces to lead the Gaels back to the state final. Stockham is committed to Southern California.
Sasha Bolla, Coronado
The 6-2 senior middle blocker had 180 kills and 77 blocks to lead the Cougars to the Sunrise Region championship and state tournament appearance.
Arien Fafard, Palo Verde
The 5-7 junior setter had 453 assists, 32 aces, 135 digs and 118 kills, and sparked the Panthers to a playoff win over Centennial in the Sunset Region quarterfinals.
Natalie Nihipali, Shadow Ridge
The 6-0 middle blocker had 155 kills and 63 blocks and helped the Mustangs win their first state championship.
Teams to watch
Shadow Ridge
The defending state champion Mustangs lose state player of the year Whittnee Nihipali to graduation and longtime coach Karissa Guthrie to retirement.
Bishop Gorman
The Gaels were 30-11 last season and advanced to the state championship game against Shadow Ridge.
Coronado
The Cougars were 27-10 and return 10 key players.
Palo Verde
The Panthers were 22-15 and return a bevy of players from last year's roster.
Legacy
The Longhorns posted the best season in program history last year, winning 28 matches.
More preps: Follow all of our Nevada Preps coverage online at nevadapreps.com and @NevadaPreps on Twitter.