Arbor View boys golfers eye state title run
Updated March 14, 2018 - 8:28 pm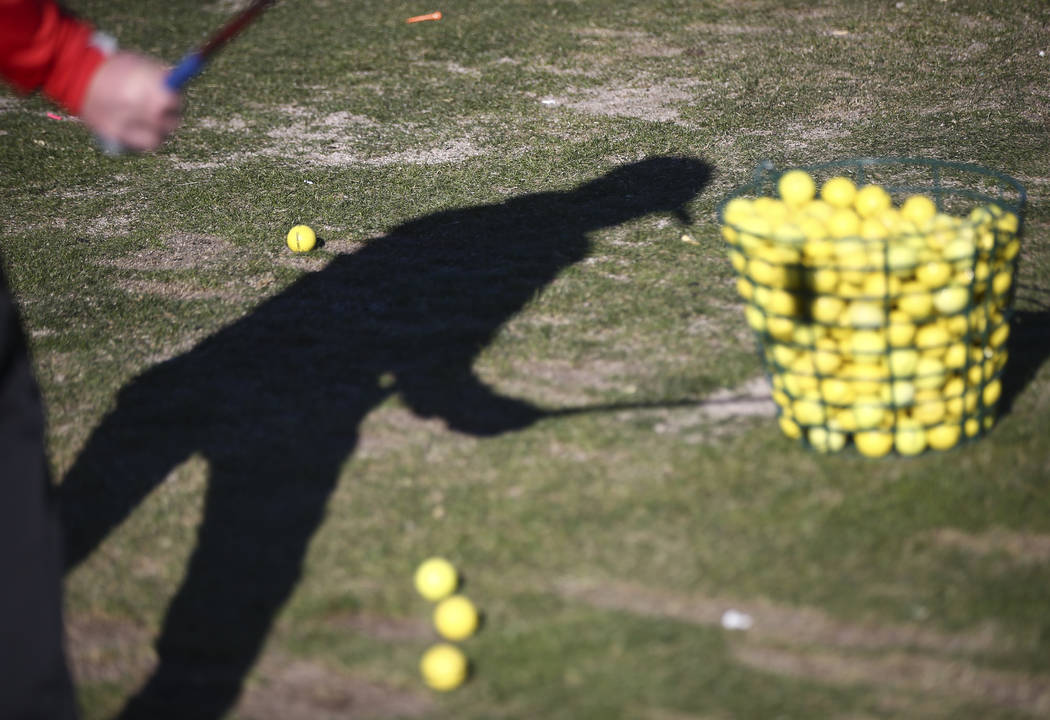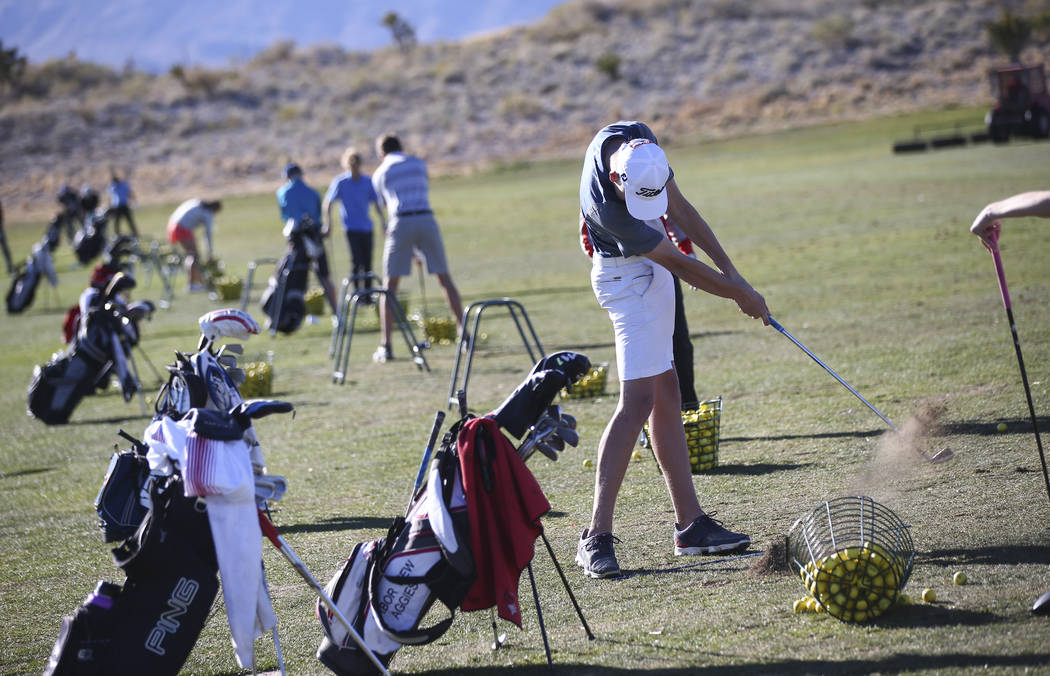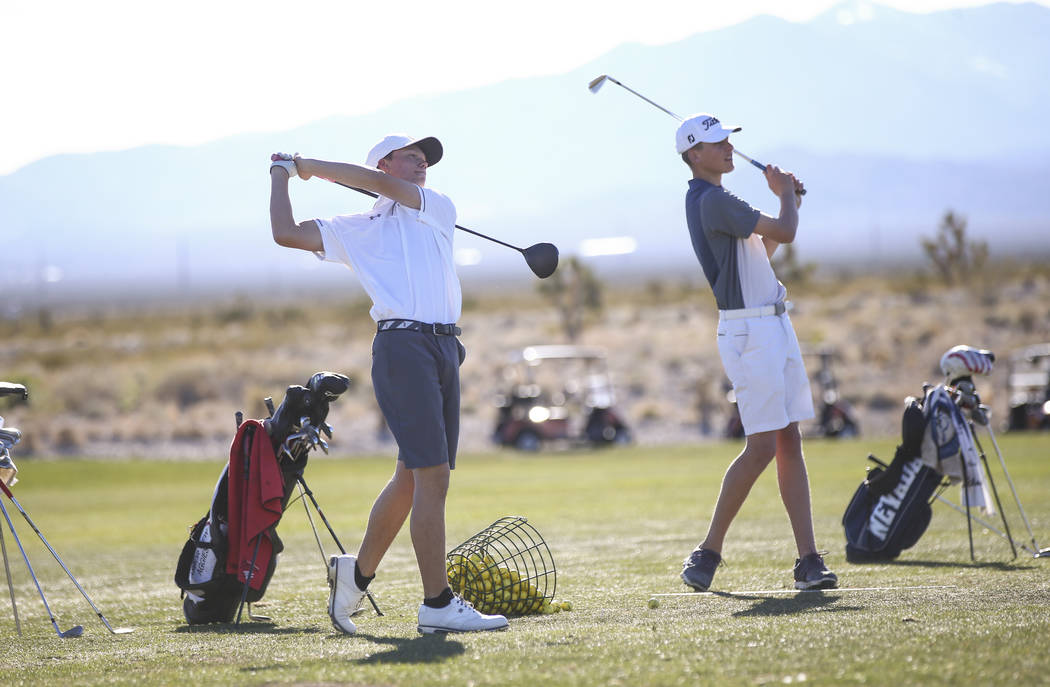 The Arbor View's boys golf team has its sights set on making school history.
The Aggies never have won a state team championship. But with two players who have committed to Division I schools, two talented sophomores and a rule change that only the top four scores are counted for match play, the Aggies have a good chance to earn that elusive first championship.
Those Division I players — Hazen Newman and Cameron Gambini — also are favorites to compete for an individual state title. Gambini, a senior who has signed with New Mexico State, was tied for third after the first day of last year's state tournament. Newman, a junior who has committed to Oklahoma State, finished third at last year's state tournament.
Arbor View coach Ron Cyrankowski is looking for his stars to set the tone this season.
"This team definitely has the talent to qualify for state as a team," Cyrankowski said. "This is my second year doing it, and the one thing I learned from this team and from coaching other sports, is that this team likes to practice. Everybody loves to play, but there are very few who like to practice.
"The leadership of Cameron and Hazen will be important to our success. Those guys are our backbone of getting out, practicing well and committing to the game."
Sophomores Preston Harris and Kameron Kelsey also have been impressive in practices.
"Strengthwise, Cameron, Hazen, Preston and Kameron are really good off the tee players," Cyrankowski said. "Hazen came out here and shot a 4 under in a practice round, so he's got it all together."
Newman won a tiebreaker to claim a third-place finish in last season's state tournament. He spent the summer playing in tournaments across the country and is hoping that momentum carries over during the prep season.
"I've been practicing a lot and working on my putting, because I felt like that was a big mistake for me last year, and I feel like I can improve there a lot," Newman said. "With the team we have this year and only taking four scores, we have a really good chance of going and competing for a state title."
Gambini might have had the biggest heartbreak in last year's state tournament. After shooting 73 in the first round, he struggled in the second round, shooting 87 to finish 17th at 160.
He's changed his practice routine to help him get over the hump.
"Typically, I just go to the range and work on that a lot, but this year, I've spent more time working on my putting, pitching and my short wedges," Gambini said. "That seemed to help a lot over the summer. I've also been playing in some other tournaments, and that gives you a lot of different competition."