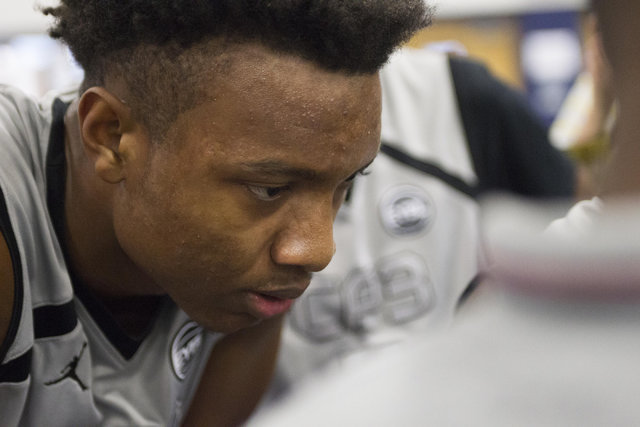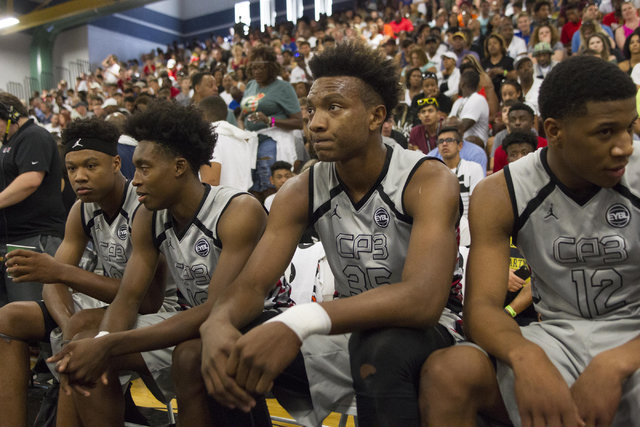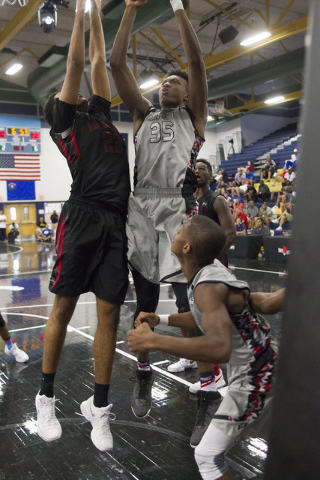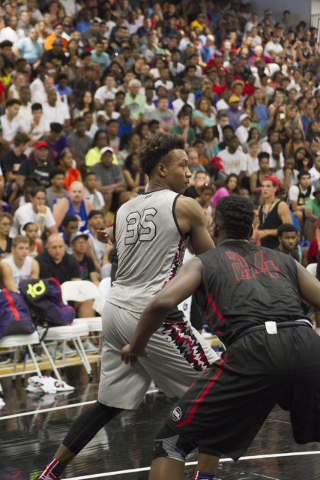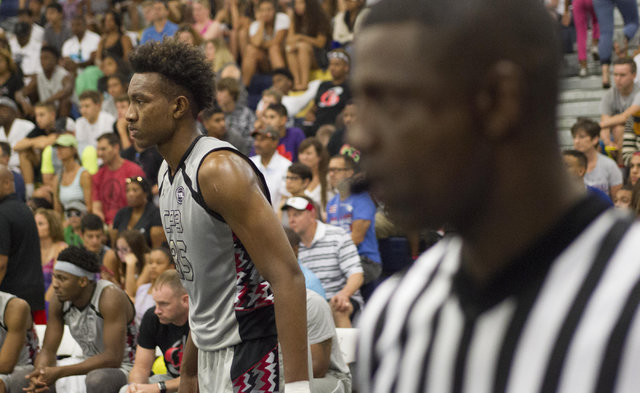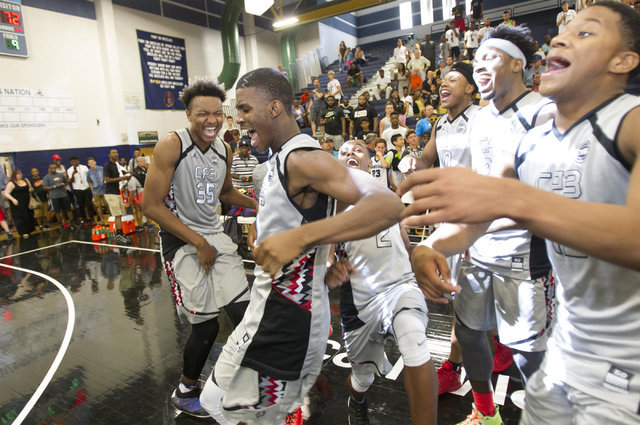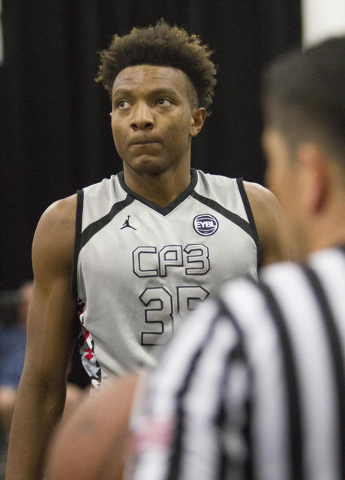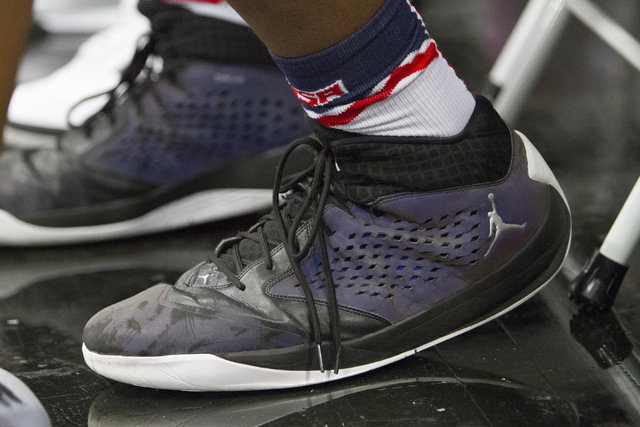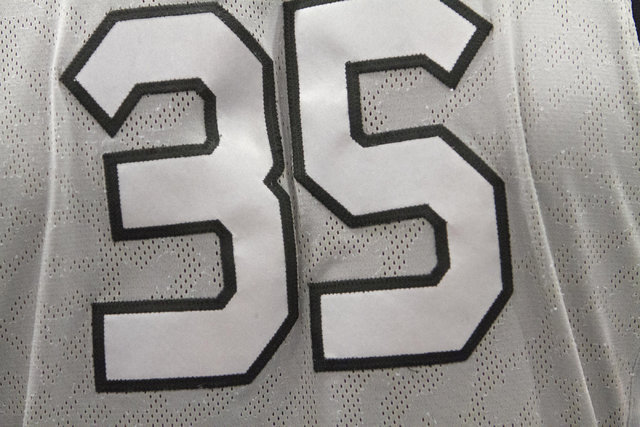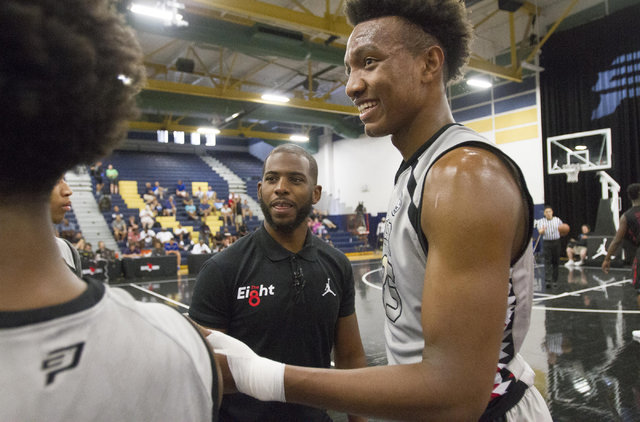 Wendell Carter isn't your stereotypical blue-chip basketball recruit. The 6-foot-10-inch center, who ESPN ranks as the nation's No. 2 prep player, has Harvard on his short list of schools he's interested in attending.
"I'm just kind of a big academic kid," Carter said. "I'm trying to go my own course. And, I mean, academically, I think I can survive at Harvard. I'm up for the challenge."
Carter had 14 points and 11 rebounds to help Team CP3 beat MoKan Elite 88-72 on Friday afternoon to win the title game of The 8 Bracket of the Las Vegas Classic at Spring Valley High School.
He's also weighing scholarship offers from traditional college basketball powers Duke, Kentucky and North Carolina, among others, but insists that Harvard is still in consideration.
"Most definitely," Carter said. "That will be my first official visit in the fall. (Crimson coach Tommy Amaker) is a great man. We have a great relationship. We talk on and off all the time."
When Carter isn't busy compiling big numbers on the court, he enjoys solving mathematical problems in his spare time.
"Big, big math guy," he said. "I can stay up all night just doing my math homework."
Carter and Gary Trent Jr. — the nation's No. 9-ranked player, who will be at Findlay Prep next season — have pledged to attend the same college, and earlier this year Trent referred to Kentucky as "NBA University."
Carter said if he does ultimately choose to attend Harvard, he still plans on playing only one season before bolting for the NBA.
"But the benefit of going to Harvard is that I can go back to school there and get my degree," he said. "And with a Harvard degree, I can pretty much do anything I want."
■ AAU EXPLOSION — The AAU summer tournaments in Las Vegas continue to grow, with NY2LA joining the Fab 48, adidas Summer Championships and ever-expanding Las Vegas Classic this year.
When Hal Pastner's company, Bigfoot Hoops, hosted the first LVC here in 2001, the field featured about 100 teams. The event has since grown to 1,101 teams — including ones from China, France, Africa, Germany and New Zealand — playing 22,710 games on 57 courts this week.
"It kept growing and growing and growing and this year, it will definitely be the largest recruiting tournament ever," said Pastner, who proudly claimed to have spent 14 days writing out the brackets by hand.
The event features age groups ranging from third-graders to high school seniors.
"The youth basketball market is really growing rapidly," said Pastner, whose company hosts eight annual AAU events, including five in Las Vegas. "It's skyrocketed. Everybody want to play."
Pastner's son, Josh, the Georgia Tech coach, was among a sea of high-profile college coaches in the stands at Spring Valley, where ESPNU televised the semifinals and title game of The 8 Bracket featuring Chris Paul and other NBA stars as coaches.
ESPNU also will air the adidas Summer Championships title game at 3 p.m. on Sunday.
■ IN THE STANDS — NBA players Damian Lillard, Kyle Lowry, Harrison Barnes and Brandon Ingram showed up
Thursday at the adidas Uprising Summer Championships at Cashman Center.
Retired NBA player and two-time Slam Dunk champion Jason Richardson stopped by Spring Valley for the LVC on Thursday.
Duke's Mike Krzyzewski, who has been coaching the USA men's basketball team at UNLV, visited Spring Valley for the LVC on Friday.