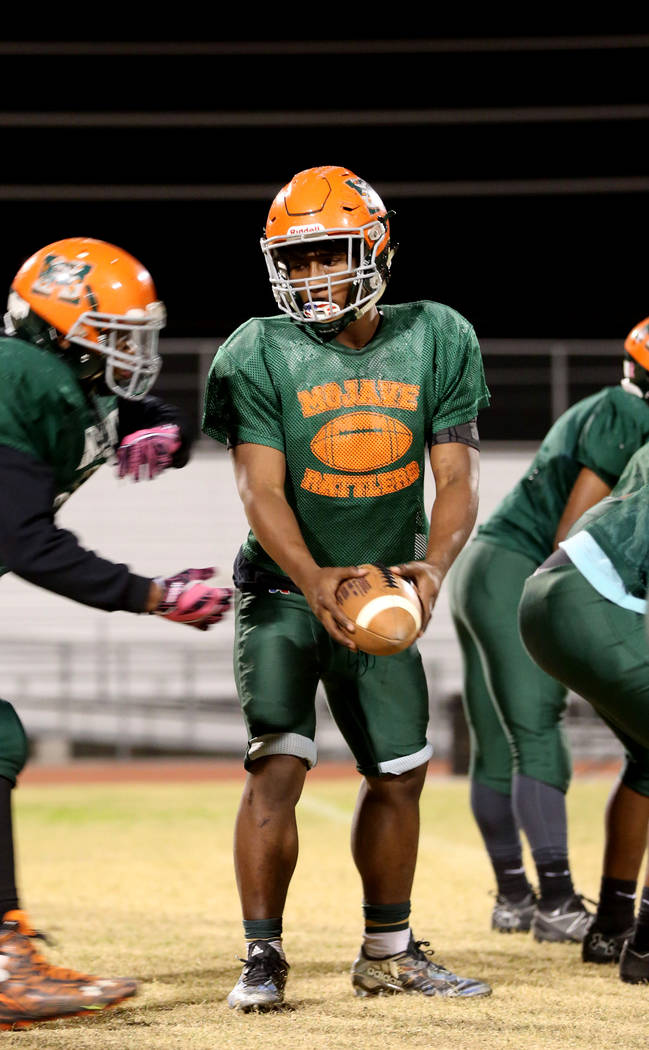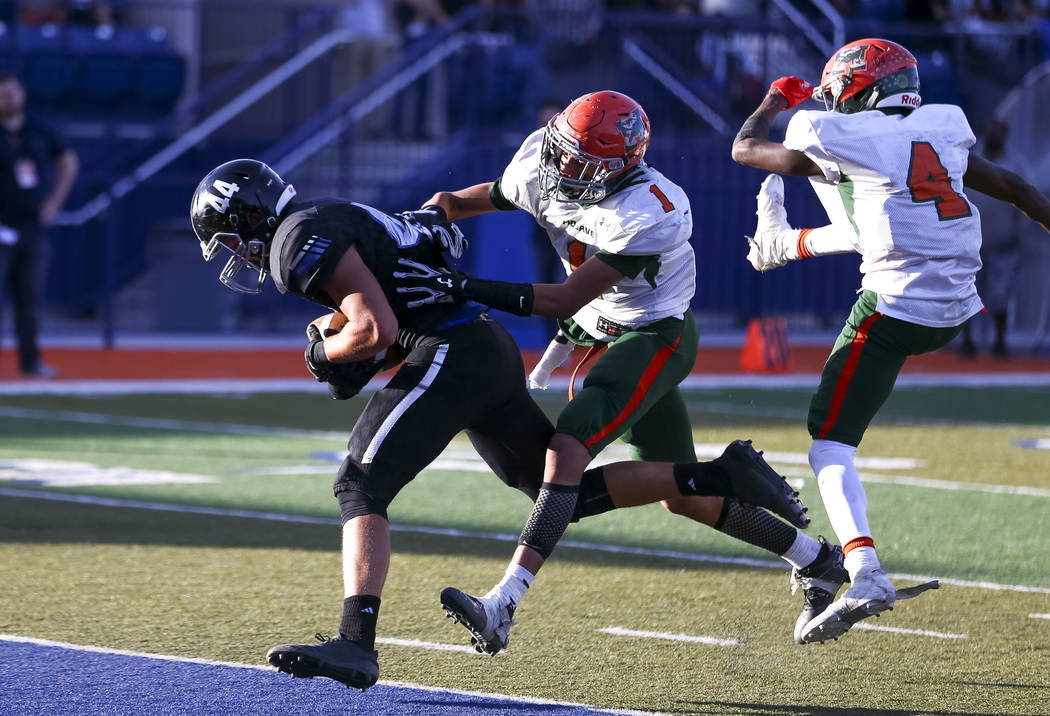 Coach of the Year
Abraham Gonzalez, Mojave
In his second year guiding Mojave's football team, Gonzalez presided over an incredible turnaround.
The Rattlers were just 1-8 in Gonzalez's first season. Not only did they make the playoffs last fall, they finished 10-3 and advanced to the Class 3A state championship game.
Two of the team's three losses came against Class 3A state champion Desert Pines and the other was to Class 4A school Legacy.
Mojave running back Tawee Walker earned first-team all-state honors after rushing for 1,703 yards and 21 touchdowns. He was the Sunset League's Most Valuable Player.
Teammate John Harper made the all-state second team as a defensive back.
Quote
"Our kids put the effort in this offseason. "Our weightlifting wasn't there. Our strength wasn't there. We lost three of our strongest guys (to injuries). … And we added Kevin Walker as our offensive coordinator. I felt he was the missing piece."
— Abraham Gonzalez on his team's turnaround
More preps: Follow all of our Nevada Preps coverage online at nevadapreps.com and @NevadaPreps on Twitter.