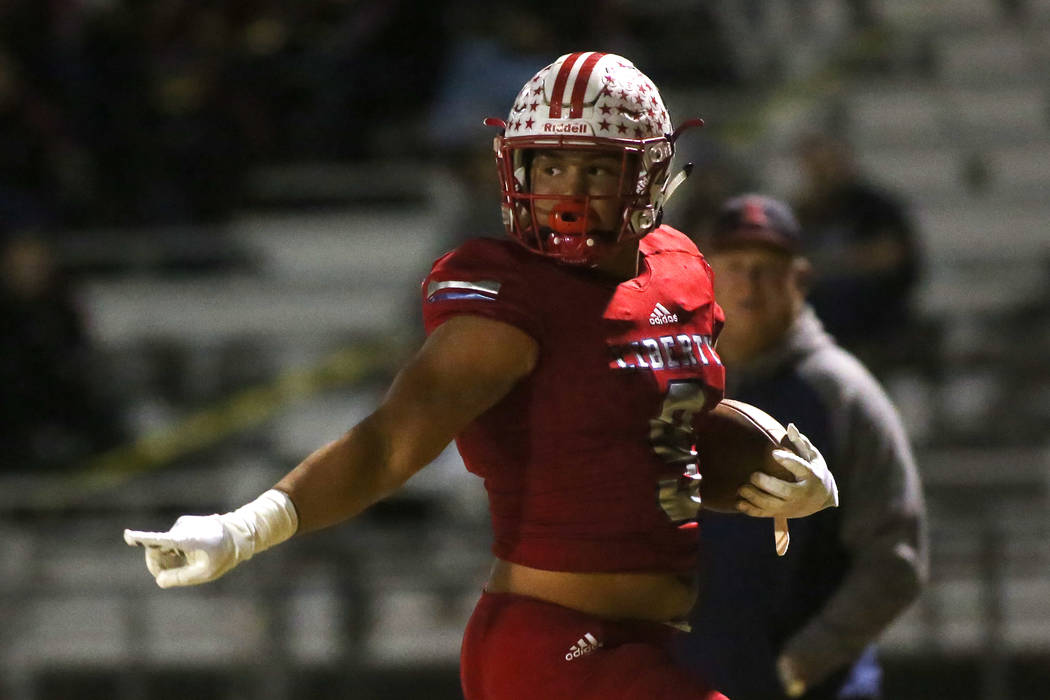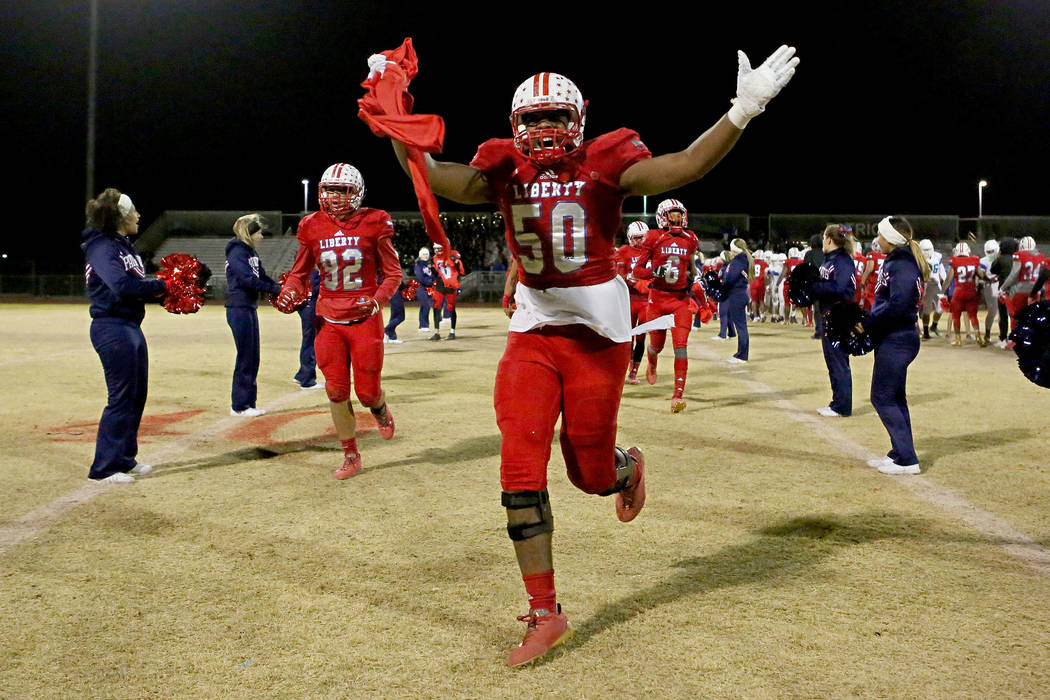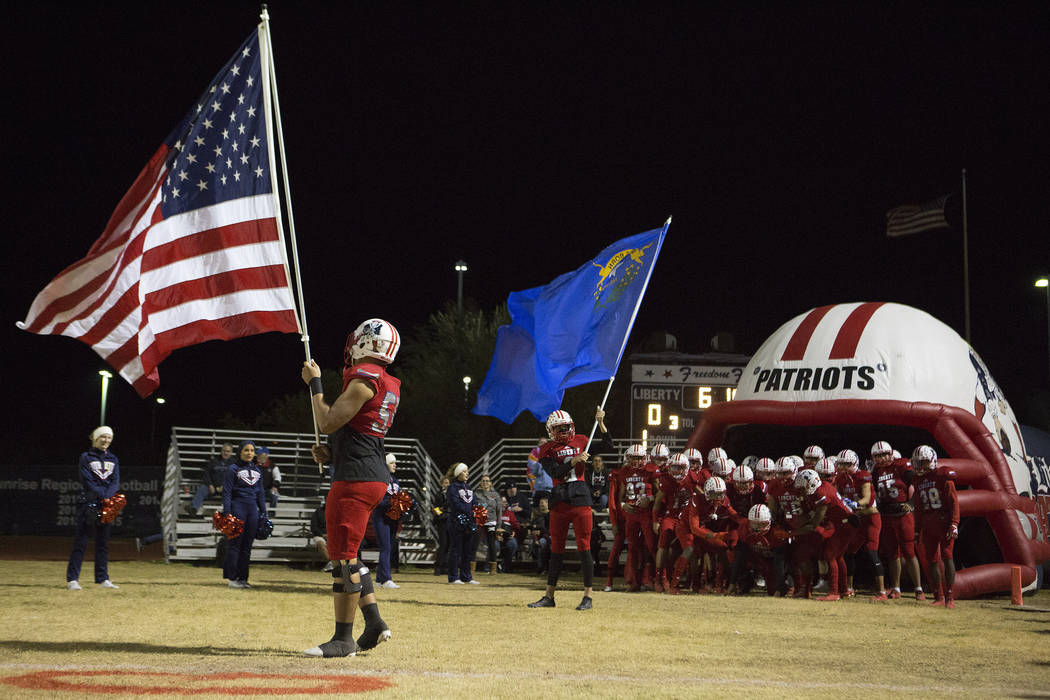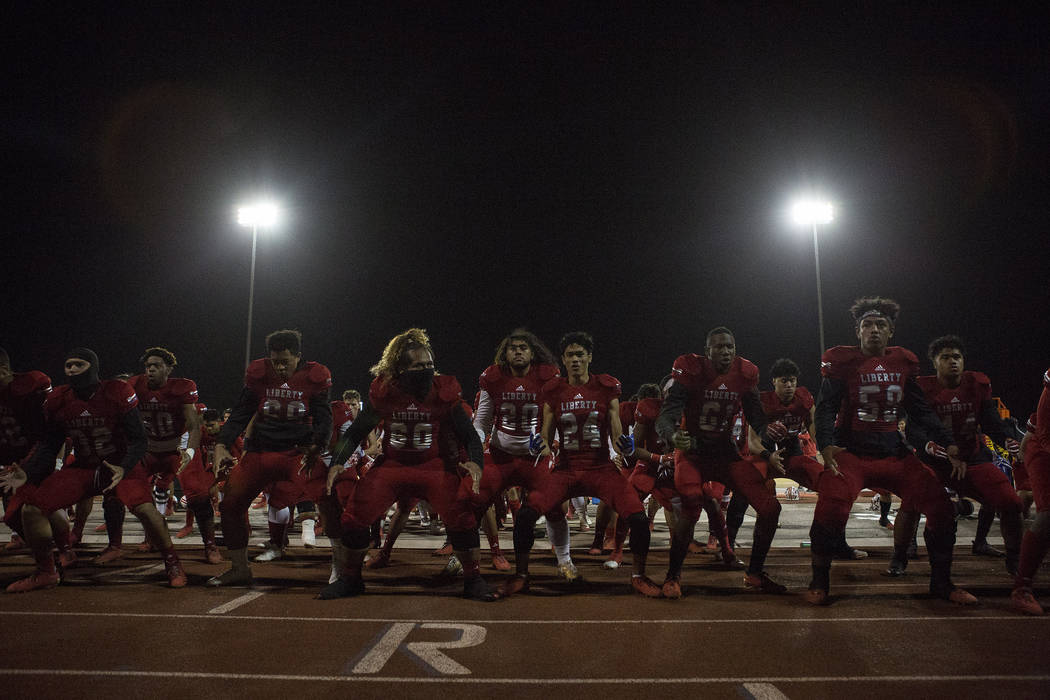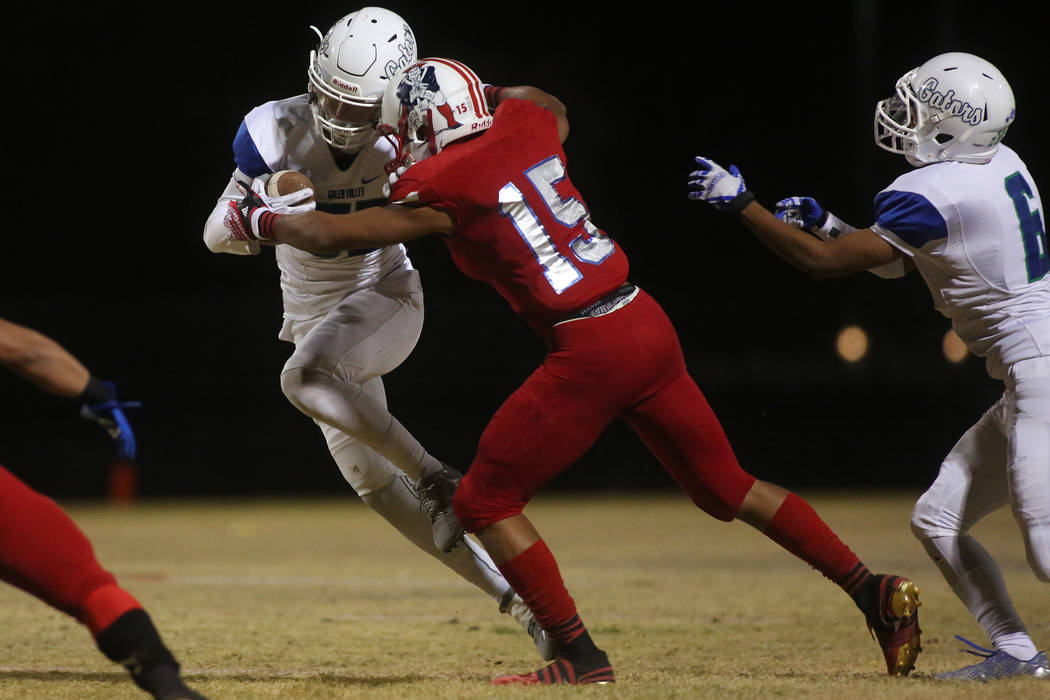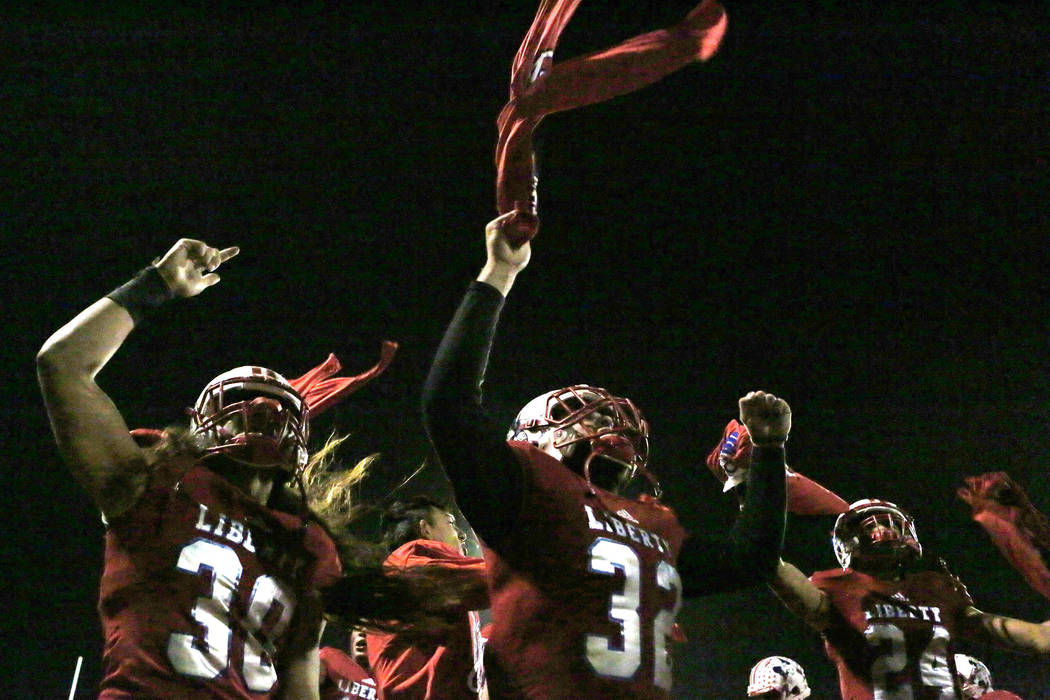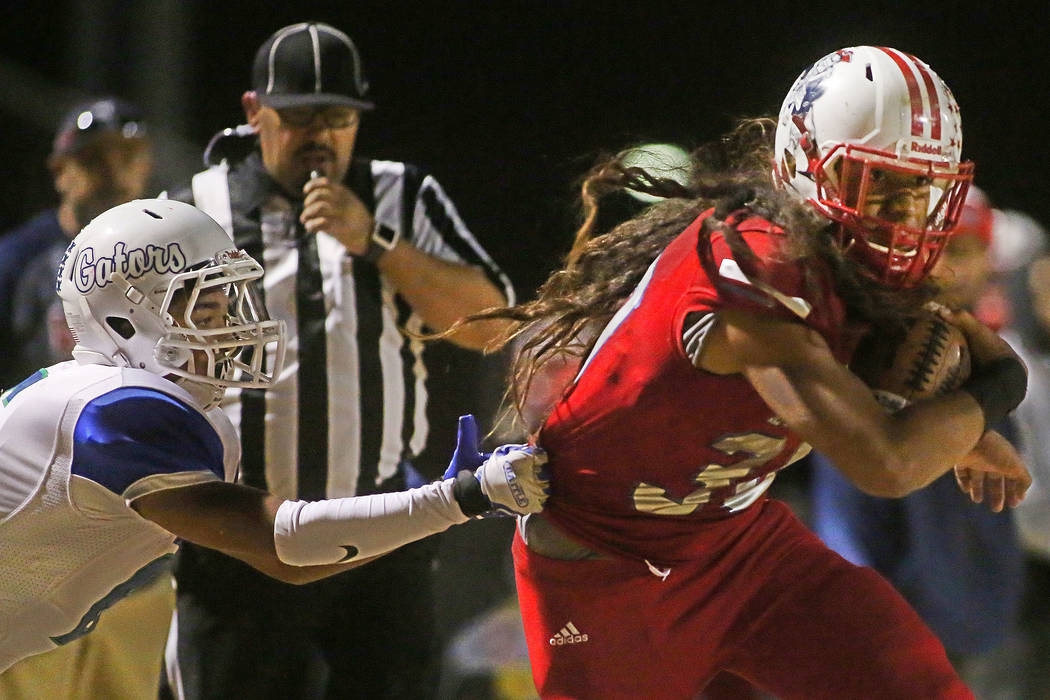 Liberty's football team knew it was supposed to win Friday's Sunrise Region football championship game.
If the Patriots didn't, they wouldn't have bothered to make the "eight-time champion" shirts they put on immediately after the horn sounded.
It started slow, but eventually a kickoff returned for a touchdown and strong second-half adjustments sparked the Patriots to a 32-10 home win over Green Valley, giving them their eighth consecutive region title.
"That's the most important thing to me. That shows the character of us," senior defensive back Octavion Bell said. "It's our motive just to go do this, and play and win. We love it, we love it, we do our thing."
It was Bell who played a major part in securing the championship. The Patriots (11-1) scored first on a 28-yard run from Crishaun Lappin, but saw the Gators go down the field and tie it up. With the Green Valley bench getting rowdy envisioning an upset, Bell returned the ensuing kickoff 83 yards.
"That was a momentum killer," Liberty coach Rich Muraco said. "They score and tie the game, they have all the momentum right there and Octavion runs it back. Couldn't ask for more from him."
On a night where the offense started slowly, Bell's play burst Gators' confidence. Liberty ran only three drives in the first half, and Green Valley (10-2) controlled the ball for 15 minutes, 4 seconds of the 24-minute half, and outnumbered the Patriots in offensive plays 42-23.
But Liberty's defense didn't break. It held Green Valley quarterback A.J. Barilla to just 96 yards on 12 of 26 passing in the first half and surrendered 67 rushing yards.
In the second half, the Patriots looked like the team everyone expected them to be. Quarterback Kenyon Oblad scored in the third quarter on a 1-yard keeper, and the Patriots erased Green Valley's time-of-possession advantage with a third quarter in which they held the ball for 9:02.
Green Valley couldn't get going in the second half, and a Liberty fourth-quarter field goal and touchdown were enough to clinch things.
"You make adjustments in what they're doing to you, and you try to counter that," Muraco said. "My defensive coaches did a great job with that, and it showed in the second half."
With Bishop Gorman's 42-7 victory over Arbor View in the Sunset Region title game, it sets up another meeting between the Gaels (11-2) and the Patriots.
The Gaels have ended Liberty's season each of the last three years, with the last two coming in the state title game.
"I'm ready and I want all of them," Bell said. "I want all of them."
Contact Justin Emerson at jemerson@reviewjournal.com or 702-387-2944. Follow @J15Emerson on Twitter.
Box score: