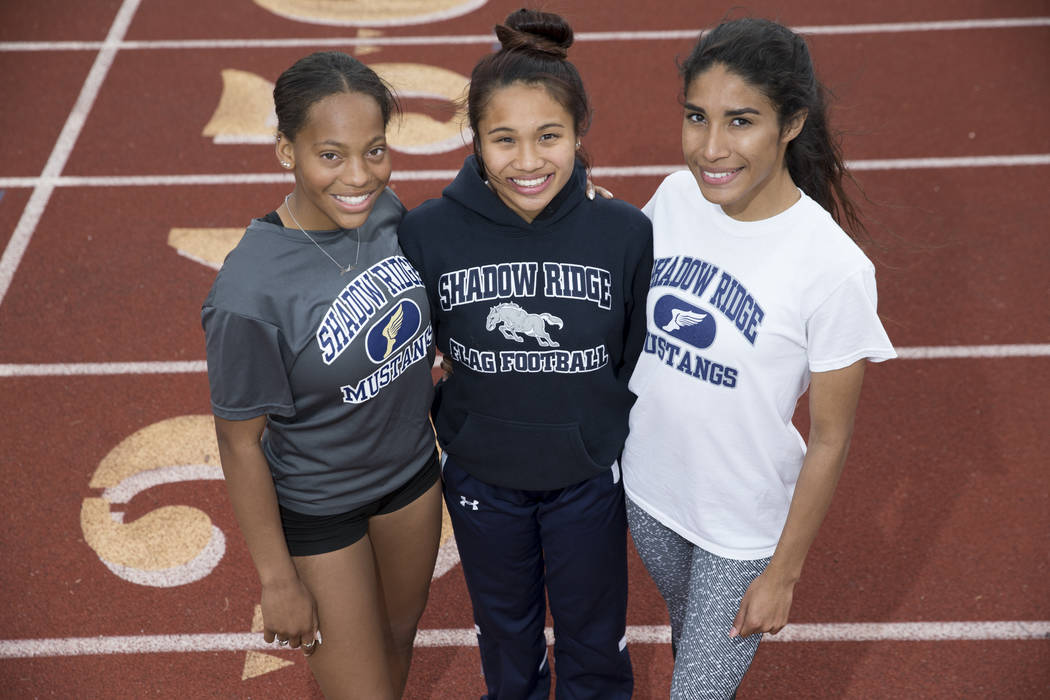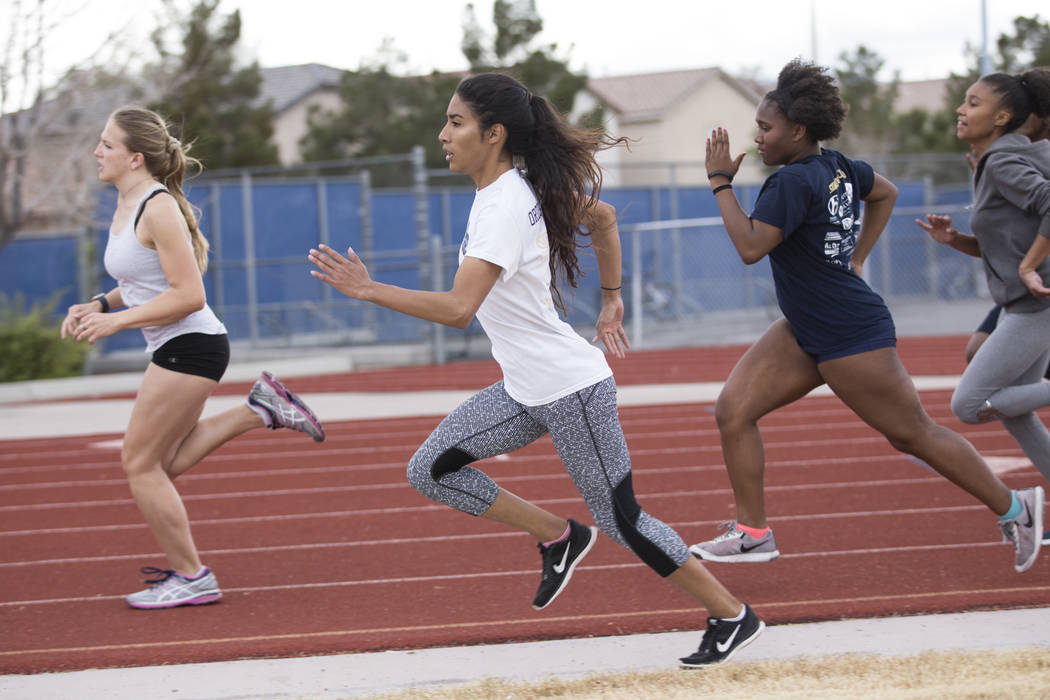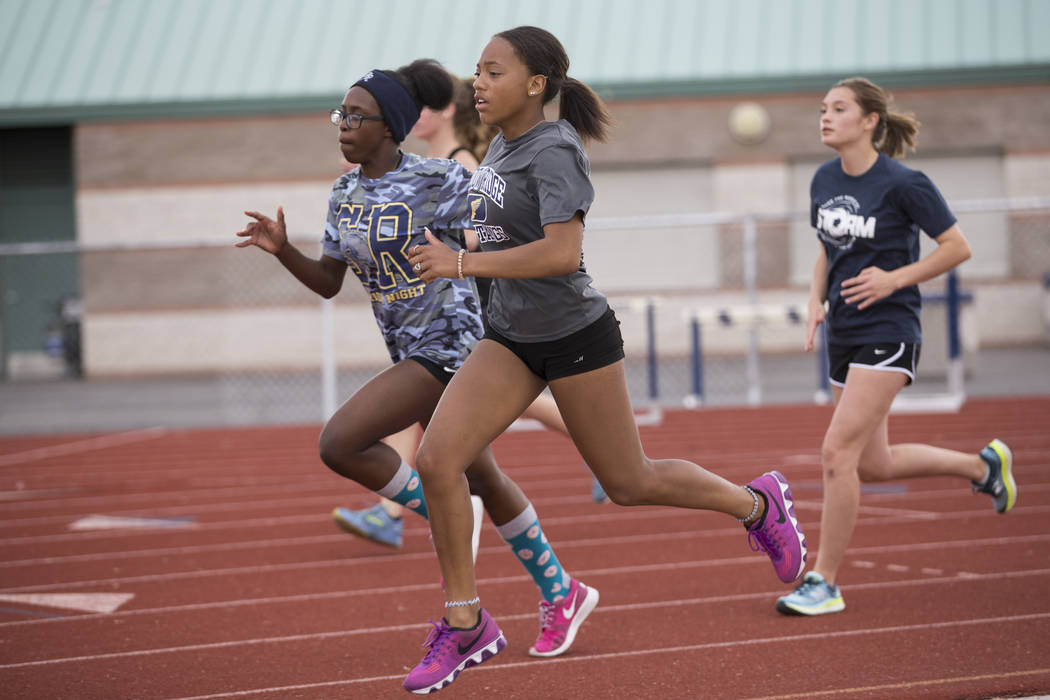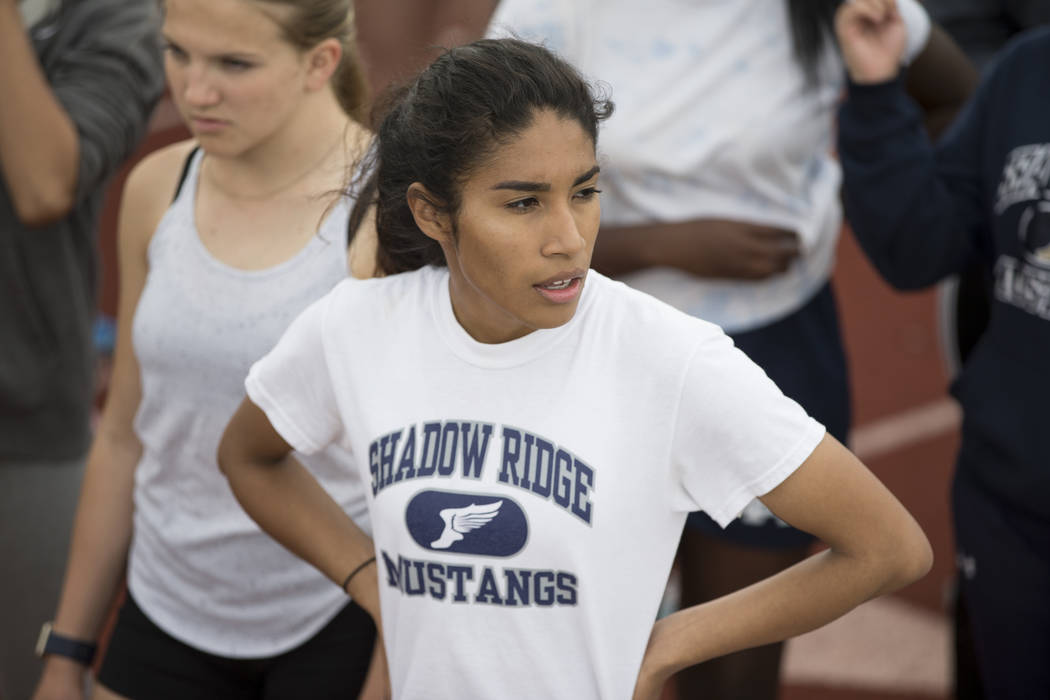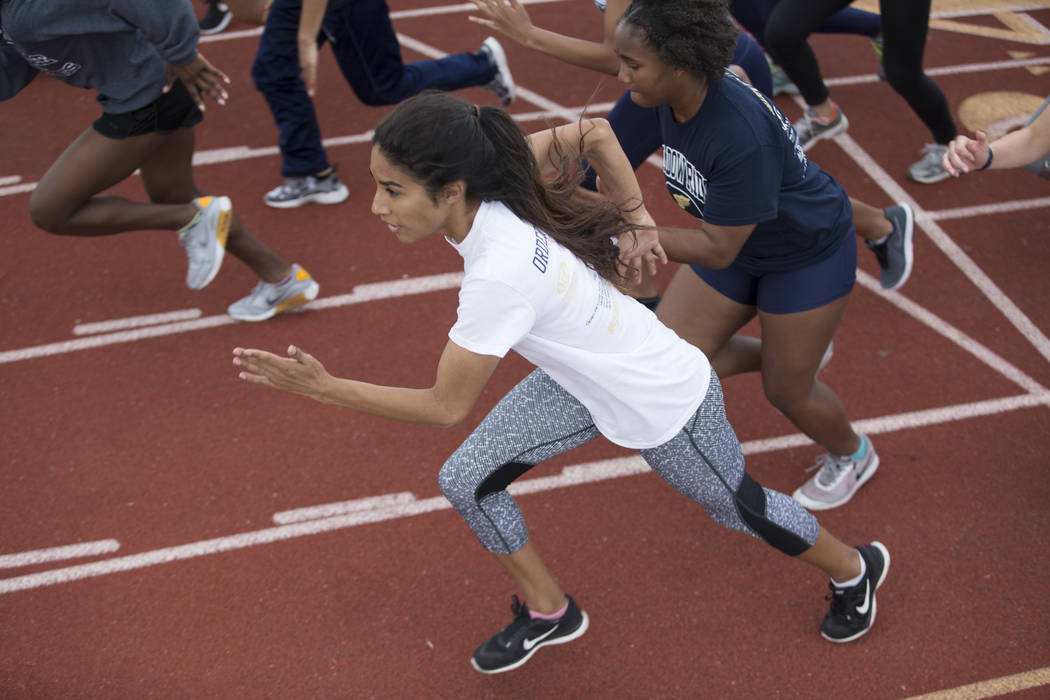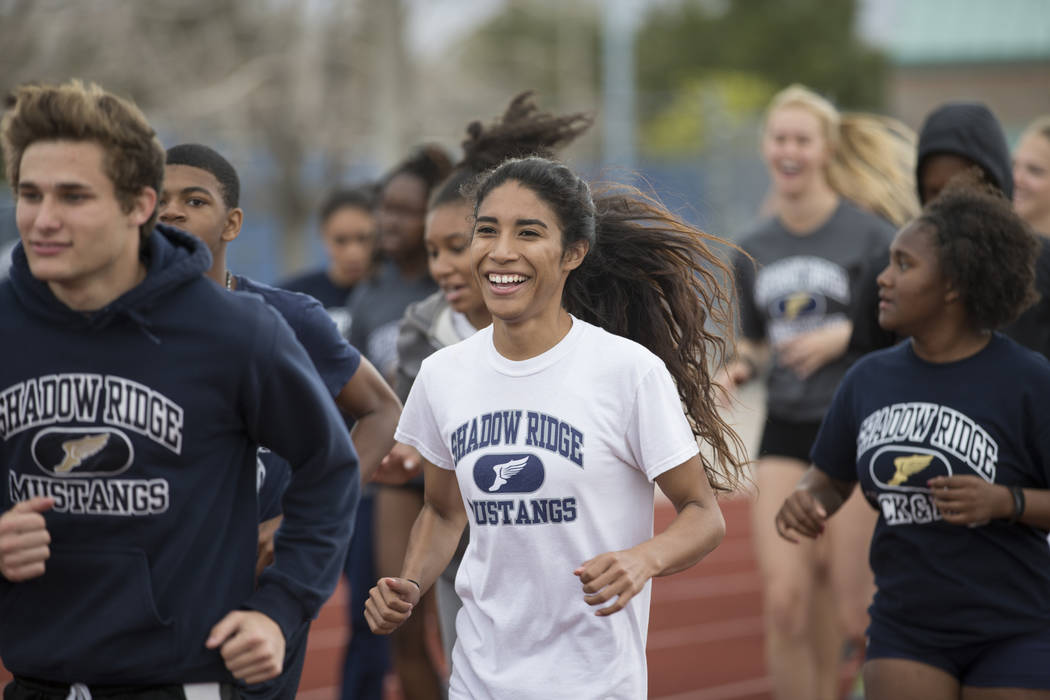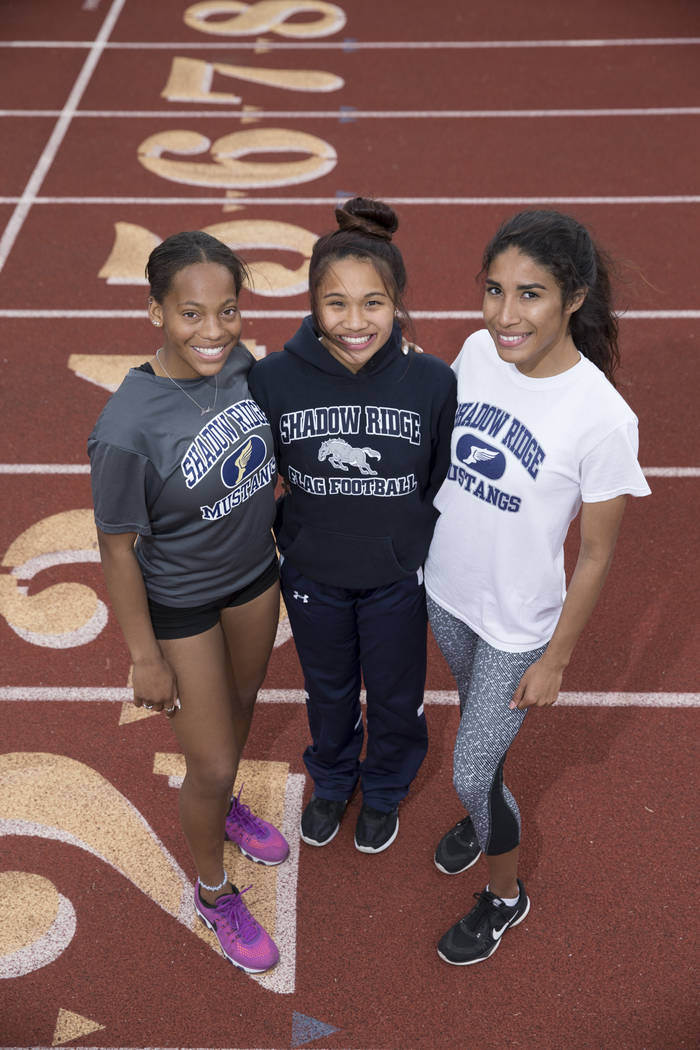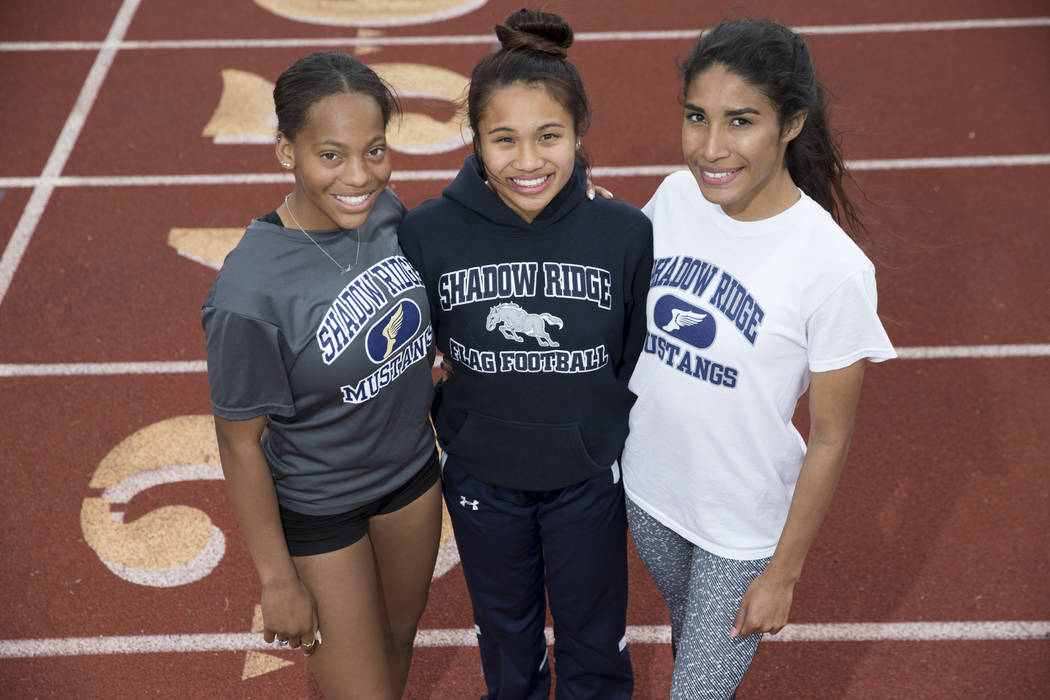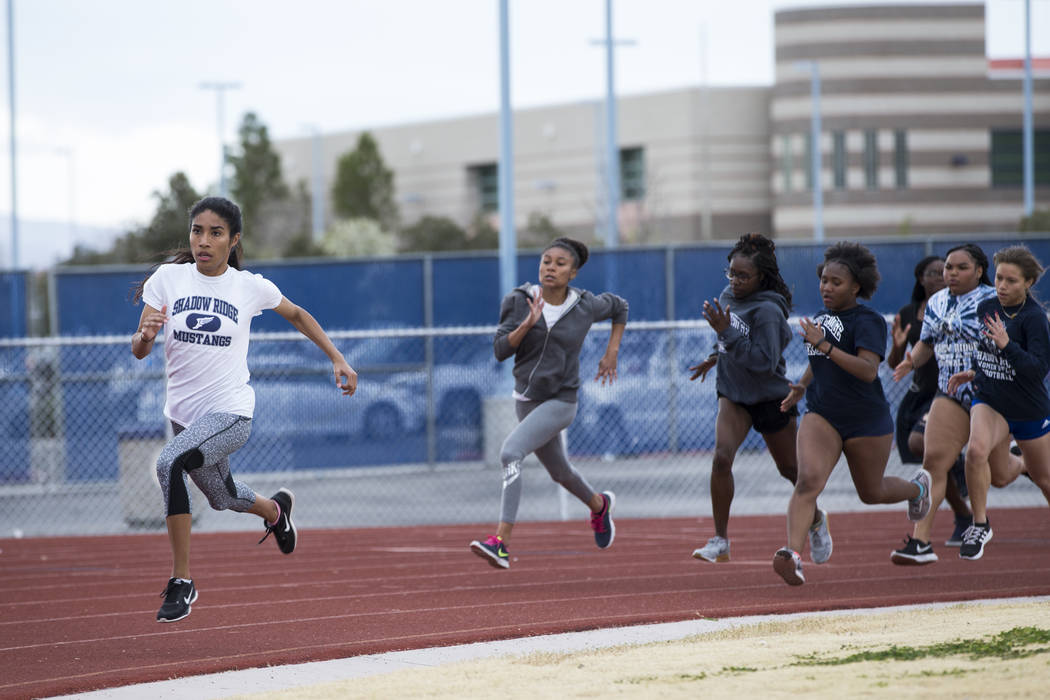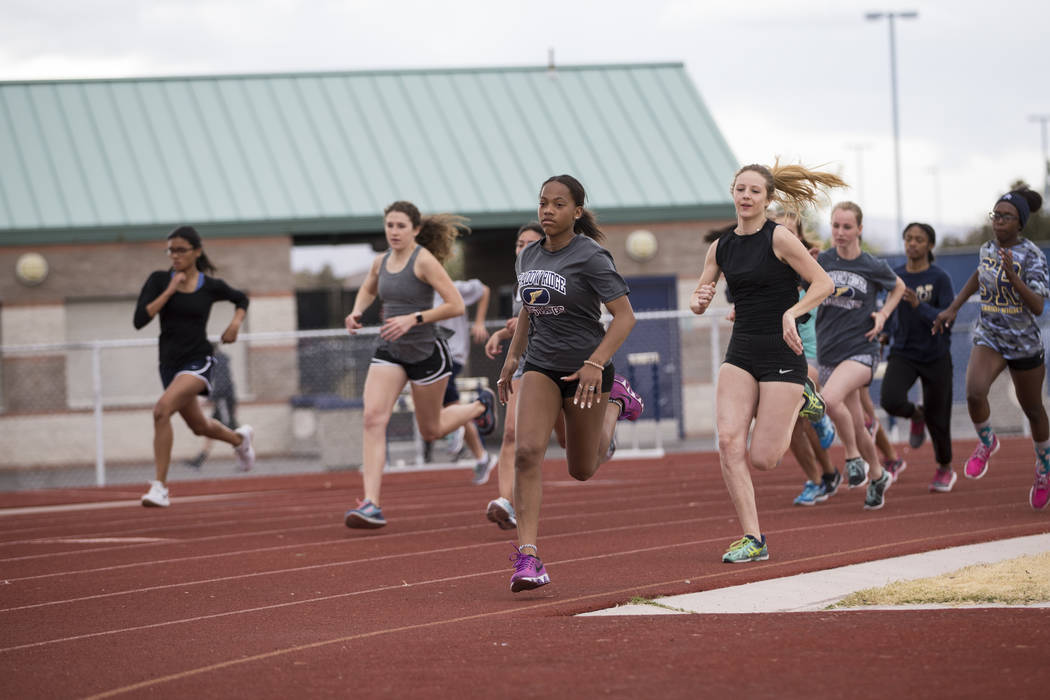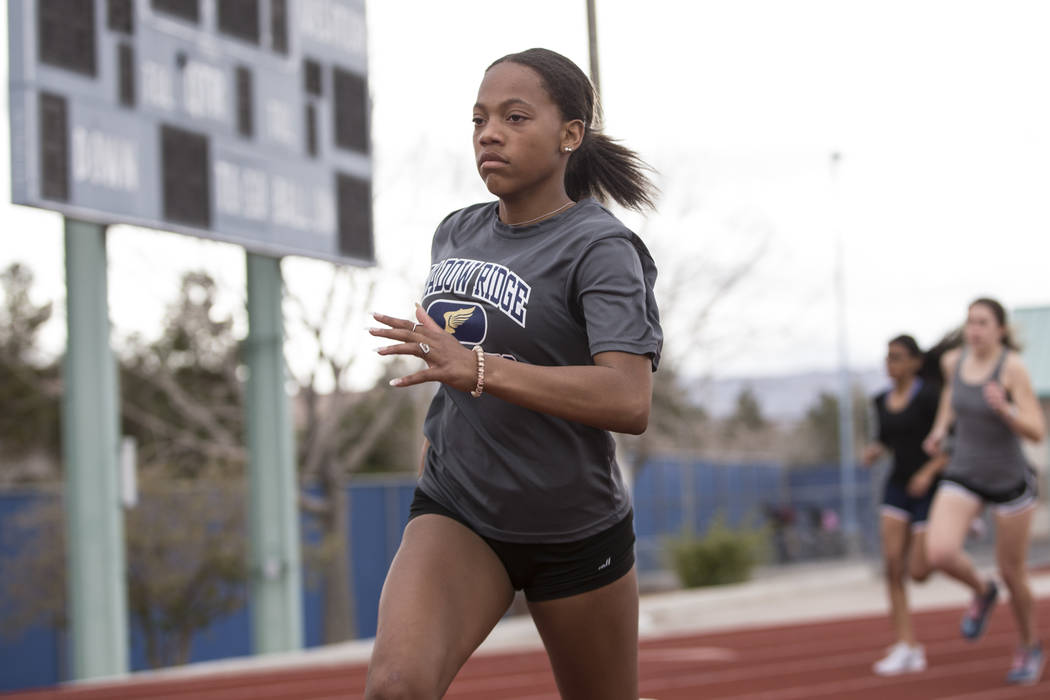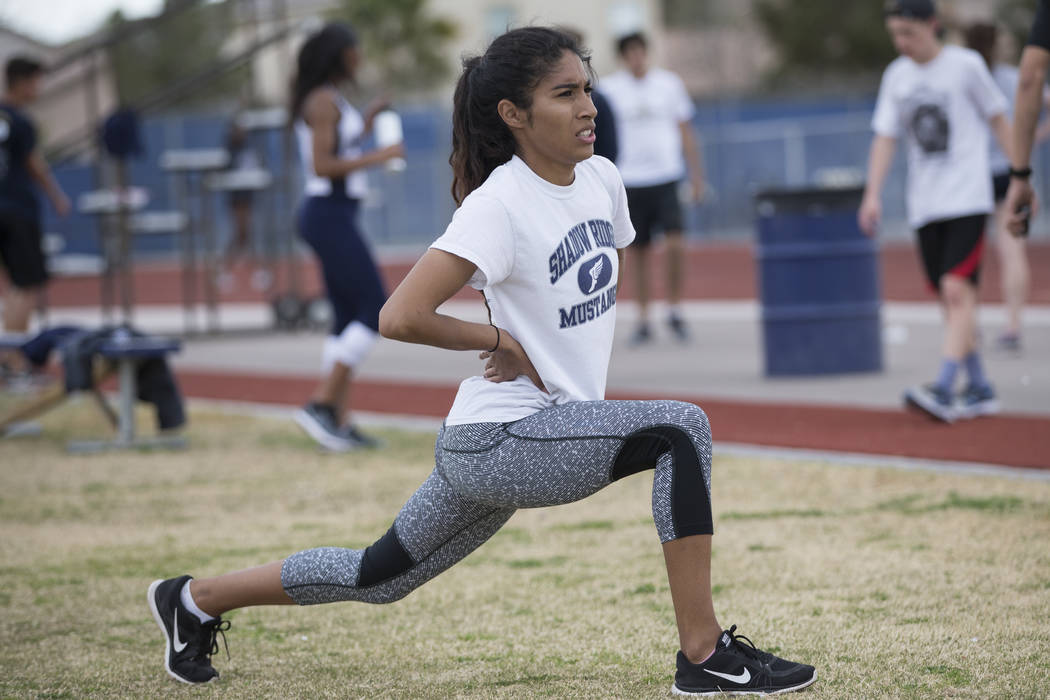 Vanessa Almanzor and Dayvian Diaz were supporting characters on the Jordan Ford show during the flag football season.
In track season, they will be thrust into starring roles.
Ford, Almanzor and Diaz helped Shadow Ridge win the Sunset Region flag football title and advance to the state title game, where the Mustangs lost to Coronado. The three seniors are competing together one final time, looking for relay gold.
"The three of us, we're really good on and off the field, both football and track," Diaz said.
Ford, a running back, rewrote the flag football record books, posting state-best marks in single-season rushing yards (4,570), single-season rushing touchdowns (57), career rushing yards (7,474) and career rushing touchdowns (90). She ran for 245 yards and three touchdowns in the region title game and 220 yards in the state final.
To win the state championship that eluded her in football, Ford will need help on the track.
Almanzor and Diaz run with her in the sprint relays, and the three optimistically look at the 800-meter relay as their event. They won the race at the Liberty Invitational last weekend and missed qualifying for state by less than half a second.
"Right now the goal is state (in relay)," Ford said. "I'm not looking at anything individual."
It's not as if Ford is the only star athlete of the group. Diaz won the 100 dash and 200 dash at the Liberty Invitational, and Almanzor beat Ford to win the 200 dash at a midweek meet at Moapa Valley.
The three stress the importance of their chemistry. They've run together for two years, which they said helps with judging the speed they're coming in and, most important, the handoffs.
"That is the hardest part of the relay," Ford said. "If that's not good, nothing else is going to be good. It doesn't matter how fast you are."
What the three still need is a fourth. Junior Jordyn Mills is nursing an injury, and sophomore Trinity McDowell helped them win the Liberty Invitational and Tuesday's meet at Legacy.
When they solidify the d'Artagnan to their Three Musketeers, the key days are May 5 and May 12. With the state meet in Reno, Shadow Ridge will need to place first or second at the Sunset Region meet or finish third with a better time than the Sunrise Region third-place finisher to qualify for the state meet May 18.
That would send the three seniors to state with a chance to do in track what they almost did in football: win a state title.
"I accidentally planned my grad night for the same day as regional Day One, so I need to figure that out," Almanzor said sheepishly. "We were so close last year, and girls from other schools did graduate.
"Since we've been running together for three consecutive year, I really do think that has a bigger impact than some of the girls that are just now forming, because it creates that better bond and mentality together."
More preps: Follow all of our Nevada Preps coverage online at nevadapreps.com and @NevadaPreps on Twitter.
Contact Justin Emerson at jemerson@reviewjournal.com or (702) 387-2944. Follow @J15Emerson on Twitter.