Spring Mountain readies to defend Class 1A state title
November 17, 2017 - 4:47 pm
Updated November 17, 2017 - 5:23 pm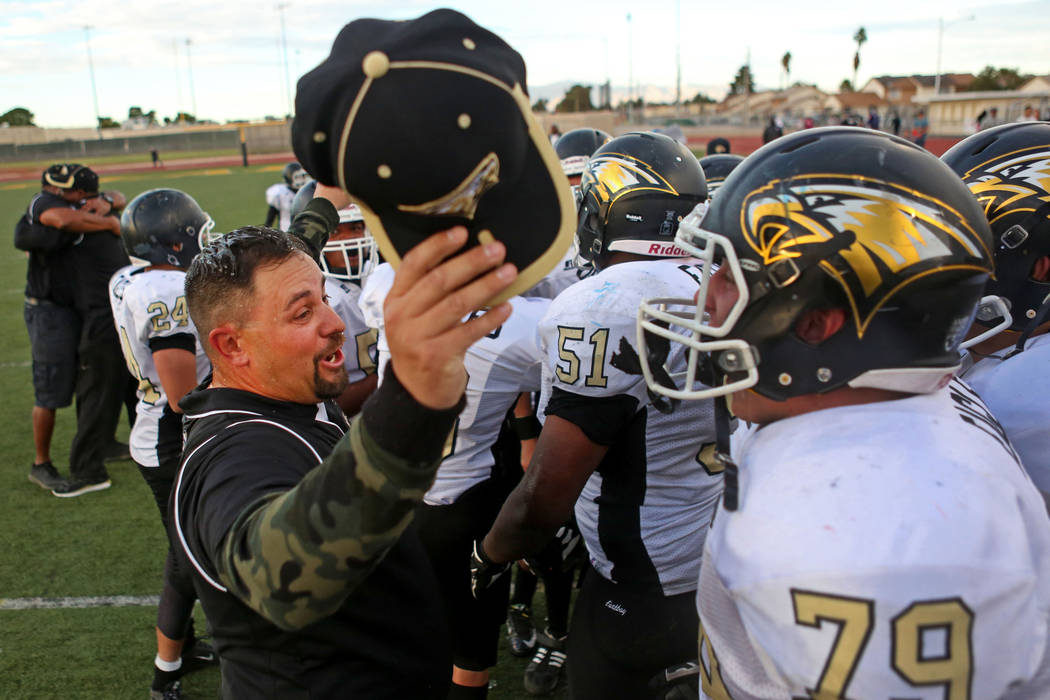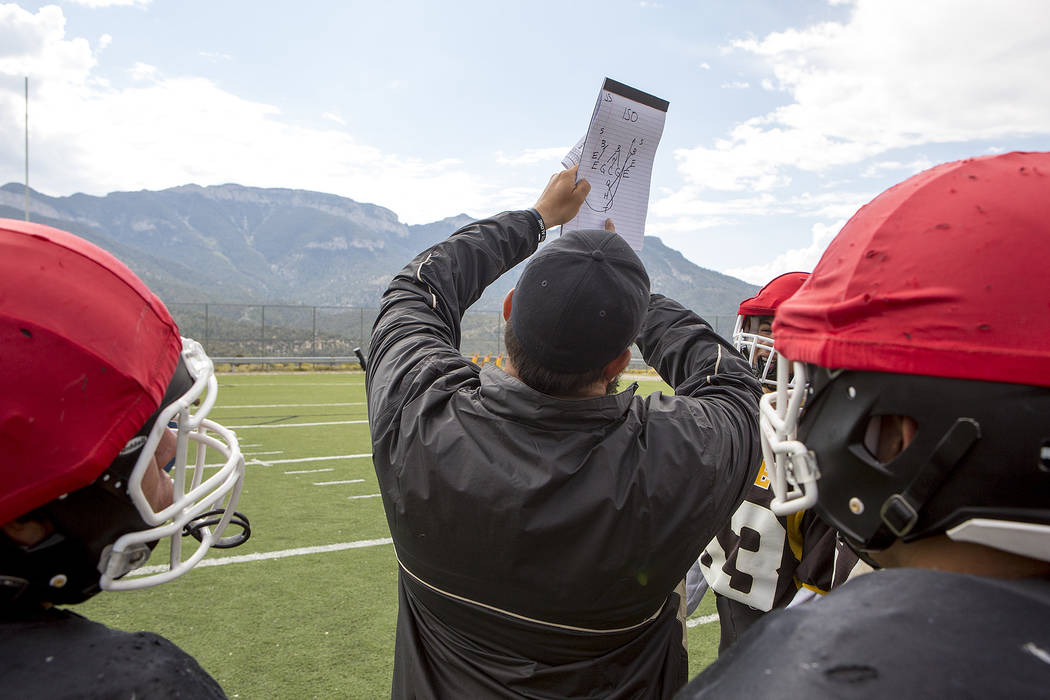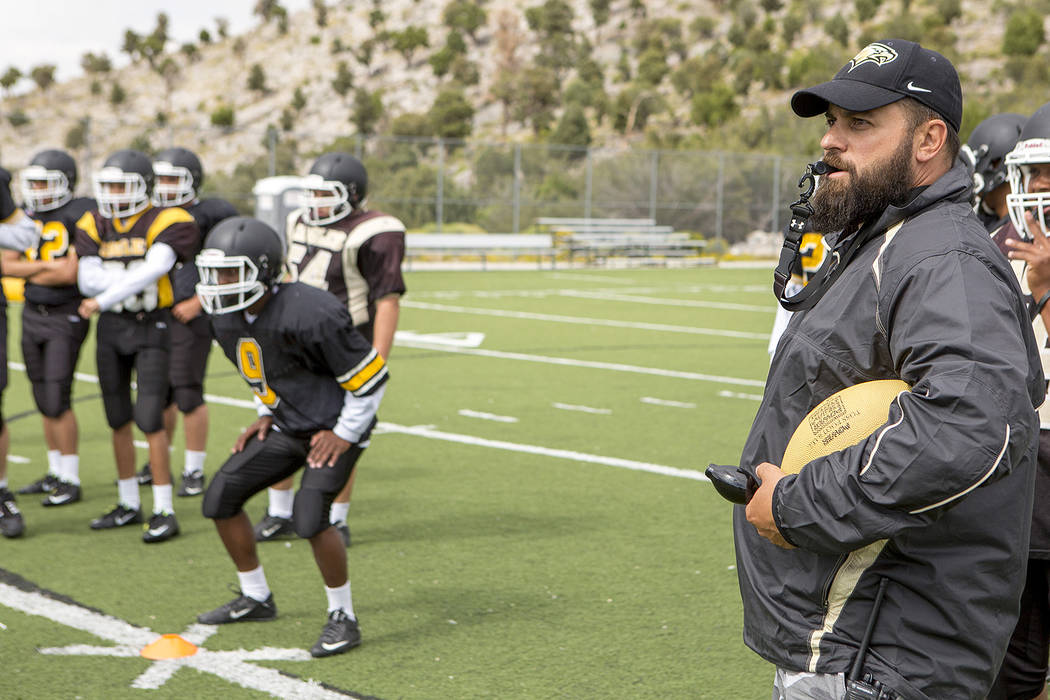 Spring Mountain football players didn't know what they were in for when they faced perennial Class 1A juggernaut Pahranagat Valley on Oct. 13.
Golden Eagles coach Aaron Masden insists they do now.
Spring Mountain (8-2) will defend its Class 1A state championship against the Panthers (11-0) at 1 p.m. Saturday at Indian Springs High School. The Golden Eagles knocked off Pahranagat Valley in last year's title game, snapping its eight-man record 104-game winning streak.
Spring Mountain fielded an entirely new team this season, sans wide receiver Damariyae Royal, and was dismantled 74-26 in the first meeting with the Panthers.
"The first game against Pahranagat Valley was a big learning lesson for them," Masden said. "We can watch them on film, we can talk all we want about 'Hey, these guys are going to be out for blood. They're going to take it out on you.' … Until they see it and feel it for themselves, it's kind of a foreign concept to them."
The Golden Eagles have won four straight games since their loss to the Panthers and are in prime position to make a statement on a big stage.
Masden said the players have rallied around quarterback Shawn Shumpert, who has 1,536 passing yards, 22 touchdowns and a team-high 543 rushing yards.
Royal leads the Golden Eagles with 511 receiving yards and, as the only holdover from last season's squad, has provided additional leadership.
"We have some guys that have some drive, that have some motivation," Masden said. "They want to help everyone else and succeed. That's the ultimate goal here."
Masden said the Panthers are the most consistent program in Class 1A, citing their ability to retool and reload despite key losses on both sides of the ball.
Pahranagat Valley sophomore quarterback Preston Higbee has 37 passing touchdowns, a team-high 702 rushing yards and an arsenal of playmakers on the outside.
Masden referred to the Panthers as "a machine out there" and added their success has forced the Golden Eagles to innovate and evolve.
"Ever since (Oct. 13) , it's been a big motivation, like 'OK, we've got to get better,'" he said. "They're a constant, fundamentally sound beacon of consistency."
Contact reporter Sam Gordon at sgordon@reviewjournal.com. Follow @BySamGordon on Twitter.